Want to run a more efficient business? Try documenting your workflows using the latest workflow tools.
Workflow tools or workflow management tools allow you to easily automate certain tasks. You can use automated workflows designed for specific areas of your business, such as marketing or HR, or comprehensive tools for covering all your business needs. 
Automating tasks with a workflow management tool streamlines processes, frees up resources, reduces costs, and boosts your chances of success.
Use the following guide to learn how to take advantage of workflow management tools for easily creating document workflows.
What is a Workflow Tool, and How Can It Help Your Business?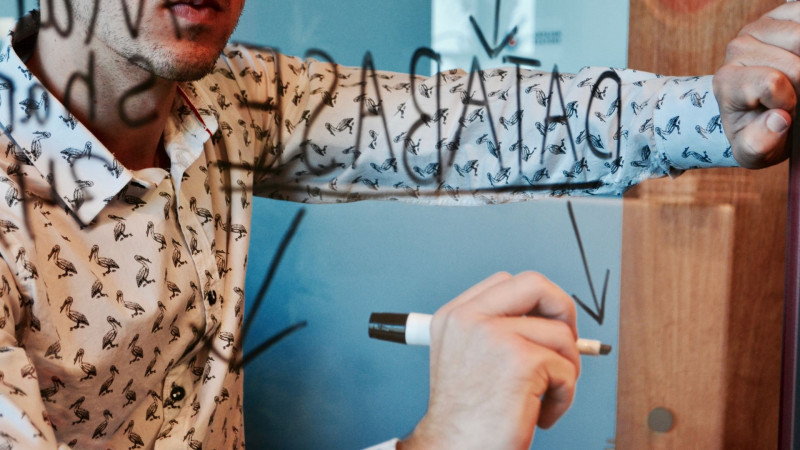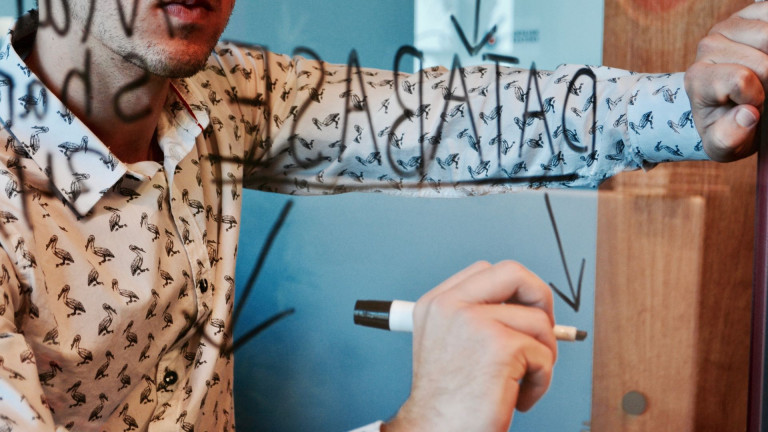 A workflow management tool helps automate your business processes. It can add more structure to essential business tasks. 
You can use workflow management tools to outline and manage any workflow process, which can lead to greater efficiency, productivity, and other benefits.
Many workflow management tools, or workflow management systems (WFMS), include several components. At the top level, you can create workflows. A workflow is a sequence of steps for completing a specific process. 
Along with creating workflows, you can often complete process management tasks and projects. This may include appointing teams, assigning roles, or setting start dates and end dates. 
Businesses use workflow management solutions every day to conduct all types of task management. You may use workflows to manage schedules, onboard new clients, and complete other common business processes.
In the past, creating a workflow system involved printing a set of instructions in a manual that you physically distribute to employees. Today, you can create, edit, and manage workflows using web-based tools and mobile applications. 
A workflow management tool may help manage a project, customer relationships, marketing efforts, cx'; or administrative processes, such as human resources tasks.
How Does a Workflow Tool Benefit You?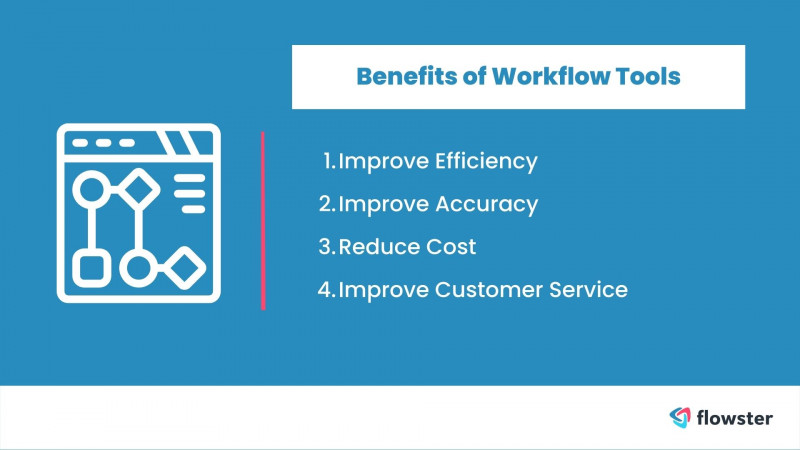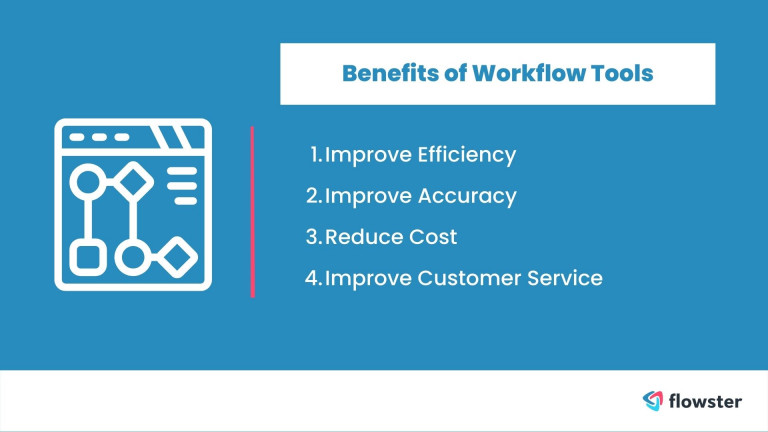 Using a workflow management tool may lead to
Improved Efficiency

Improved Accuracy

Reduced Costs

Improved Customer Service 
Explore each of these benefits in more detail.
Improved Efficiency
Workflow tools help automate repetitive tasks, which can increase the efficiency of your operations. Using a workflow management tool may help free up time for your employees, allowing them to focus on more important tasks.
Creating a more efficient workplace brings added benefits as well. A productive workforce is often happier and more motivated to perform well. 
Improved Accuracy
A workflow tool boosts the accuracy of the performance of your staff. They are less likely to make mistakes or overlook potential issues. A workflow gives them a clear set of steps to follow, decreasing the chances of inaccurate work. 
Workflow management tools also automate task management, which decreases the chance of human error. You can ensure the accuracy of your most vital tasks, such as ensuring compliance with industry standards or government regulations.
Reduced Costs
Automating your tasks can also lead to cost reductions. You can save money on labor costs by getting more work done at a faster rate. 
Boosting the efficiency of your operations can help limit the need for excess labor. This may lower your operating costs and increase your potential profits.
Improved Customer Service
Automating tasks may improve the quality of your customer service. The use of workflow tools can help you deliver faster, better service to your customers. 
Ensuring that your customers receive exceptional service is essential for keeping their business. Using a workflow process ensures that your team sticks to a set of standards when interacting with customers. 
What Are the Different Types of Workflow Tools?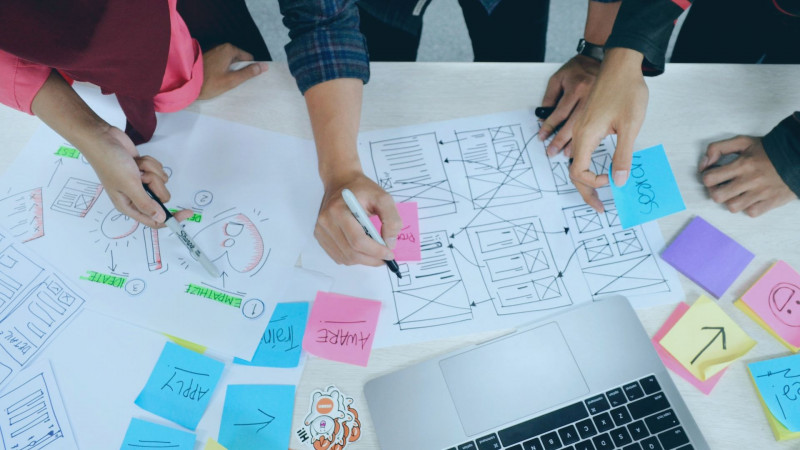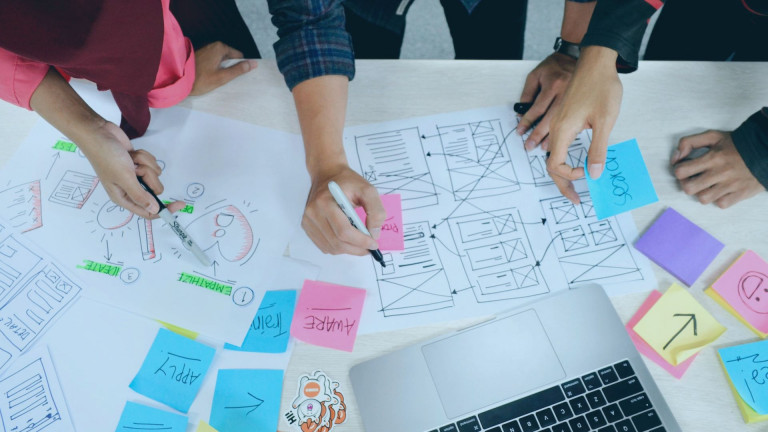 You have an endless selection of workflow management tools designed for various aspects of your business. Here are some of the most popular workflow tools:
Project management tools

Customer relationship management (CRM) tools

Marketing automation tools 

Human resources (HR) tools
Each of these tools include features for managing workflows for related tasks. Whether you need to manage large projects or individual HR tasks, you can find a workflow tool to suit your needs.
Project Management Tools
Project management tools help businesses with every aspect of managing their projects. You can plan a project, assign roles, track progress, and manage other aspects of the project. 
Some of the most used project management tools include ClickUp, Trello, and Asana. These tools help your team members stay connected and collaborate on projects. 
Customer Relationship Management (CRM) Tools
CRM tools help businesses manage their customer relationships. These tools may also include workflow automation and social media integration. 
Popular choices include Pipedrive and Hubspot CRM. CRM tools are often used to automate email marketing campaigns and marketing funnels.
Marketing Automation Tools
Marketing automation tools help businesses automate their marketing tasks, from running an email campaign to scheduling social media posts. 
Some of the top marketing automation tools include ActiveCampaign and GetResponse. Using a marketing automation tool allows businesses and entrepreneurs to maintain a stronger social presence with less effort.
Human Resources (HR) Tools
HR tools help businesses manage their HR functions. HR tasks may include hiring, recruitment, payroll, and other administrative work. 
Common HR management tools include Zenefits and BambooHR. Using an HR tool can automate repetitive HR tasks, allowing your HR team to devote more energy to the welfare of your employees. 
How to Select a Workflow Tool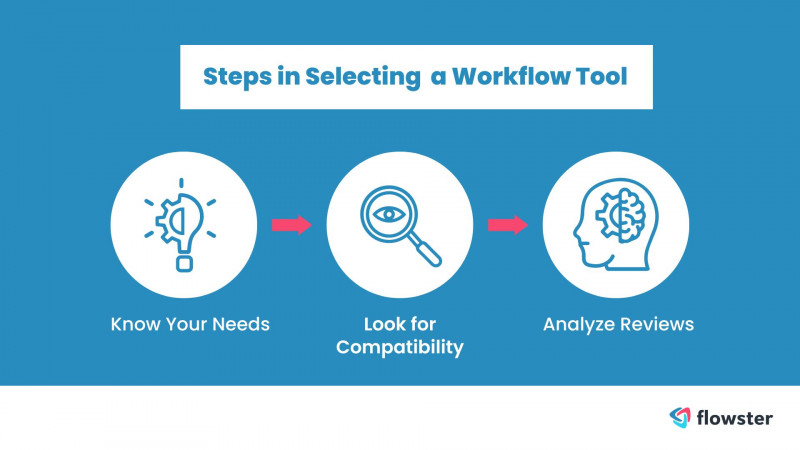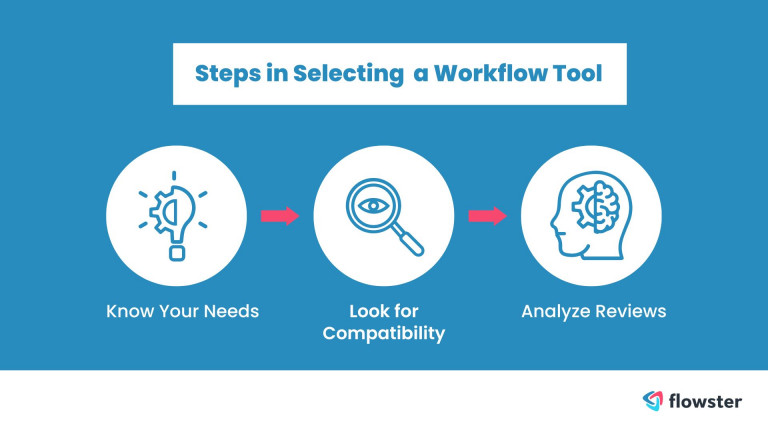 Choosing the best workflow management software is essential for enjoying the full benefits of document workflow management. You need to ensure that the tool you select includes the right features. Consider the following details when comparing workflow software:
1. Know Your Needs
Before searching for workflow software, decide what you need from it. Think about the processes that you want to document and automate.
For example, you may need workflow software for automating specific tasks, such as staff scheduling or email responses. Others may need workflow software for managing processes. 
Consider the process management features that matter most to your business. Create a list of these features and prioritize them. 
2. Look for Compatible Workflow Software
After deciding what you want, start searching for a compatible workflow software. Look for software that meets your needs.
Common considerations include:
Features

Ease of use

Integrations

Cost
Start comparing the features of the workflow software and tools that you find. Make sure that the tools you choose include features that can help your business with specific workflows.
Along with the key features of the workflow software, you should explore the user interface and available integrations. A clean, easy-to-browse interface makes it easier for your staff to use and take advantage of the software. 
Integrations extend the functionality of the software by integrating with tools you already use, such as email clients or project management tools.
The cost of the workflow software should be a concern for any business owner. Think about your budget and how much you are willing to spend to boost the efficiency of your operations. 
3. Analyze Reviews and Tutorials
The final steps for choosing the best workflow management software involve analyzing customer reviews and using tutorials to better understand how the tools work. Get a firsthand perspective of the advantages and disadvantages of each workflow tool before committing to one. 
Do You Document Workflows in Your Company?
Users tell us that Flowster cuts the time it take to document workflows by over 80%. Give Flowster a try with a Free Trial - No Credit Card Required!
How to Use a Workflow Tool to Create a Document Workflow
Here is how to use a workflow tool to start creating a document workflow:
Choose a Workflow Builder

Define the Steps in Your Workflow

Assign Tasks to Team Members

Set Deadlines for Each Task

Monitor Your Document Workflow
You can use these steps to document any type of workflow. Creating a document workflow typically involves several common steps, no matter the type of workflow management tool or business process that you want to document.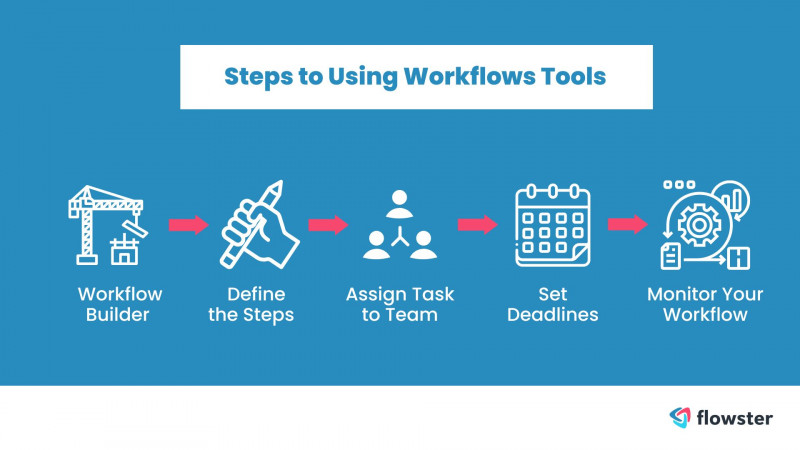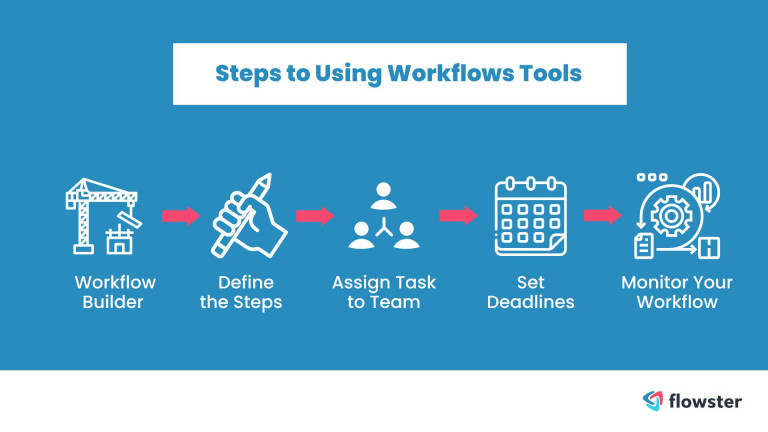 1. Choose a Workflow Builder 
You first need to find a workflow builder that covers your needs. Think about how you plan to use the tool and the types of workflows that you need to complete. 
As explained earlier, pay attention to the cost, features, and integrations available with each workflow tool. It should include the features you need to manage your most important business processes. 
2. Define the Steps in Your Workflow 
Outline your workflow. List the main steps involved in completing the task. Start from the beginning and briefly describe how to complete each step. 
After supplying a brief description of each step, offer any other details. Include in-depth instructions and access to other resources if necessary. 
The steps involved may also require access control to resources, such as URL links or file attachments. Include any relevant resources when documenting a workflow. 
3. Assign Tasks to Team Members
Assign the individual tasks in the workflow to team members. Decide the role and responsibilities of each team member. 
Assigning roles helps create accountability. You want to ensure that everyone clearly understands what is expected of them.
4. Set Deadlines for Each Task
Set deadlines and goals for each task to ensure that the overall workflow is completed by the intended due date. 
Keep in mind that some steps may take longer than others. Make sure that you give your team members adequate time to complete each step.
5. Monitor Your Document Workflow
After creating a document workflow, assigning roles, and setting deadlines, you can start the workflow. Continue to track the progress of your team using your chosen workflow tool.
Review the success of the workflow and pinpoint any problems that may help increase the efficiency of similar workflows in the future.
Easily create your very own document workflow or SOP template with this step-by-step guide. It will walk you through the process of designing an effective system, from defining objectives and scope to outlining procedures & responsibilities for each stage in their respective steps!
To get started simply click on the Complete Task button below to get your copy of this free template.
How to Easily Create & Manage Document Workflows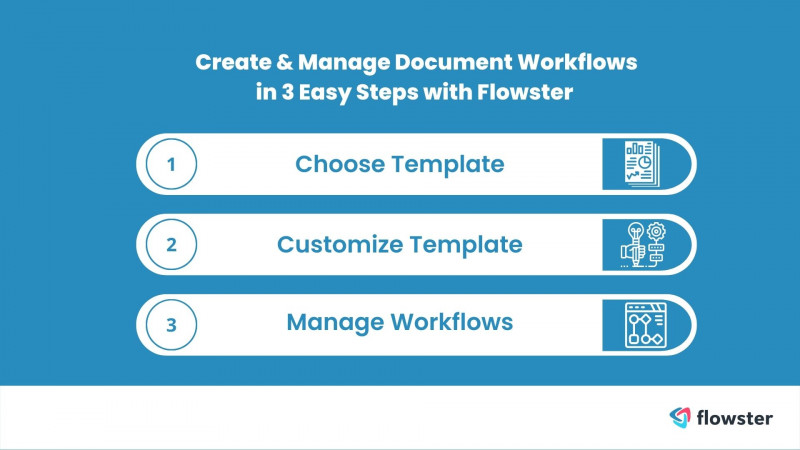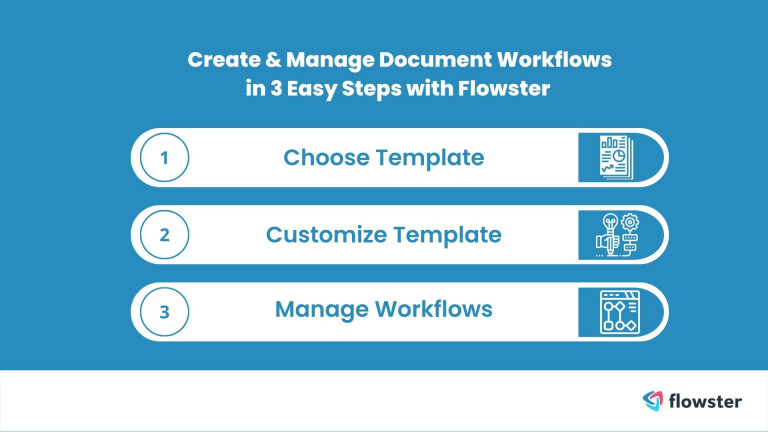 If you want to streamline the way that you create document workflows, start using Flowster. Save time with the help of a robust workflow management solution. 
Flowster offers access to a large marketplace of workflow templates that you can use or edit custom workflows to suit your business needs. Learn how to get started:
Choose a Template
You first need to create or choose the right workflow template. A template supplies a blueprint for your document workflow. 
Flowster's Marketplace includes a wide range of pre-built templates covering distinct types of business processes. Browse templates related to human resources (HR) tasks, recruiting, customer acquisition, employee onboarding, client onboarding, and more. 
Customize the Template
After creating a workflow template, you can start creating the business process workflow for that template. For example, if you are creating a new product launch workflow, the template may include tasks such as research, design, development, testing, and launch.
Customize the template to suit the specific needs of the workflow. It covers all the steps needed to successfully complete the task. It should also include any necessary instructions or resources.
Manage Your Document Workflow
Flowster makes it easy to create and manage your document workflow templates. Start by assigning tasks to specific team members. You can also set due dates, add comments, attach files, and track the progress of each task.
The data is stored in the cloud, allowing you to access it from anywhere at any time. As Flowster also integrates with hundreds of other tools, you can also easily share workflows through popular communication platforms, such as Trello or Slack.
Easily Capture Step-by-Step Workflows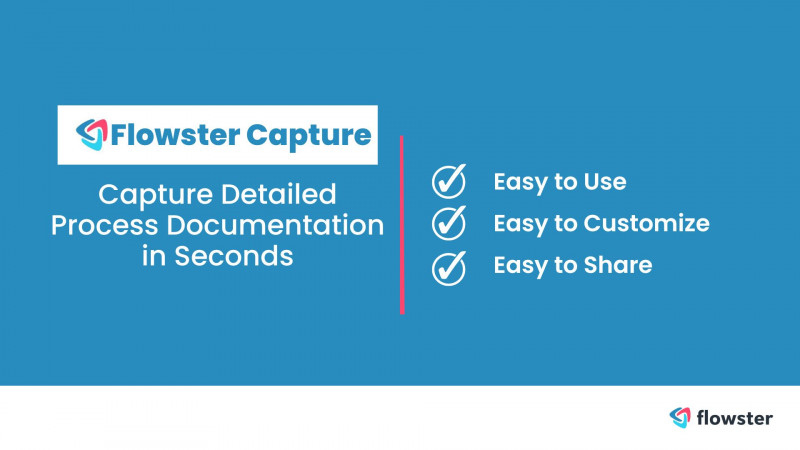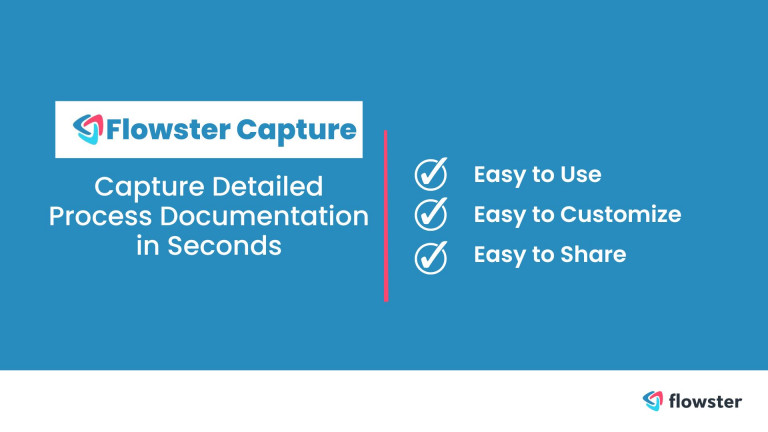 Along with using and editing templates, you can use Flowster to capture workflows. The Flowster Capture extension for Chrome allows you to record onscreen actions. 
You can use the Flowster Capture extension to create document workflows on the fly. Cut the time it takes to create standard operating procedures by as much as 90%!
The Capture extension records your business process. It then automatically generates a step-by-step document. You can then make any changes needed, such as adding text or annotations. 
Sharing the workflow with your team is also easy. Quickly share the document workflow using a URL link, download it as a PDF, or embed it in other tools.
Conclusion
Documenting workflows offers many advantages for businesses of all sizes. Whether you want to streamline your marketing efforts or improve customer relationships, you can use workflow tools to improve key areas of your business. 
Common categories of workflow management tools include project management tools, customer relationship management (CRM) tools, marketing automation tools, and human resources (HR) management tools. 
With the right tools, you can improve the efficiency of your staff. Automating tasks frees up time, improves accuracy, and helps reduce costs. You may also boost customer service and make your business more scalable. 
If you have any questions about using workflow tools, please leave us a comment!
Want a Shortcut to Creating a Document Workflow?
Browse the document workflow templates in Flowster's Marketplace to save yourself time creating workflows. Choose from a variety of templates that are ready to use or customize to suit your needs. 
You can also use our Done For You service for custom workflows made from scratch.
Related Articles
The Complete Guide to Building Your Workflows – with Free Templates
How to Document Workflows for Easy and Efficient Task Management