Make Booking Meetings With Your Ideal Prospects As Easy As Pushing a Button
More than 17,000 clients trust Flowster Connect

to help grow their businesses

It's never been easier to
generate new leads.
Our top-of-funnel solutions have you covered from prospect to purchase.
Choose your Target Audience
with Ease
LinkedIn is the world's best database for B2B
leads. Using LinkedIn's powerful "Boolean Search," you're able to find your exact target customers you want to connect with easily. Then it's as simple as hitting copy/paste to have Flowster start connecting and conversing with these target customers … on autopilot.
Create Campaigns

with Follow-ups
Create sequences for your 1st, 2nd or 3rd-degree connections. Add as many follow-up messages as you want, and set-up time delays in between them to mimic human behavior, then watch as Flowster automatically connects and starts conversations with your ideal target audience!
Hyper-Personalize

Your Messaging
If you're looking for a way to stand out in your prospect's inbox, hyper-personalize your messaging using tags that automatically fill in your prospect's name, industry, company and more!
Smart Inbox

and In-App Chat
Our Smart Inbox is integrated with your LinkedIn account, so you can manage all of your prospects' communications in one, easy-to-use place. You can easily organize and sort conversations based on their engagement with you, allowing you to stay organized and focus on your hottest prospects first.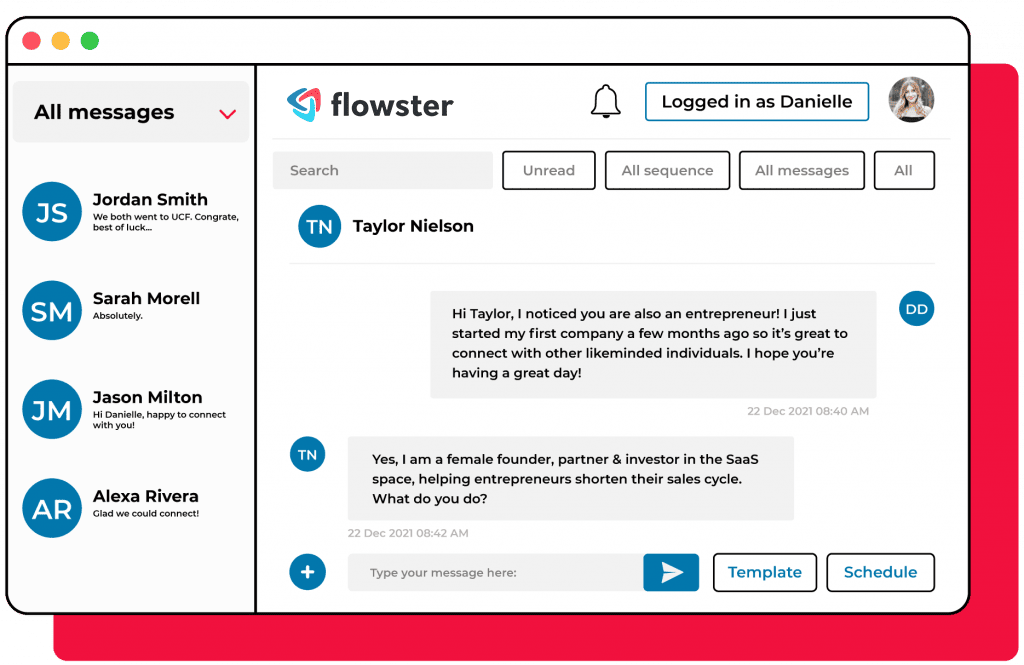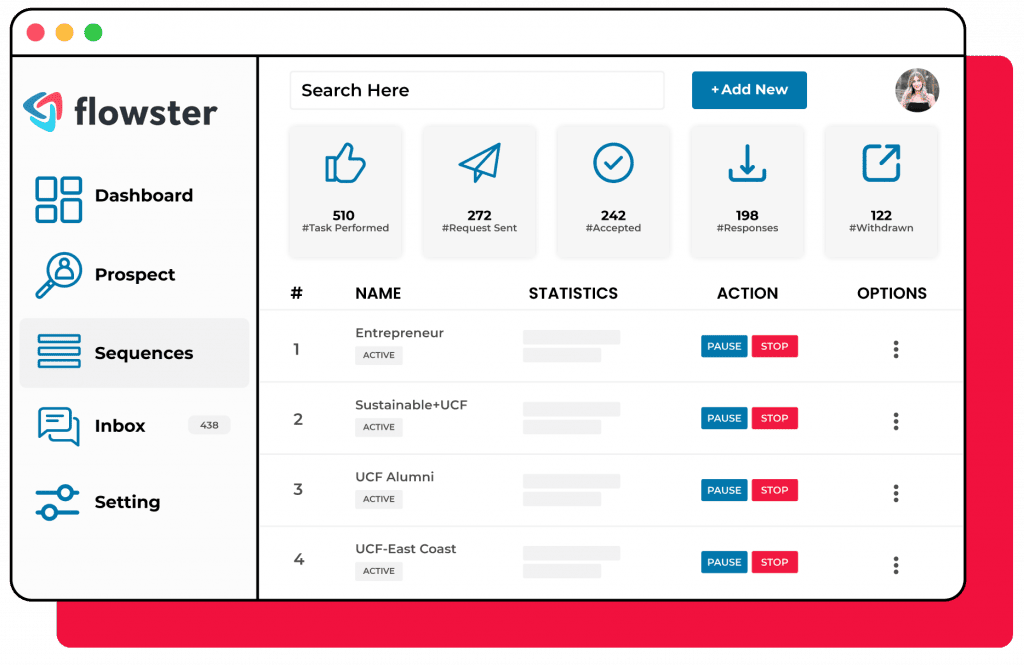 Gain Key Insights

with Campaign
With our detailed and real time analytics dashboard, you're able to see which campaigns are driving the most result act and track the health of your account based on your LinkedIn SSI score.
With each LinkedIn connection you make, you (legally) gather your connection's public data (like name, email, phone number, industry, etc.) so you can follow up with your prospects through multiple channels.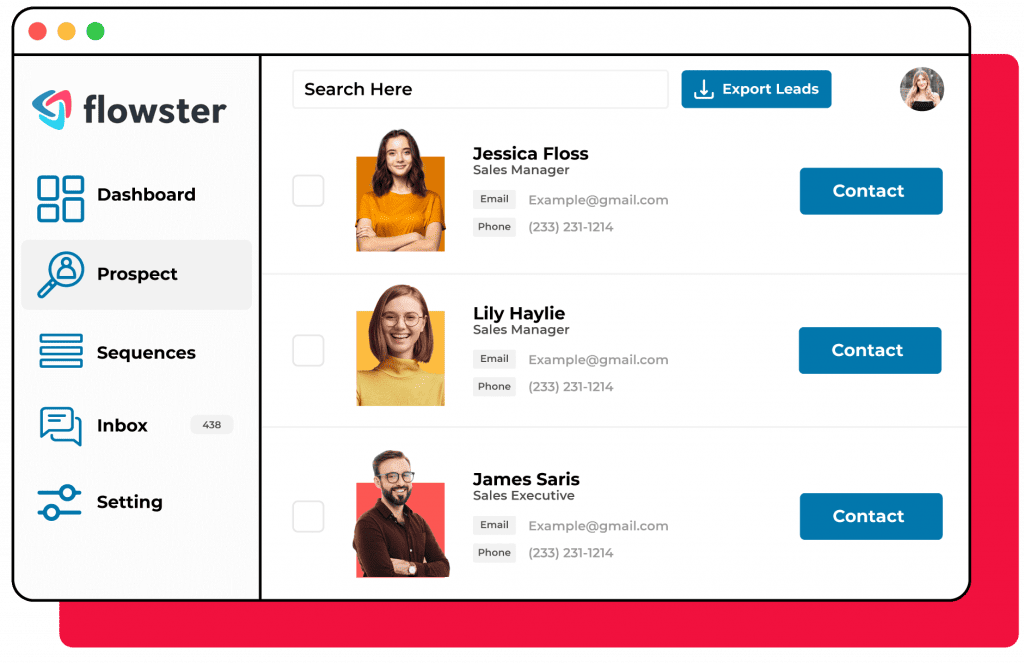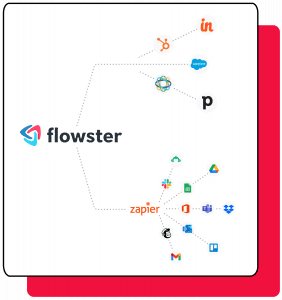 Easily Connect with

your Favorite CRM
Connect Flowster with your preferred CRM through web-hooks or our secure API integrations so you can transfer your prospects' data and follow up through other channels like email and phone.
Coaches
Financial Advisors
Insurance Agents
Realtors
Recruiters
Salespeople
Coaches
Coaches
Finding people to coach has never been easier with the existence of LinkedIn! There are around 310 million active users each month, many of whom could use your expertise and coaching knowledge. Flowster can help you target, connect, and engage with the exact types of people you want to reach. Want to learn more about Flowster? Click below to get more information on how we can help you join in on the fun!
Financial Advisors
Insurance Agents
Realtors
Recruiters
Salespeople