Creating standard operating procedures (SOPs) can be a time-consuming task. If you're not careful, it's easy to get bogged down in the details and end up spending hours on a single SOP. 
But what if there were a way to speed up the process? Well, there is! With our Flowster Capture extension, you can create an SOP in a fraction of the time it would normally take you.
In this article, we will show you how to use our Flowster Capture extension to speed up the process of creating your SOPs. This extension can help you save up to 90% of the time it would normally take you to complete this task.
What is the Flowster Capture Extension?
The Flowster Capture Extension lets you create processes on the fly. You can create all sorts of different types of processes. Businesses frequently use our software and the Capture extension to create onboarding processes for new employees or clients, content creation, new product launches, and campaign creations.
How Does the Extension Work?
The extension works by automatically generating a template for your SOP based on the actions you take within the Chrome browser. 
It's kind of like Loom, but better because instead of creating a video, we 'capture' a screenshot every time you click your mouse…and we highlight where on the screen you clicked!
This means that you don't have to manually create each step of your SOP—the extension will do it for you! 
In addition, the generated template includes placeholder text for each step so that you can easily add your own unique content. Plus, you can always edit the template as needed to ensure that it meets your specific requirements.
Why use Flowster Capture Extension?
Standard operating procedures provide a set of detailed instructions that explain how a task should be completed. They're essential for ensuring that tasks are completed correctly and consistently, every single time. 
Good SOPs can help improve efficiency and quality, while bad SOPs can lead to errors, waste, and inefficiencies. That's why it's so important to take the time to create high-quality SOPs.
But, creating an SOP doesn't have to be a time-consuming task. With our Flowster Capture extension, you can create an SOP in minutes instead of hours.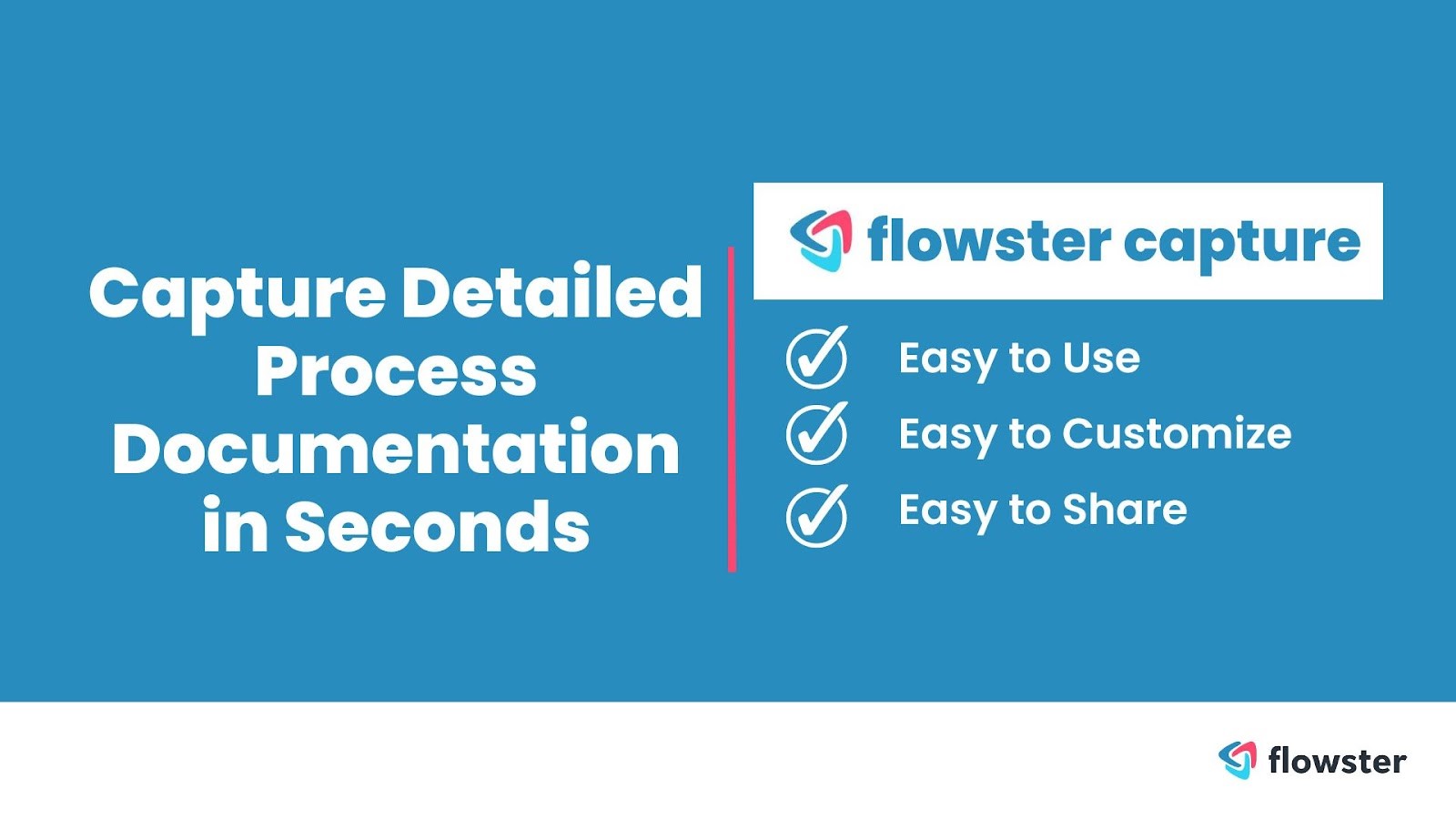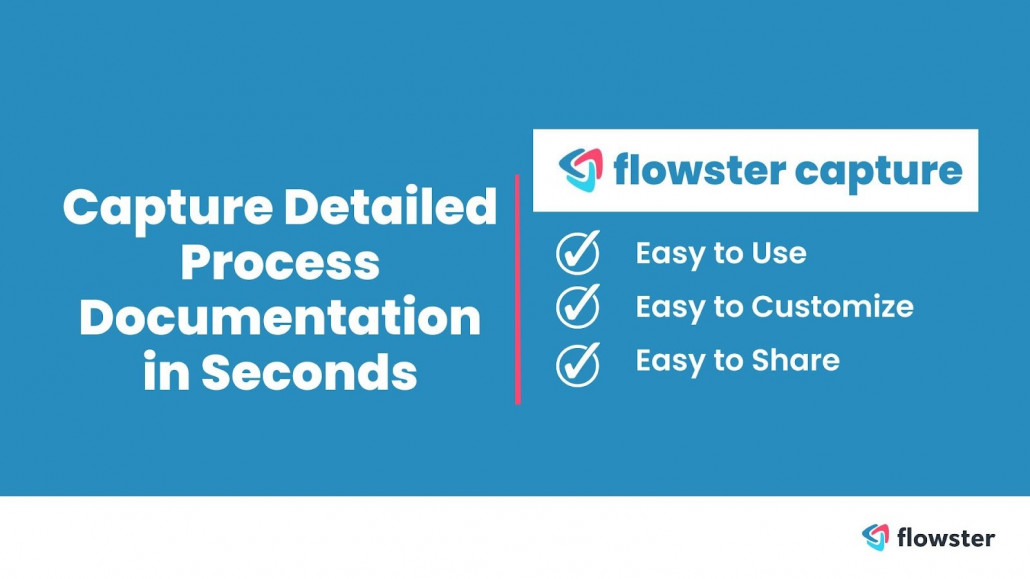 Why Videos Don't Make Good SOPs
Nowadays, a lot of people use something called Loom to create standard operating procedures. Loom makes SOP videos, but the problem with videos is that the more you have, the more out-of-date they get on a regular basis. And as you might guess, updating videos can be a very time-consuming process.
As far as the user experience, if you make a video that is six or seven minutes long, it is very hard for someone to remember all the steps. They will have to keep playing and pausing the video to try and remember everything.
Our Capture extension is a more effective way of making your sops than using Loom. If you combine the Capture extension with our full Flowster.app application, you can document, delegate, onboard, train, systematize and scale your business.
How to Create Custom SOPs Fast with Flowster Capture Extension
The extension is designed to be as user-friendly as possible. To get started, simply download the extension from the Chrome Web Store and install it in your Chrome browser. 
Once it's installed, open up the flowster application and click on the "Capture" button in the top-right corner. Then, just follow the instructions on the screen and start using the extension! If you have any questions or need assistance, our team is always happy to help.
4 Easy Steps to Create Custom SOPs
Step 1: Record Your Process
Turn on the Capture recorder, go through your process, then turn off the recording.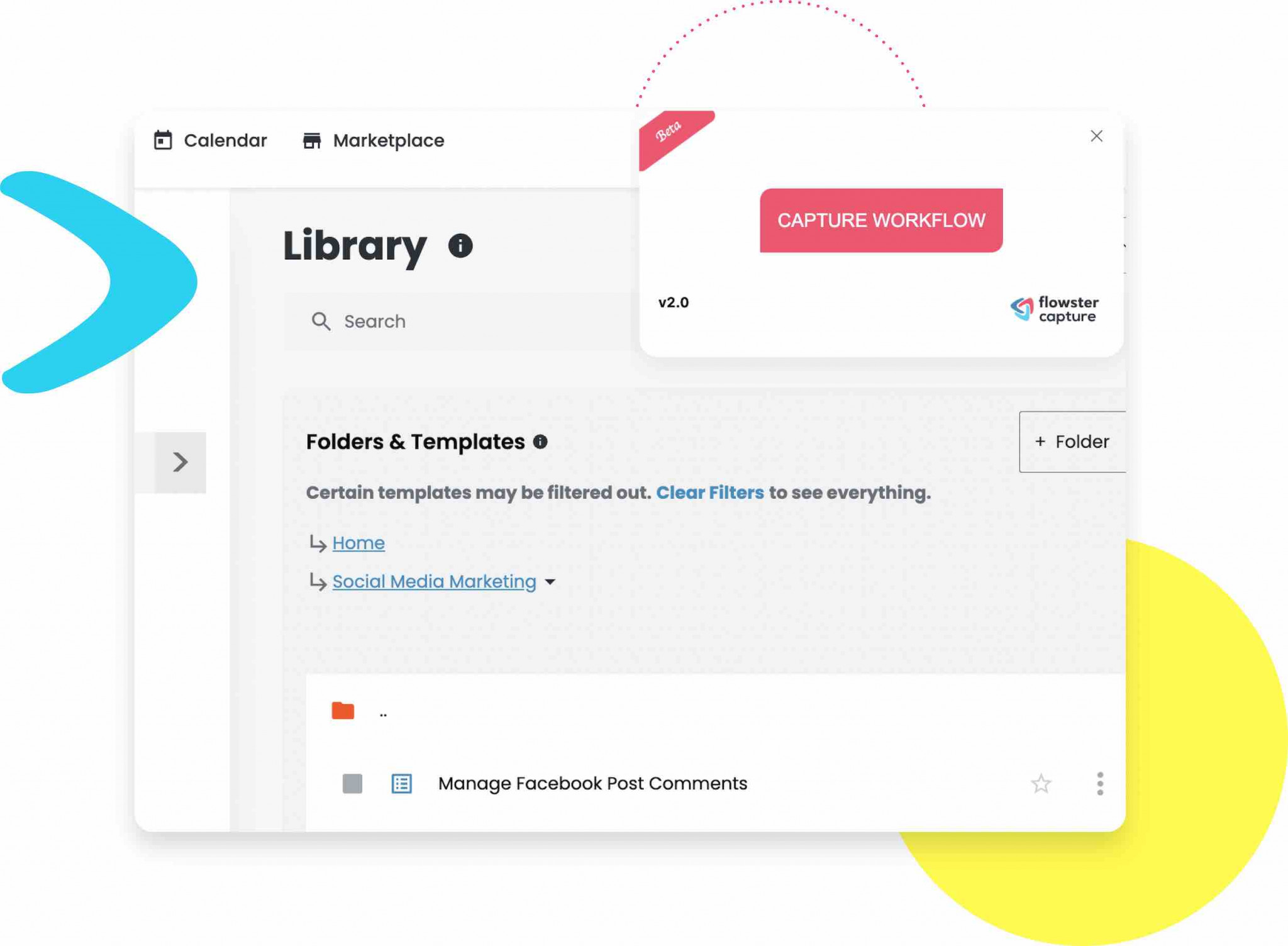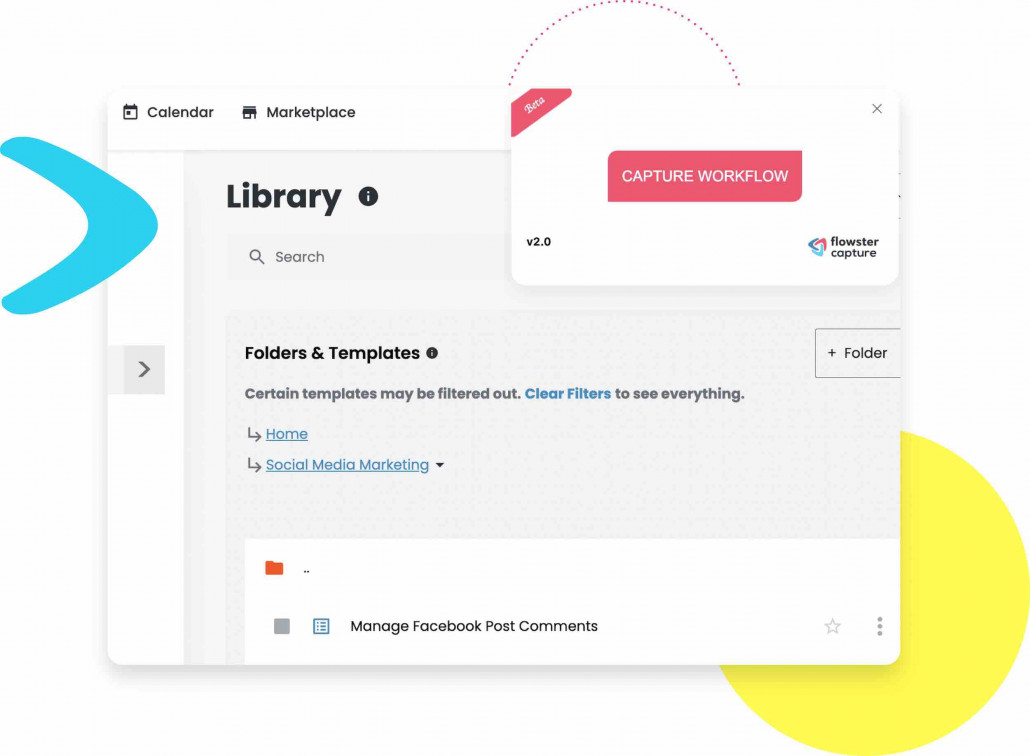 Step 2: Your step-by-step guide is automatically generated
Capture automatically creates a step-by-step document, complete with screenshots, instructions, and clicks.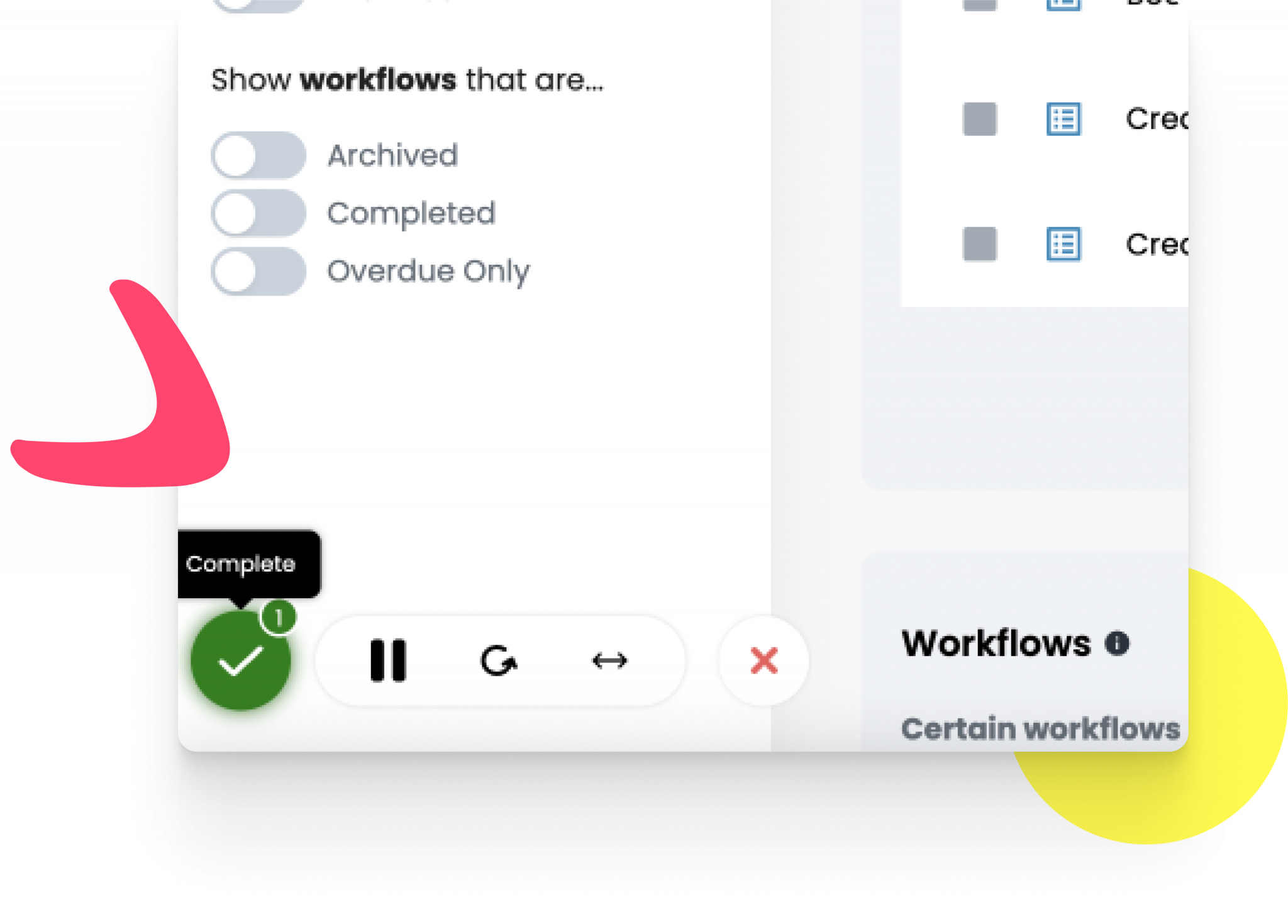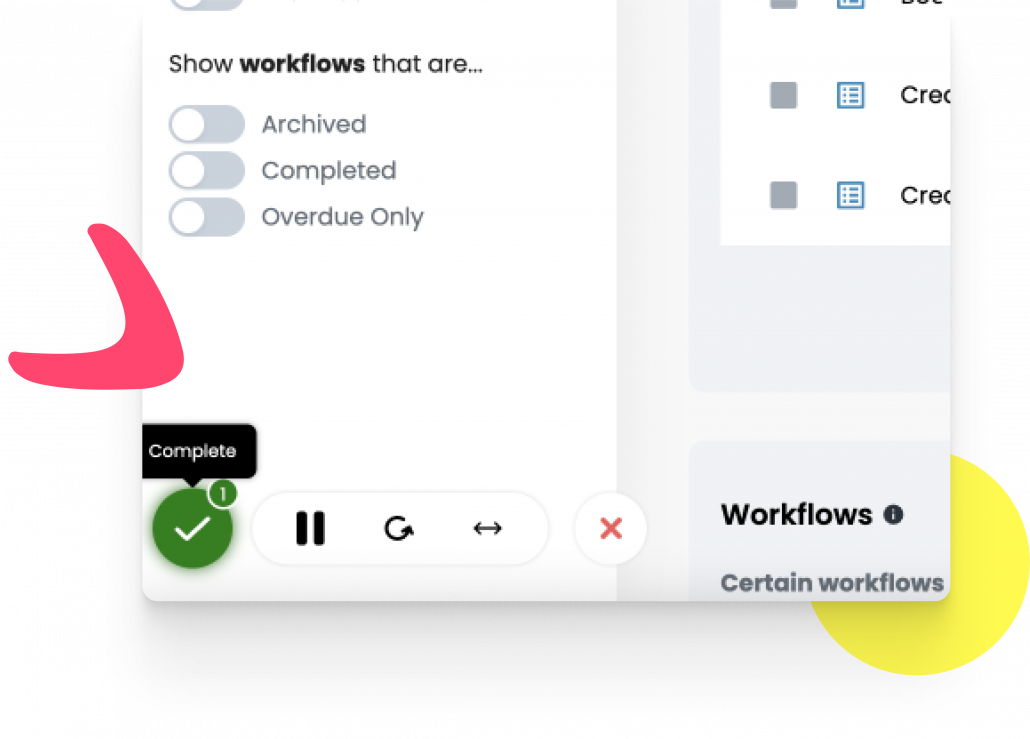 Step 3: Make any changes needed
Need to add another step? More detail? Edit screenshots, delete any confidential information, and add text, annotations, etc…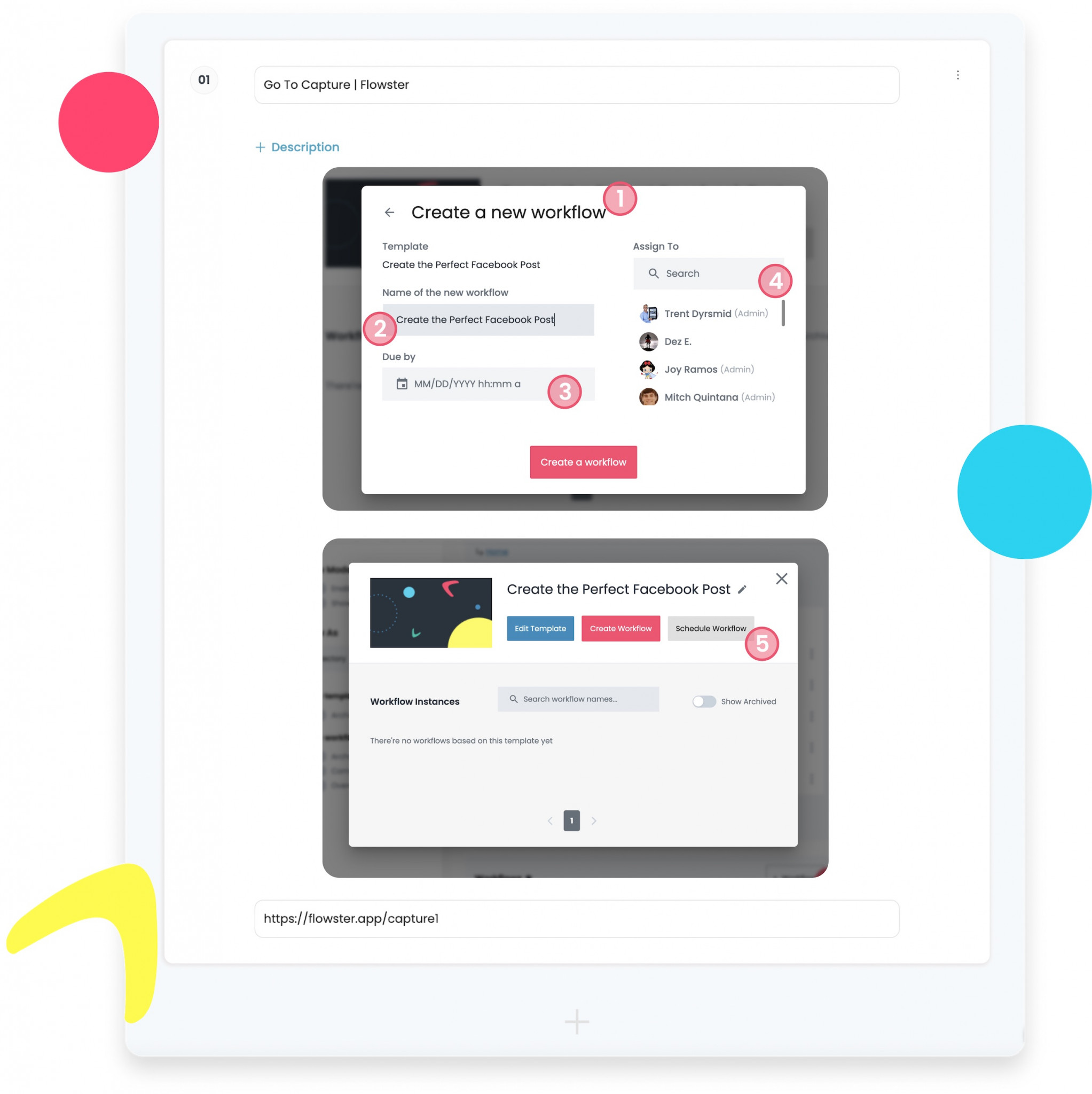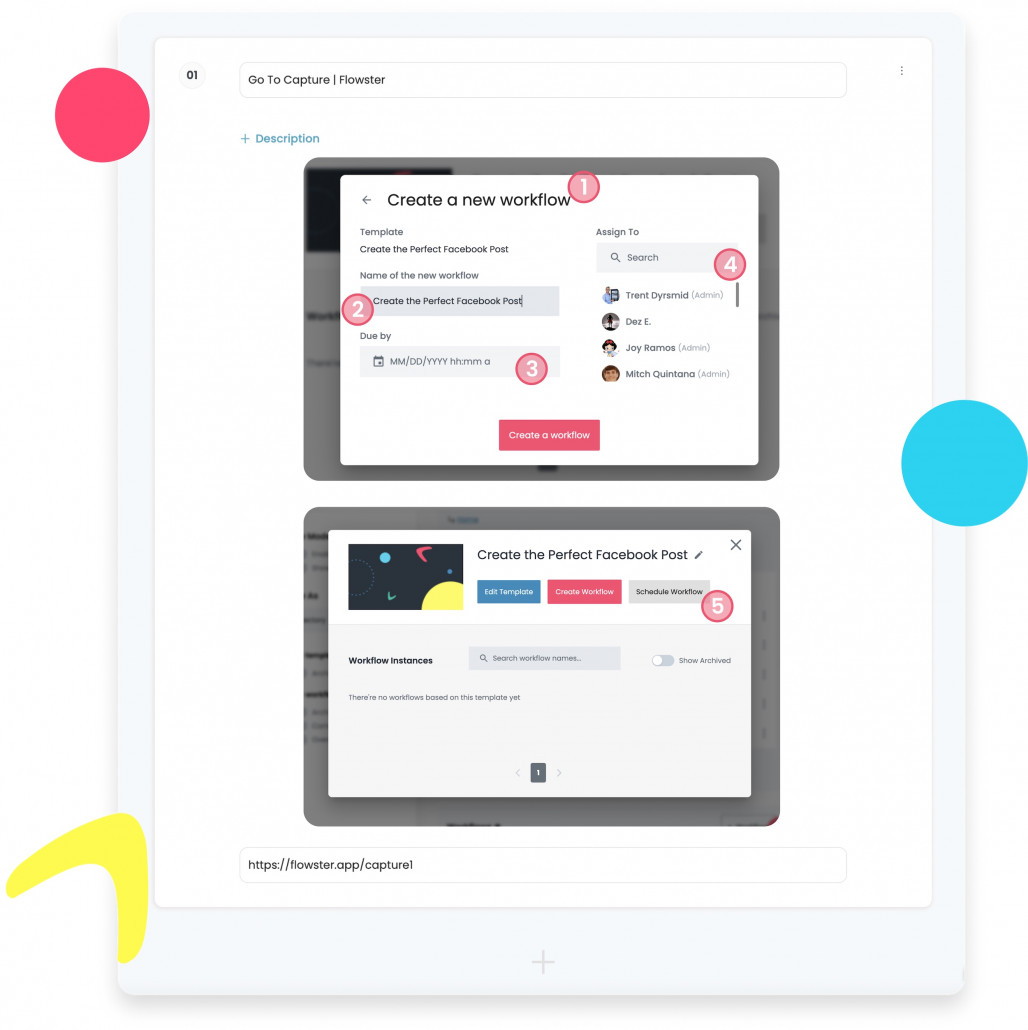 Step 4: Share your step-by-step guide with your team
Captures are ready to share with anyone, anywhere:
Share directly with coworkers with a URL link

Download as PDF

Embed in existing tools and wikis

Export to

Flowster.app

Copy into any document with HTML or Markdown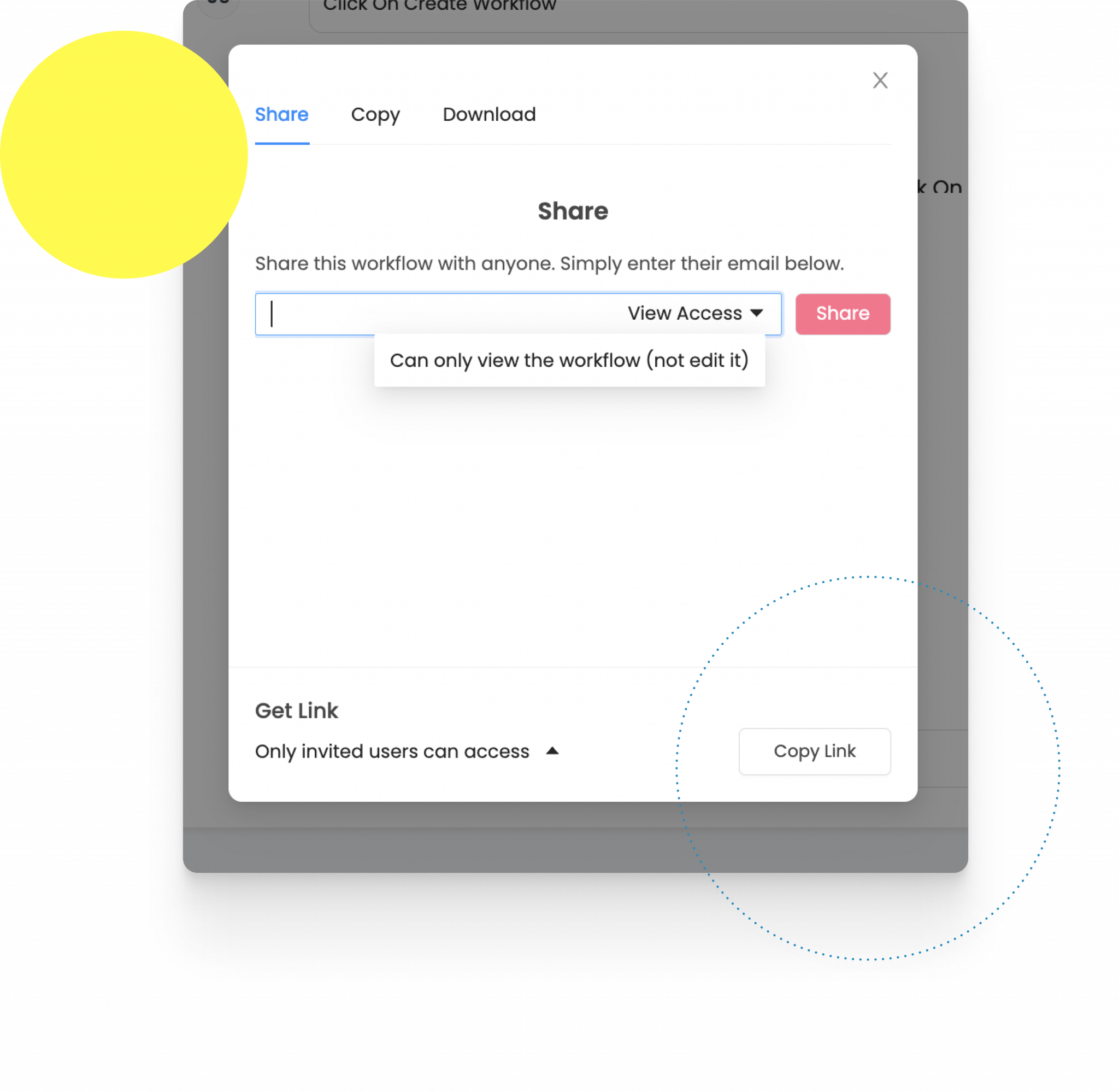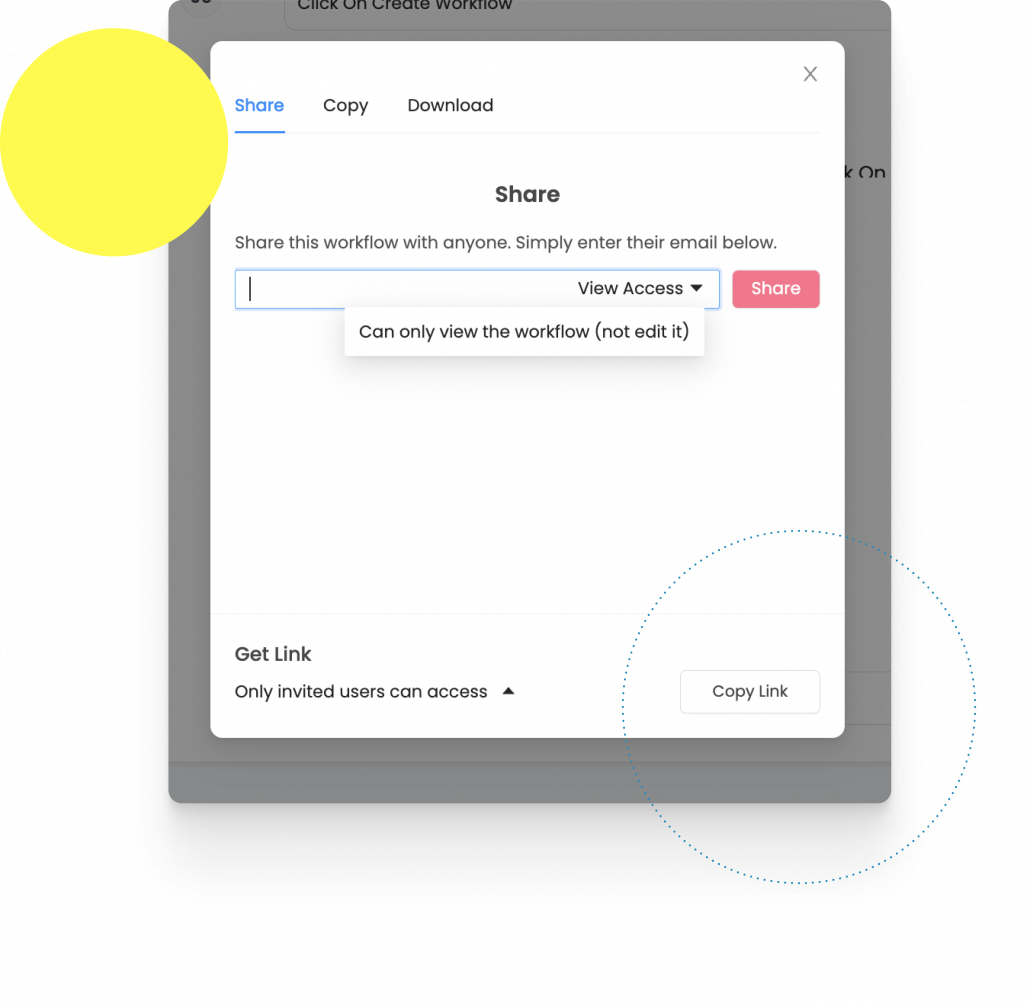 Conclusion
Creating standard operating procedures doesn't have to be a nightmare. With our Flowster Capture extension, you can speed up the process and have high-quality SOPs in no time.
This extension can save you up to 90% of the time it would normally take you to complete this task, making it an essential tool for any business owner or manager. So why wait? Download the extension today and see for yourself how easy and fast it is to create high-quality SOPs!