The Leading Playbook
for Scaling Your Agency!
Are You Committed to Doubling Your Agency's Revenue….But the Daily Grind of Doing Everything Yourself is Killing You?
If the little voice in your head just screamed, "yes!!"...you are not alone….and the Flowster Agency Success Tactics (FAST) playbook is for you.
If you are struggling to scale your agency, expand your team, onboard new employees, and delegate work, the FAST playbook is for you.
Within the FAST playbook are hundreds of highly detailed (fully customizable) Standard Operating Procedures (SOPs) that you can rely on as the systems you need to scale your agency faster than ever before.
Agency Owners Love the FAST Playbook
200+ Proven Agency Templates
Over a 5 month period, we worked closely with 30+ agencies and 7 industry experts to create the world's most comprehensive playbook. 
Within the FAST playbook, you will find approximately 200 highly detailed (fully customizable) SOP templates…and we are adding more all the time.
These templates cover a wide array of operational areas in your business that cover the following:
Attract
Convert
Deliver
Leadership & HR
Admin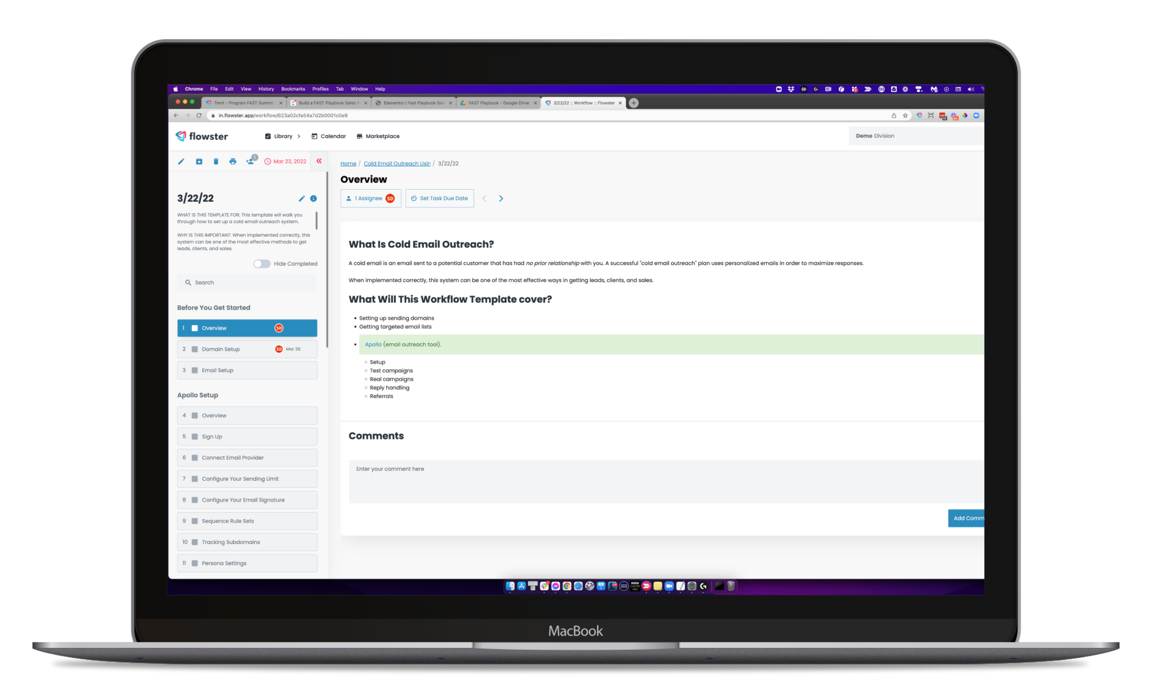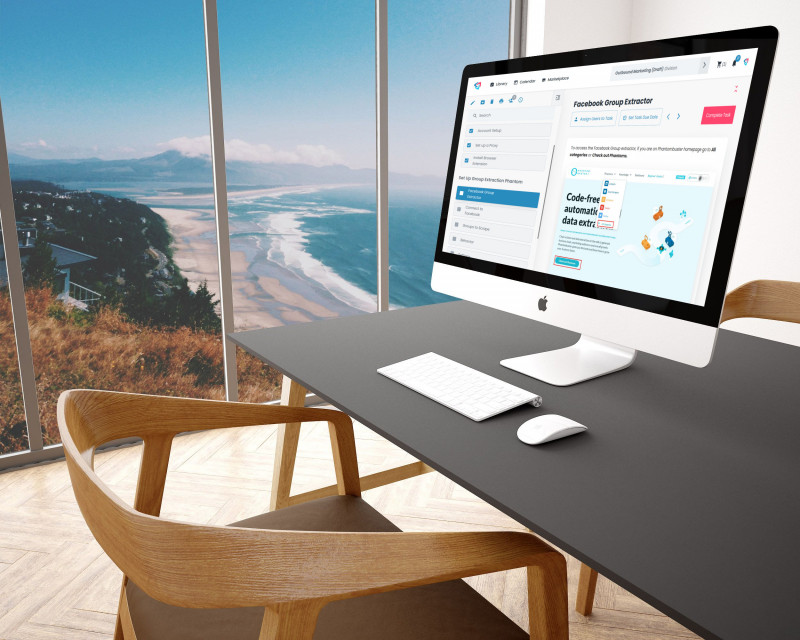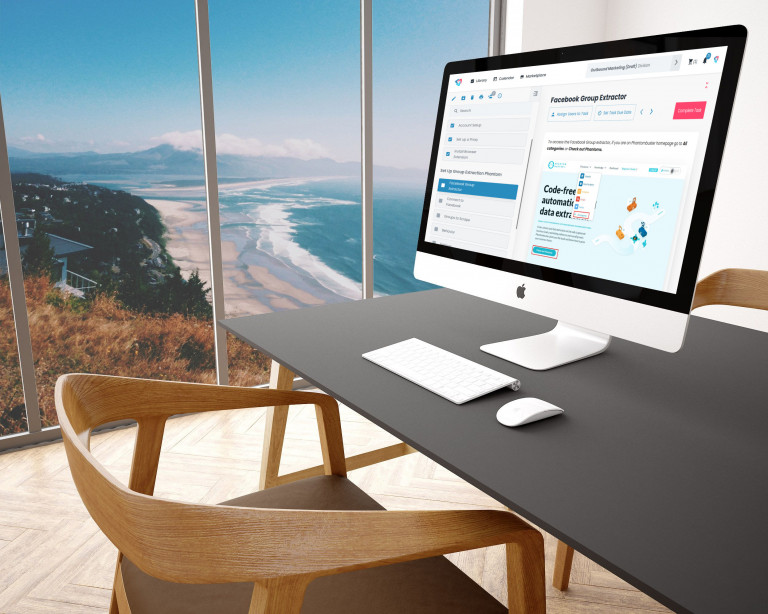 Powerful Workflow Management
Flowster is advanced Process & Workflow Management software that makes it easy to train new employees, increase efficiency, store knowledge, and delegate tasks to your team, so you can focus on doing what you do best – creating the vision for your company.
If you want to scale your agency to 7 figures and beyond, you can't be the one doing all the work. Instead, you must build a team. And the best way to ensure that your team gets their work done the way you want it done is to provide them with highly detailed processes. These processes, combined with powerful process management software, will ensure work is done the right way – and on time!
Having SOPs Will Set You Free
Standard Operating Procedures (SOPs) are nothing more than highly detailed sets of instructions that allow you to easily delegate virtually any type of task to someone else.  
The FAST playbook and the 200+ SOP templates it contains are just a small fraction of the total number of templates we make available to our users. 
Our entire library of templates is fully customizable and will eliminate the need for you to create your SOPs from scratch…which will save you literally hundreds – if not thousands – of hours.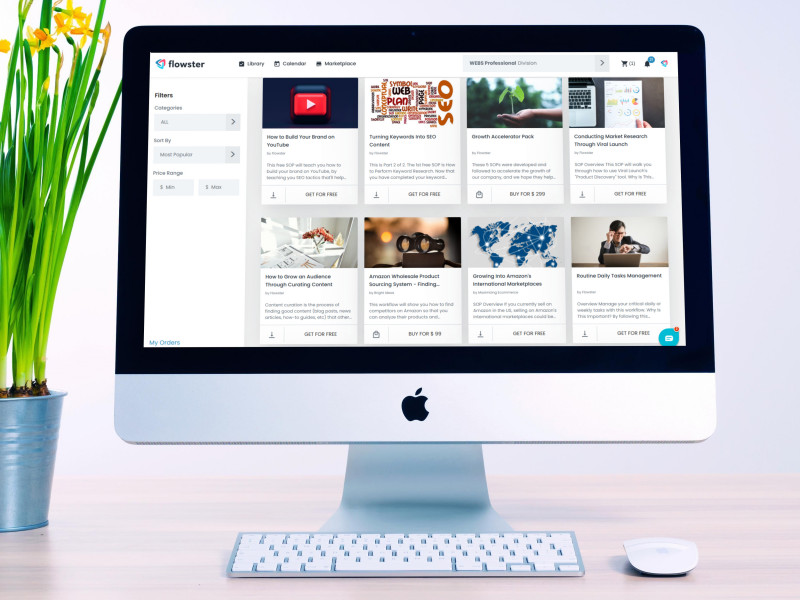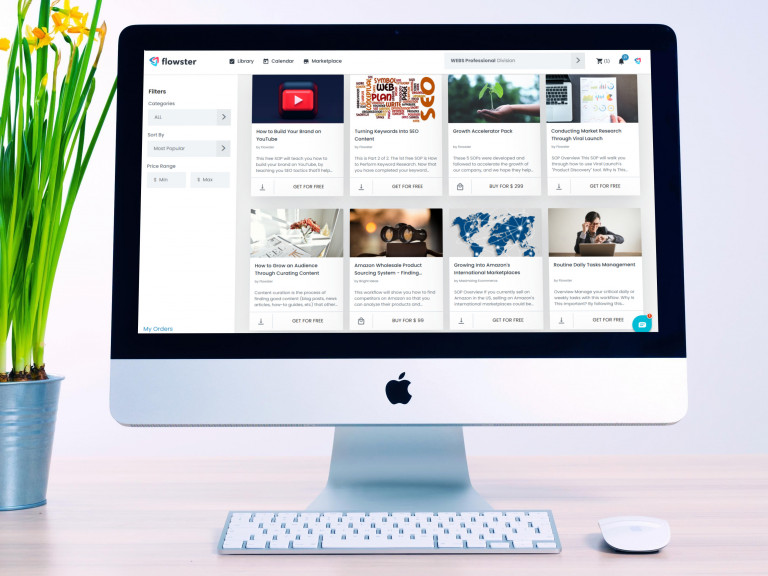 Discover the Power of the FAST Playbook
The FAST Playbook Includes the Following SOPs
Creating a Steady Stream of Leads
Differentiate Yourself with a Unique Selling Proposition

Differentiate Yourself with a Unique Selling Proposition

Craft an Irresistible Offer
Successfully Use Your Buyer Persona
Top of Funnel Lead Magnet Landing and Thank You Page Creation
Creating an OptinMonster Pop Up Campaign
Product Launch Playbook
Outbound Outreach
Founder Outbound Infrastructure Training

Appointment Setting Ramping
Daily Setter Activities
Adding Contacts to Uptics Campaigns
Crafting Headlines & Subject Lines for Maximum Engagement
Perform Keyword Research 

Turning Keywords Into SEO Content

Using Google Keyword Planner for Free
Using Ahrefs.com for Keyword Research
Optimizing Keywords in Your Amazon Listings Using Helium 10
Amazon Advertising Strategy: Phase 1 – Keyword Research & Product Listing

Adding Keywords in Teikametrics

Negating Keywords in Teikametrics

Partners (Leveraging Other People's Networks)
Find Your Audience's True Sources of Influence

Conducting Sales Calls
Conduct the Ultimate Sales Presentation on the First Call
KPIs & Analytics
Google Analytics 4 (GA4) Transition Strategy
Product Listing Optimization
Get Ideas and Inspiration from Competitors
Search Terms Rework Update – Using Scribbles
High Level Keyword Strategy for Advanced Keyword Striking Distance Rankings
Product Listing Optimization
Profit From Your Competitors (Amazon Competitor Analysis & Funnel Hacking)
Update a Product Listing (Bullets and Description)
Update Images on a Product Listing
Update Keywords on a Product Listing
Split Testing
A/B Testing Titles
A/B Testing Titles Experiment
Variations & Merging Listings
How to Break a Parentage on Amazon
How to Create a Variation With an Upload Doc
How to Create a Variation Without an Upload Doc
How to Merge a Listing on Amazon
Creating Virtual Bundles
How To Upload Videos To Amazon Seller Central
Brand Registry
Adding a Brand Registered Agent
Brand Registry Registration Process
Brand Registry Report Violation Tool
Brand Store
How to Access the Amazon Brand Store through Seller Central
How to File a Brand Node Linking Ticket
Amazon PPC Campaign Management
Amazon PPC
Create a New Sponsored Products Campaign in Seller Central
How to Update Advertising Payment Method on Seller Central when Credit Card Payment Fails
Optimize a Sponsored Products Campaign in Seller Central
Optimize a Sponsored Products Campaign in Teikametrics
Tracking PPC Spend
How to Track External Traffic into Amazon – Amazon Advertising Attribution
Removal Orders & Unfillable Inventory

How To Manually or Automatically Create A Removal Order for Inventory on Seller Central
Removal Order – Inbound to Warehouse
Removing Inventory from Amazon: Removal Order
Unfulfillable Inventory & Reimbursements From Amazon
FBA Inventory Management & Restocking
Fixing Stranded Inventory
Long Term Storage Fees
Monthly Inventory Tasks
Reconcile Inbound Inventory Received In-Full
HR Related
Virtual Assistant Hiring Process
Hiring a Virtual Assistant (VA)
VA Onboarding
VA Holiday & Vacation Days
 Outbound Marketing Playbook (OMP)
Step 1: Outbound Infrastructure Training

Step 2: Appointment Setting Ramping

Step 3: Daily Setter Activities
Adding Contacts to Uptics Campaigns
Project Management
New Client Onboarding Mission Plan
Marketing Agency Client Onboarding
Implement A Perfect Website Delivery Process
Using Traffic Light System on Monday.com
Linking a New Monday.com Channel to Slack
Setting-up a New Board on Monday.com
Setting Notifications on Monday.com
Creating a Board on Monday.com
Using Timeline View on Monday.com
Moving Items to Different Groups/Boards on Monday.com
Archiving Items/Boards on Monday.com
Organizing and Using Folders on Monday.com
Inviting and Communicating with Members on Monday.com
Creating Teams on Monday.com
Viewing Notifications and Inbox on Monday.com
Searching and Filtering Data in Monday.com
Setting-up Board Permissions on Monday.com
Editing your Profile on Monday.com
Duplicating Projects in Monday.com
Integrating Emails on Monday.com
Using Monday.com as a CRM
Using Automations in Monday.com
Effectively Work with Assignees in ClickUp
View Time Tracking Rollups in ClickUp
Using Board View in ClickUp
Managing Subtasks in ClickUp
Navigating ClickUp 
Surprise & Delight
Easy Automated Wins with the HighLevel / Lead Connector Mobile App

Easy Automated Wins with Google My Business Chat, Reviews, & Missed Call Textback
Easy Automated Wins with Facebook Messenger & Reviews on HighLevel
Easy Automated Wins with HighLevel's Webchat Widget
Easy Automated Wins with HighLevel's Text-2-Pay
Easy Automated Wins Offering Yext on HighLevel with the Launchpad
Easy Automated Wins Hosting WordPress on HighLevel
Easy Automated Wins Adding Users with Launchpad on HighLevel
Mastering Your Financials
Importance of Accrual Accounting to Fix Your Agency Financials
Easy Ways to Calculate Your Employee Cost Per Hour
Hack Agency Time Tracking the Right Way
Calculate Profitability for Your Agency Clients & Projects
Estimation Accuracy for Marketing Agencies
Utilization Rates for Marketing Agencies
HighLevel SaaS Mode for Marketing Agencies
Identify the Right Pricing Strategy for Your Agency
Improve Profitability and Select the Right Pricing Model for Your Agency
Nurture Your Customers to Accomplish Growth
Make Your Estimates Fast & Accurate
Task Management
Daily Routine Tasks Management
Executive Assistant Inbox & Calendar Management
Social Media Video Content Engine Playbook
Converting Raw Video Footage Into Shareable Clips
Posting to Social Media
Setting Up CoSchedule's ReQueue
Recording Social Media Statistics
Amazon Seller Playbook (ASP)
Amazon Account Health
Amazon Daily Account Health
How to Change Amazon Seller Central Email Address, Login Settings, and Admin Account
How to Edit User Permissions in Seller Central
Locating your Amazon Merchant Token ID
Fixing Stranded Inventory
Removing Inventory from Amazon: Removal Order
FBM
Fighting A-Z Claims on MFN Orders
Reimbursements and Unfulfillable Inventory From Amazon
How to Call Amazon (Existing Case)
How To Call Amazon (New Case)
Amazon's Subscribe and Save
Create an Amazon Web Address
Creating Amazon Posts
Creating Amazon Social Posts
Promotions on Amazon
Setting up Prime Day Discounts
Setting Up Subscribe & Save
Vanity URL
 Product Prep
Sending Product from Your Warehouse to Amazon
Reconcile Inbound/Outbound Shipping Process
Multiple Shipments
How to Print FNSKUs 
Social Media Related
Create a Highly Engaged Facebook Group

Build an Instagram Following

Build Your Brand on YouTube


Post Content and Promoting Lead Magnets in Facebook Groups

Create a Facebook Page for Your Business
Drive Results Using Instagram Reels
The Ultimate Guide to YouTube Viral Mastery

Mint CRO™️ – Grow Your Business Like the "Big Dogs" Do. High Impact Test #1

Set Up Facebook Ad Manager and Create Ads that Convert
Create a Facebook Business Manager Account for Your Facebook Page
Create a Facebook Ad Account for Your Facebook Page
Create a Facebook Meta Pixel in Your Facebook Business Manager
Add a Payment Method for Your Facebook Business Manager Account
Dollar A Day Facebook Ad Success Strategy
Converting Raw Video Footage into Shareable Clips
Posting to Social Media
Setting Up CoSchedule's ReQueue
Recording Social Media Statistics
Google
Create Google Ad Campaigns
Run a Highly Converting Webinar

How to Make a Webinar Work (5-Step Process)
Webinar Creation Playbook

Create & Use Offers for Your Webinar

Setting Up & Using Polls in Your Webinars
5 Steps to Creating A Successful Digital Product
Create a Killer Webinar Slide Deck
Webinar Landing Pages
Marketing & Design
Start Creating Graphics with Canva
Shipping Related
FBM
How to Get a Refund from USPS
How to Manually Ship and Confirm Merchant Fulfilled Orders (FBM) On the Amazon Marketplace
Removal Order Inbound to Warehouse
North America Remote Fulfillment
Remote Fulfillment (NARF)
Create an Inbound Shipment to Amazon
How to create an LTL Shipment
How to Decide to Ship LTL vs SPD (Small Parcel Delivery)
SHIPPING: How to Make FBA Shipments (Small Parcel + LTL)
The Complete SEMrush Playbook
Monetize Your Content with CPC Map
Refuel Your Advertising Campaign: Text Ads
Analyzing Your Competitor's Advertising Strategy with SEMrush
Optimize your PPC Campaign with SEMrush
Using SEMrush's Traffic Analytics
Using SEMrush's Keyword Magic Tool
Using SEMrush's Position Tracking
Optimize Your Content Using SEMrush SEO Content Template
Convert Unlinked Mentions Into Backlinks
Find a Competitor's Broken Backlinks
Easy Reporting with SEMrush
Writing SEO Articles with SEMrush: The 4-Step Guide
Create a List of SEO Target Keywords
Optimize Your Website for Target Keywords
Using SEMrush to Find Areas for Improvement on Your Website
Easily Collaborate with Your Team on Content Creation and Distribution
Start a Link Building Campaign
Building a Media Buying Strategy with SEMrush
PPC Keyword Research with SEMrush
Monitoring Market Trends
Building a Pitch in SEMrush
Quickly Overview a Niche
Find the Best Google Display Network Placements for Your Ads
Using SEMrush to Check Online Visibility
Start Monetizing Your Site
Quickly Assess Your Article's SEO Quality
Effectively Manage Your Marketing Projects
Optimizing Page Title and Meta Description via SEMrush
Find Relevant Topics with Good SEO Potential
Find the Most Popular Questions for Your Content
Break Down A Company's Digital Marketing Strategy
Reviews & Customer Service
Amazon Vine: Jumpstart Your Amazon Reviews
Customer Service
Handling Negative Product Reviews
Handling Negative Seller Feedback
How to Generate Vine Reviews
Removing Negative Feedback on an Amazon Listing
Requesting Product Reviews

Are you ready to scale faster and  finally create the freedom you want in your business?