Want to improve your task management? Learn how to document workflows.
Workflow documentation helps increase the efficiency of your operations, no matter the size of your business.
Boost your productivity. Documenting the steps needed to complete a task helps you repeat the task with less effort and consistent results. Using the right software can streamline the process flow.
Keep reading to learn more about how to document a workflow.
What is Workflow Documentation, and Why Is It Important?
Workflow documentation supplies a detailed explanation of how to complete specific processes. It outlines the steps needed to finish a task or address a challenge.
Workflow documentation involves outlining one or more workflows in a document. You may also use process documentation software, such as Flowster. The software provides access to templates and drag-and-drop features for easily customizing a workflow document to suit your needs.
A document workflow may include a graphical representation of a process or a series of text descriptions. It may also include branching paths to address multiple outcomes or options.
The most common example is a workflow diagram, such as a process flowchart or an activity diagram. These diagrams make it easy to visualize the steps in a process and see the bigger picture.
Businesses use workflow documentation to ensure consistency. Workers receive a set of standard operating procedures for carrying out their duties.
Ensuring that workers follow the same steps when completing tasks allows businesses to analyze their output. It becomes easier to assess job performance, customer satisfaction, and the factors that affect these areas.
What Are the Benefits of Workflow Documentation?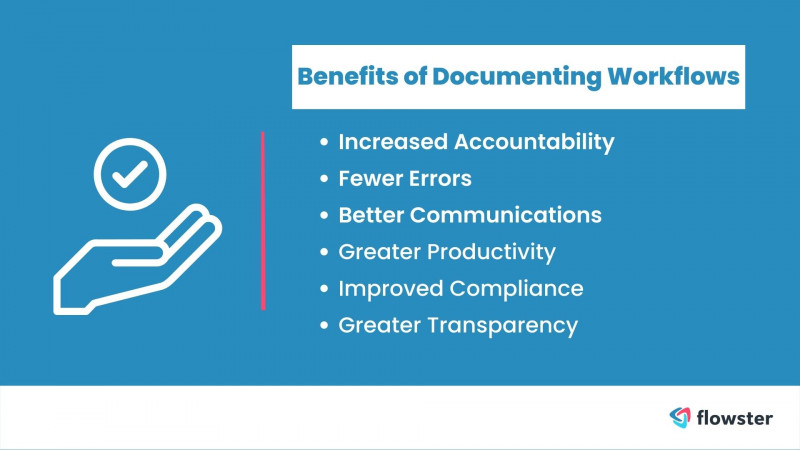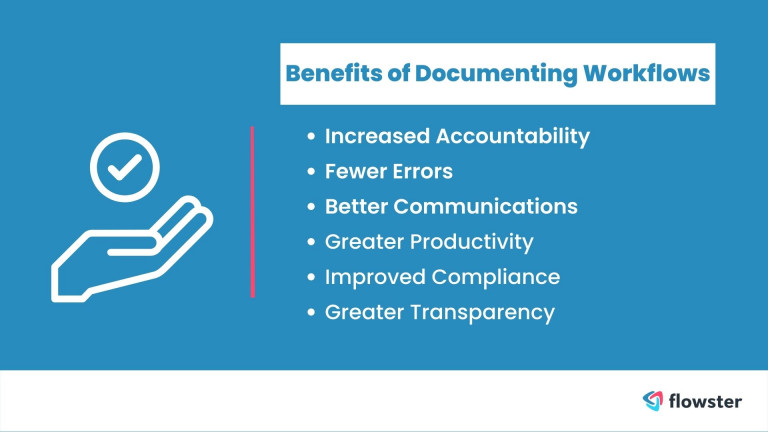 Workflow documentation offers many advantages due to the consistency that they bring. Here are some of the main benefits of learning how to write a workflow document:
Increased accountability
Fewer errors
Better communication
Greater productivity
Improved compliance
Greater transparency
Workflow documentation may also save time for managers and supervisors, as they need to field fewer questions from staff. Providing clear instructions on how to complete a workflow decreases the need for follow-up questions or additional directions.
If you want to know more, explore the benefits of workflow documentation in a little more detail.
Increased Accountability
Workflow should clearly define the roles of each person involved in the process. Defining roles and responsibilities increases accountability. Everyone understands what is expected of them, which helps keep your projects on time and track.
Fewer Errors
Defining a workflow can help reduce errors. You provide workers with a clear set of instructions on how to accomplish a task.
Depending on the type of work, reducing errors can help increase the efficiency of your team, boost morale, and increase customer satisfaction.
Better Communication
A workflow document can increase communication. Using the right tools can create a more collaborative environment. Users can easily share resources and work together on tasks.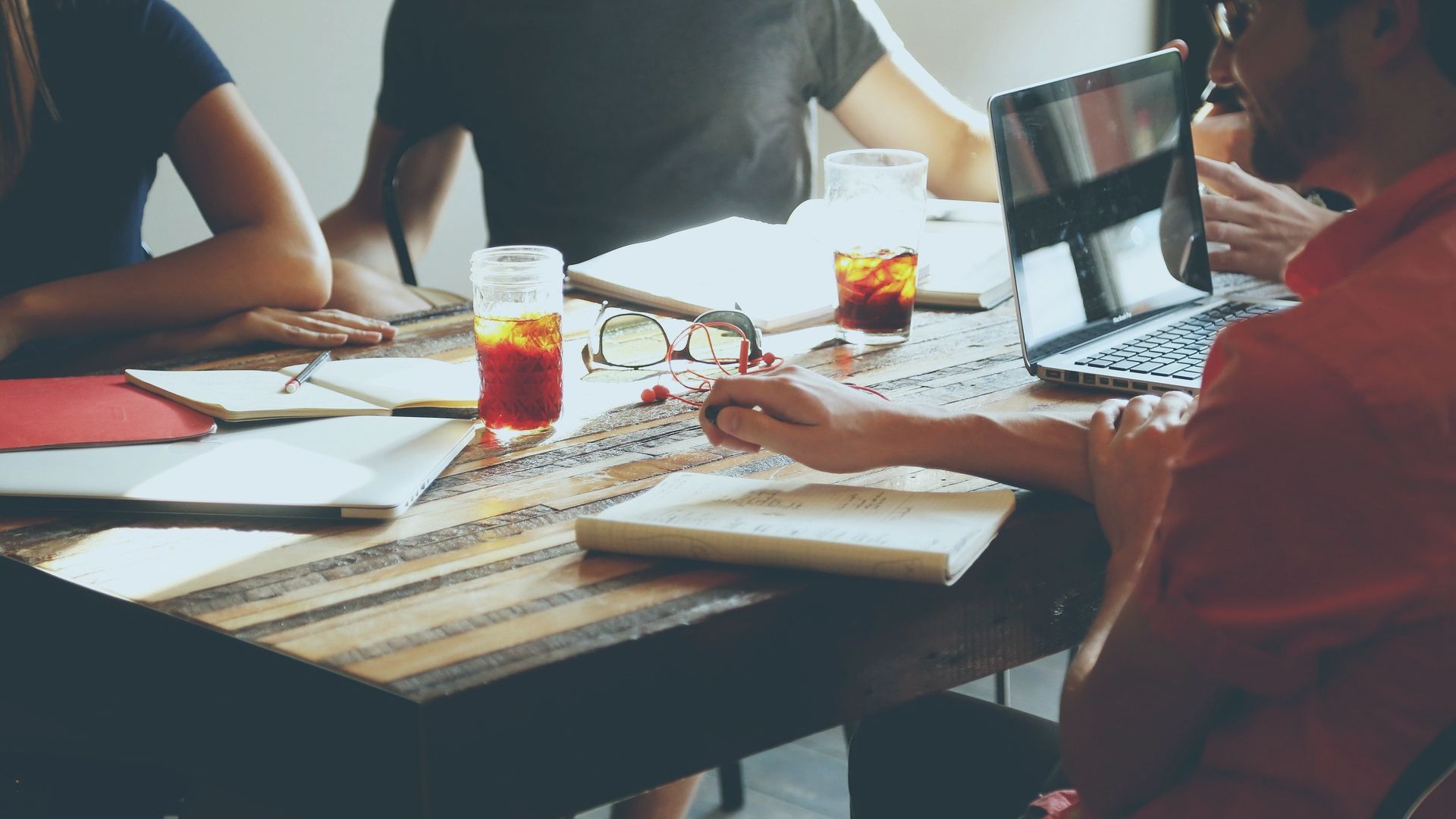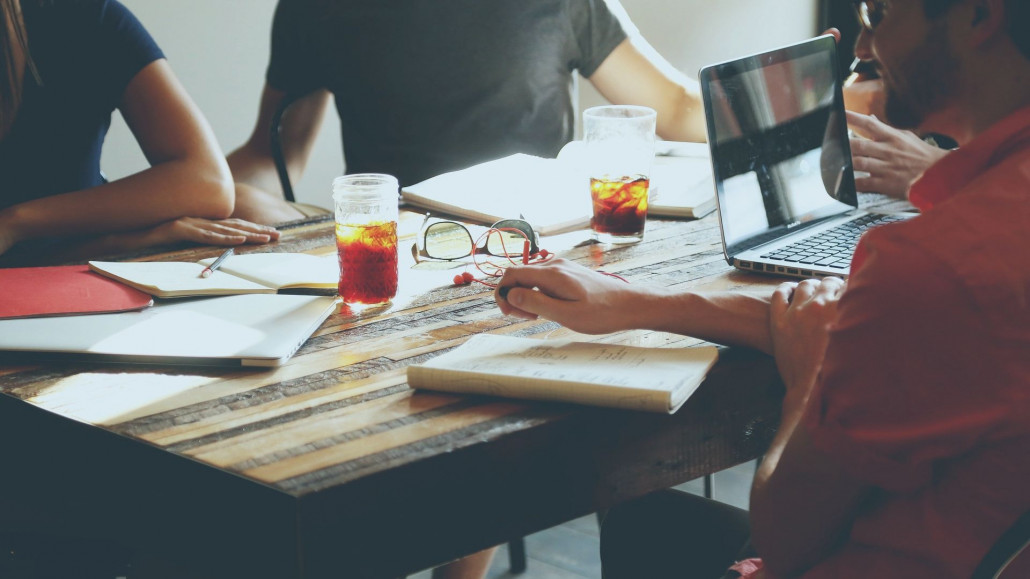 Greater Productivity
Using workflow documents should help increase the productivity of your employee. The advantages discussed, such as fewer errors and increased accountability, lead to greater productivity.
Workflow documents also provide the chance to analyze the way you get things done. You can find room for improvement to incrementally boost the productivity of your employee.
Compliance
Workflow documentation is a great way to help increase compliance with internal and external requirements.
Internal requirements include business goals and existing workflows. External requirements include industry standards and government regulations. You can incorporate these requirements into the workflow to ensure compliance among your employee.
Greater Transparency
Workflow documentation provides more transparency within your organization. You help reduce micromanagement by ensuring that everyone understands their roles and duties. This level of transparency can lead to greater trust among your employee.
Improve Your Work Culture
Workflows help shape your work culture. You can determine how people carry out specific tasks. This influences every area of your business.
Documenting workflows keeps everyone on the same page and makes it easier to adopt company-wide practices that align with your company's objectives.
Sample of Documented Workflows
Using document workflow templates can help with the creation of your own workflow documentation. You can easily edit existing templates to match your specific requirements.
At Flowster, we give access to a wide range of ready-to-use document workflows. Some of our most popular workflows include:
Personal management templates
Marketing process templates
Business strategy templates
Here is a closer look at these templates.
Create a Winning Daily Routine
This personal management template helps you achieve greater balance in your life. Manage family and work responsibilities with greater ease. The template acts as a productivity guide to help you set daily and weekly tasks.
Marketing Agency Client Onboarding
Our client onboarding template is designed for a marketing agency and can be customized to suit different companies. The template covers client preparation and setting agendas. You can use the template to set objectives for the project start, one week into the project, and four weeks into the project.
Easy Guide to Preparing for Your Big Rocks Meeting
This business strategy template helps you prepare weekly meetings for increasing the efficiency of your team. You can edit the template to organize your meetings, anticipate roadblocks, and identify priorities.
Five Easy Steps of Workflow Documentation from Beginning to End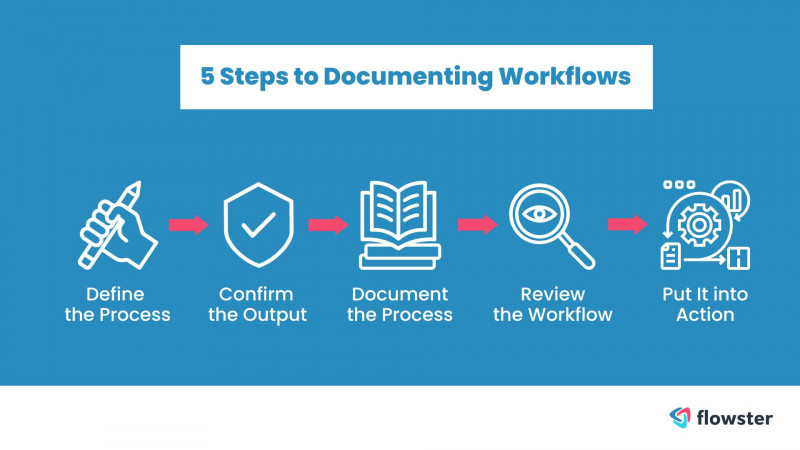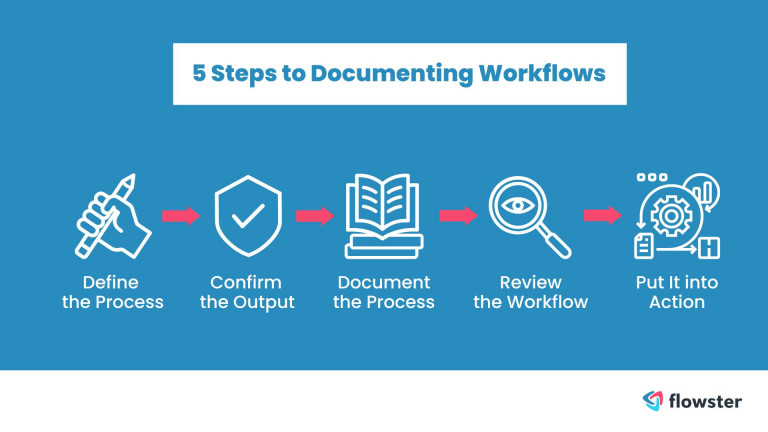 Workflow documentation includes five basic steps. Learn how to create a workflow document from beginning to end:
1. Define the Process
You first need to define the process that you plan on developing. Common types of processes include:
Checklists
Policies
Forms
Tutorials
Guides
Decide the scope of the process. The scope covers the people impacted or involved in the process steps, including the individuals working on the process.
If the process requires multiple individuals, define the roles and responsibilities of each team member. Explain what is expected of everyone involved in the process.
You should also list any inputs, which include resources needed to complete the process. Include a complete list of resources, such as software or additional labor. Other details to consider include start dates, end dates, and budgets.
2. Confirm the Output
Define the output of the process. This includes the intended objective.
For example, in manufacturing, the output may equal a measurable metric, such as the output of a specific machine. However, the output can also equal the successful completion of a task, such as onboarding a client or acquiring a new customer.
Decide what you want people to achieve by the time they complete the workflow. If the output is measurable, you should list the method used to measure success, such as analytics software.
3. Document the Step-by-Step Process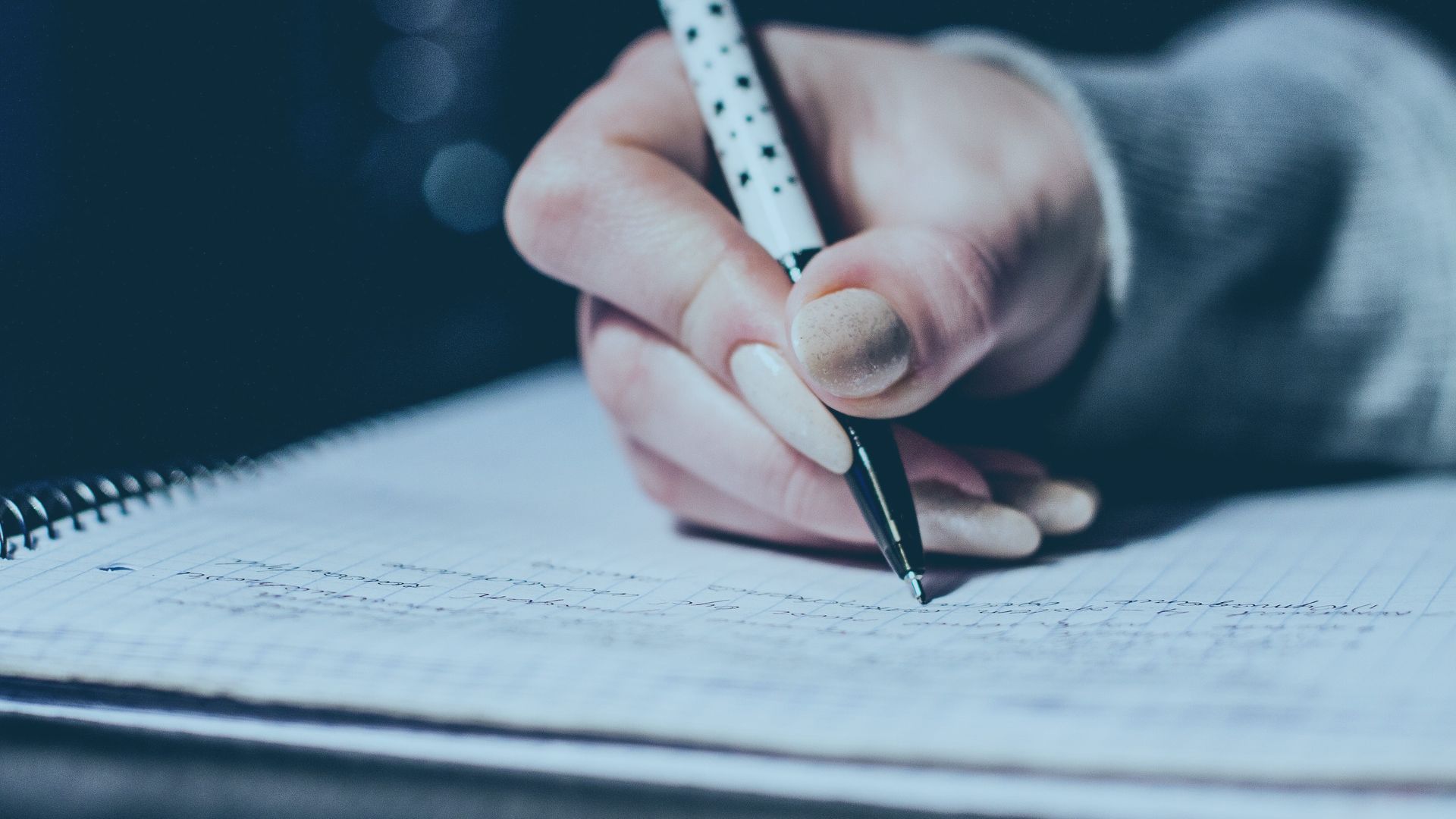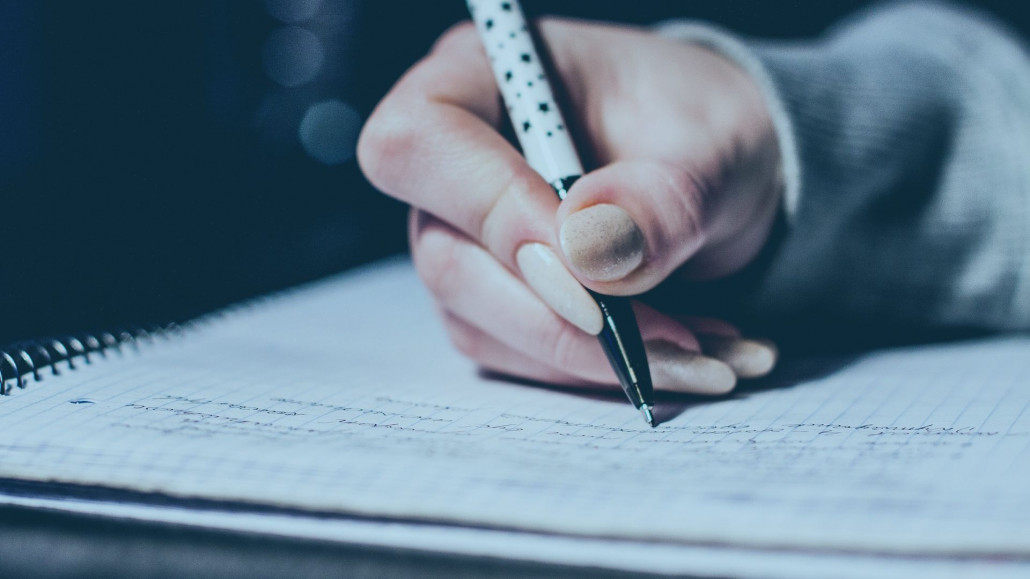 After defining the process and the output, start writing each step of the process. Start from the beginning of the process and cover every step needed to reach a satisfactory outcome.
Keep in mind that some workflows include multiple possible outcomes. You may need to include branching paths to deal with different variables.
The next step in the process may depend on the outcome of the current step. The path of the workflow splits based on the outcome of a yes-or-no question.
For example, a sales workflow may ask whether a customer is an existing customer or a new customer. Each outcome takes you to a different set of steps.
You should also attempt to keep the instructions as concise as possible to decrease the risk of miscommunication.
4. Review the Workflow Process
Complete a review to detect any bottlenecks or potential issues before implementing the workflow process. Look for issues that may result in slowdowns or cause confusion for your workers.
You should also consider getting feedback from those who are most likely to complete the process. They are likely to provide the best insight and solutions for streamlining the process and eliminating any redundancies.
For example, you should consult the human resources department when creating HR processes and workflows. Supervisors and managers should also provide input when a workflow impacts their department.
5. Put It into Action
You can now implement the workflow process. Anyone who may need to complete the workflow should receive guidance or training. Walk them through each step of the process and answer any questions to ensure that they understand their responsibilities.
Do not rush the implementation process. The success of the workflow depends on the ability of your team to carry out the steps outlined in the document.
Putting a workflow process into action may also uncover errors or room for process improvement. Continue to monitor the success of the workflow and make changes as needed.
Do You Document Procedures at Your Company?
Users tell us that Flowster cuts the time it take to document procedures by over 80%. Give Flowster a try with a Free Trial - no Credit Card Required!
What is Workflow Documentation Software?
Workflow documentation software simplifies the way that you create workflows. While you can still create a workflow from scratch using the steps described above, a template saves time.
Workflow documentation software includes customizable templates that provide a starting point for your own workflows. You can alter the workflows to fit your business needs.
Using workflow documentation software is more efficient compared to relying on spreadsheets or text documents. The software is designed specifically for managing workflows and supplies the interface needed to illustrate any process.
Along with creating workflows, some workflow documentation solutions provide a comprehensive suite of features for managing tasks. You may be able to assign tasks, view progress, and collect data.
What Features Should You Look for in Workflow Documentation Software?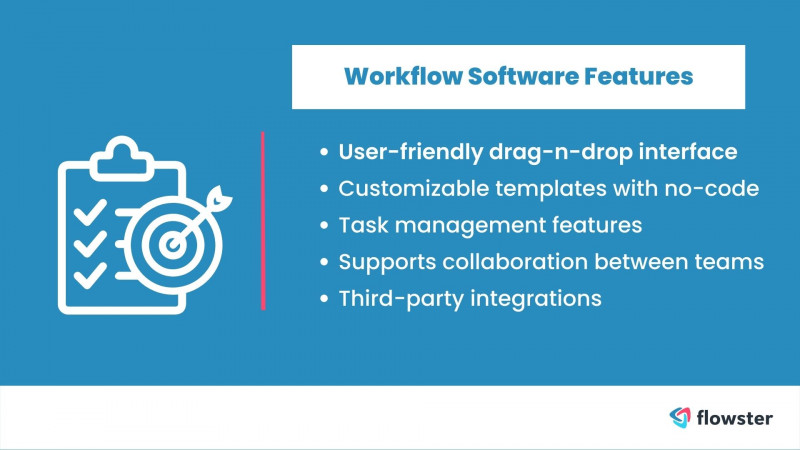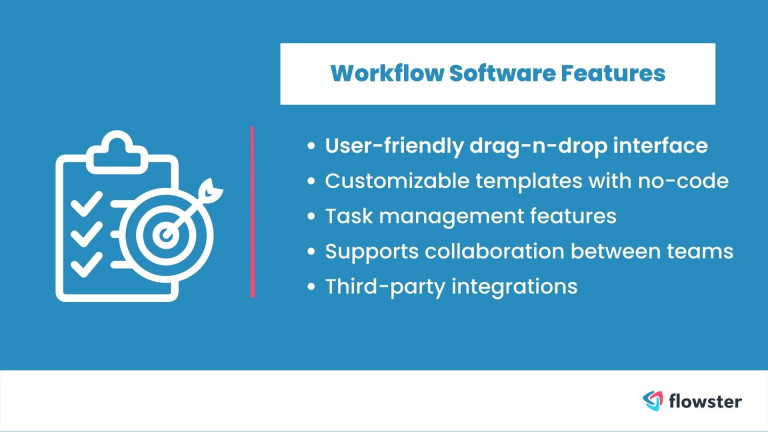 Choosing the right workflow documentation software can enhance the benefits of documenting your workflows. Some of the features to look for include:
User-friendly drag-n-drop interface
Customizable templates with no-code
Task management features
Supports collaboration between teams
Third-party integrations
Other useful features include mobile access, workflow configuration, access control, calendar management, and business process automation.
User-Friendly Drag-n-Drop Interface
A drag-n-drop interface allows anyone to quickly create or edit a workflow. Making it easy to edit workflows means that you spend less time navigating menus. You can create workflows faster and with less hassle.
You do not need any experience with workflow documentation software to start using Flowster. Simply drag and drop the elements that you need.
Customizable Templates Using No-Code
Along with a drag-and-drop interface, look for workflow documentation software that uses customizable templates without requiring coding. No-code templates ensure that staff of all technical levels can alter the workflows to better meet the needs of your business.
Task Management Features
The best workflow documentation software goes beyond a simple list of instructions. It includes workflow management features. You should be able to assign tasks and track progress.
With Flowster, you can control every aspect of a task, including setting due dates and signing off on requests. You can further streamline the way that you manage tasks and devote more time to other business matters.
Supports Collaboration Between Teams
If you want to get more out of your workflow documentation software, look for options that support collaboration between teams. Collaboration is an important aspect of many workplace processes.
Ensuring that workers from different teams or departments can easily share information or documents can help increase the efficiency of your processes. Teams spend less time attempting to share information or waiting for a response before moving on to the next step.
Third-Party Integrations
Third-party integrations can save time and increase the effectiveness of your workflows. For example, Flowster integrates with thousands of other apps, including
Integrations extend the functionality of the workflow documentation software to the apps and tools that your team already uses. This makes the workflow easier to implement, as it reduces the learning curve for following steps in the document.
Conclusion
Workflow documentation can provide far-reaching advantages for your business. Providing a clear set of instructions results in more consistent performance from your team.
Following instructions helps reduce errors, improves communication, increases accountability, and boosts productivity. You can ensure that your employee understands their responsibilities and how to carry out their job duties.
Documenting workflows using the software can also help you adapt to change. You can easily update your workflows as necessary to better suit the latest developments in your industry.
Things are constantly evolving, and workflow documentation helps you keep up. You become better equipped to deal with changes without drastically altering your business operations.
Browse templates on Flowster to start documenting your workflows.
Simple Steps to Your First Documented Workflow
Easy, customizable templates to get you started on your first SOP are just a click away in Flowster's Marketplace.
If you don't have time to customize the templates, our Done For You service will take care of everything from start to finish.
Related Articles
The Complete Guide to Building Your Workflows – with Free Templates