Did you know that you can use reviews to increase your products' organic search for specific keywords? Or that the ideal star rating is not 5.0?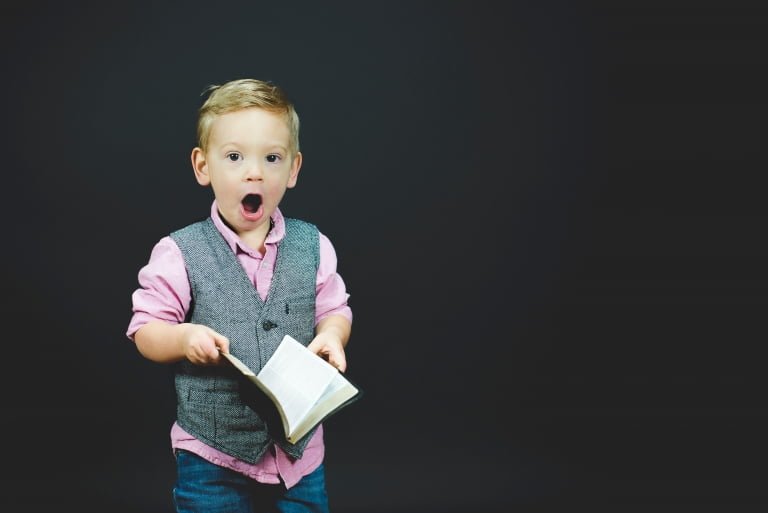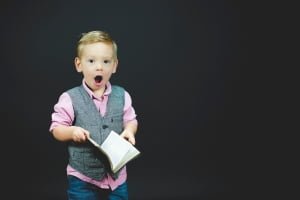 Read on to learn more. We'll share how to get reviews on Amazon whether you have a brand new product, or an existing product that needs more reviews.
You'll also learn how many reviews you should shoot for, how to ask for reviews (and how not to), and how to deal with negative reviews.
So, let's get started.
Take a moment to think back to your most recent purchase decisions. If you're like most shoppers, chances are you spent some of your time looking at star ratings or thumbing through detailed product reviews.
You probably already know that one of the most important things that drives Amazon sales are product reviews. Reviews are crucial to make your product listings stand out and convert well. To a lesser extent, seller feedback is important also.
In this article we'll cover:
the difference between

product reviews

and

seller feedback

what should your goals be when it comes to reviews?

what to do before you ask for reviews

how to

get Amazon reviews

how not to

get Amazon reviews

how to deal with

negative reviews
Product Reviews vs Seller Feedback
What's the Difference?
Product reviews relate directly to the product and how satisfied the customer was with the product. 
Seller feedback is about you as an Amazon seller and the customer's overall customer experience. It can also relate to your product's outer packaging, the shipping time, or your professionalism level.
Amazon shoppers frequently confuse the two and leave product feedback where they should leave seller feedback.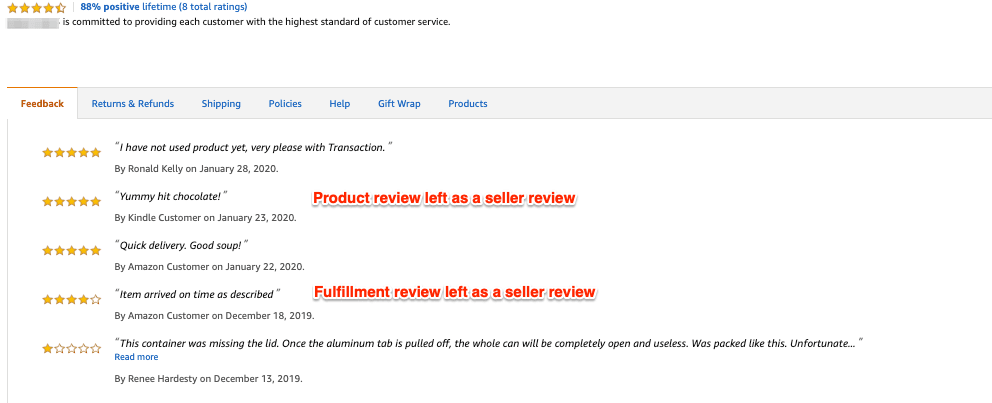 Less frequently, shoppers will submit product feedback that relates instead to the buying experience (e.g., did the seller provide good customer service? did the package arrive on time?).
All Reviews Are Not Visible to Shoppers
Amazon does not display every product review. This is in part due to their focus on combating fake or incentivized reviews (more on that later).
For various algorithmic reasons, Amazon will show only a portion of the reviews submitted for each product. In particular, Amazon prefers to show verified purchase reviews. This means that the purchase was made on Amazon.
Why Seller Feedback Matters
Typically, Amazon will not display seller feedback when it is submitted as a product review – this is one of the types of reviews that is filtered out. That being said, some feedback could be interpreted as either product or seller related. Amazon often does publish product reviews that pertain to incorrect products received, or products arriving damaged.
The focus of this article is on increasing product reviews, but it is worth noting that poor seller feedback should be reviewed and buyer concerns addressed. Though it can be challenging to get them to do so, Amazon will remove negative seller feedback if it's inappropriate, for instance if it's simply a product review.
How Many Reviews Do You Really Need?
It is obvious that products that have a large number of positive reviews will sell better than a product with little to no reviews, or overwhelmingly negative reviews. Reviews provide crucial social proof that a product is worth purchasing.
What is not obvious is the ideal number of reviews, and surprisingly, neither is the ideal star rating (it's not 5.0)!
Conversion
First, let's define conversion. This is the percentage of people who visit a product's detail page and go on to actually purchase the product. The whole point of reviews on Amazon is to provide other shoppers with information that will increase their conversion rates. So with respect to Amazon product reviews, you should focus on maximizing conversion.
How Many Reviews Maximize Conversion?
Yes, the more the better. However, after about 20 reviews, the increase in conversion flattens out. In other words, yes more reviews are great, but 20 is generally the point where additional reviews will not significantly increase the chances that shopper will turn into a buyer.
What Star Rating Maximizes Conversion?
It might seem surprising, but a 5 star rating is not what you should shoot for. Savvy customers realize that review manipulation is a problem. Overwhelmingly positive reviews just seem too good to be true. The ideal rating of 4.4 stars will maximize conversion.
Reviews and PPC
Below a certain star level, you'll find lower returns on your pay-per-click (PPC) campaigns. Certain PPC placements aren't even available if your star rating drops below 3.5 stars. So, as you can see, it's important to maintain a healthy star rating.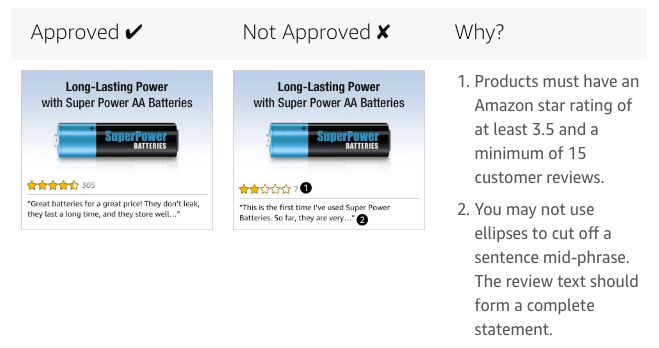 What to Do Before Asking for Reviews
Ok, so you want to get product reviews. Let's look at your options.
Provide a Quality Product
Make sure you have a great quality product that is consumer-ready. This includes product presentation. There are many reasons why buyers might give you a bad rating. It can be because of a defective item, deformed product packaging, not enough bubble wrap to secure the item, and a thousand other things.
Optimize Your Product Listing
Deliver a well optimized listing. A great title and high-quality images will help to not just improve conversions. They will also deliver a positive impression to the Amazon customer, which will carry over to their review. 
Know Amazon's Terms of Service
Yes, you really should read the terms you agree to when you sign up for a seller account. Amazon's Terms of Service (ToS) are very detailed, and reading them is time consuming. However, the ToS contains necessary information that will keep you from getting in trouble, and in the worst case scenario … prevent your account from being suspended. 
As far as reviews go, you'll only need to read the Customer Product Reviews Policies section of the ToS. Near the end of this article, we'll talk about review generating tactics that are against the ToS, but Amazon can change their terms at any time and it's the responsibility of each seller to keep your Amazon business in compliance.
Amazon has increasingly cracked down on sellers who use "black hat" tactics that are against their ToS. Near the end of this article, you'll find a whole list of examples of what not to do. Stay away from these if you want to keep your account up and running.
How To Get Amazon Reviews
Let's dig into how you can get Amazon reviews using "white hat" methods (those that are on the up-and-up).
1. If Your Product Has Less Than 5 Reviews, Join the Amazon Early Reviewer Program
Your product's first few reviews are the most crucial. Get negative reviews early on and you'll be playing catch-up for a while. If you have a new product, or even an existing product with have fewer than 5 reviews (or no reviews), you will want to put a lot of focus on getting more.
If your product has fewer than 5 reviews and costs at least $9, and your ASIN is brand registered, you can submit it to the Early Reviewer program. Amazon offers random customers who have purchased participating items to join this program.
There is a $60 fee for each ASIN; the fee is charged when you receive your first review (so no fee if no reviews). The product will stay in the program until you have generated 5 Early Reviewer reviews, or up to one year maximum.
Amazon selects random customers who have purchased participating items to participate in this program. Customers who submit a review within the offer period might receive a small reward for helping future shoppers (on the order of a $1-$3 Amazon.com Gift Card).
Early Reviewer Program reviews are identified with an orange badge that reads "Early Reviewer Program".
2. Ask Existing Non-Amazon Customers
If you already have a customer base (for this product or similar ones), drive them to purchase from the Amazon platform, and then follow up with one or more email campaigns asking for Amazon product reviews. Just be careful not to incentivize the review itself (although you can offer a discount on the initial purchase).
If you're driving sales (from Google ads, Facebook, Instagram, or other social media), you can tap into those sources to get your crucial first reviews. (Note that if you are not already generating sales this way, this can be a costly and time-intensive option.)
You will need to send shoppers to a landing page where you can ask for their email (offering a discount code in exchange). This will of course allow you to follow up via email to ask for those reviews. The benefits here are that you have many more options when it comes to follow up – for instance, you can include your company branding, and you can ask for reviews more than once. You will also be building an email list, which is valuable in and of itself, as you can use it to monetize this and other products.
Be particularly careful here – Amazon considers discounts, gift cards, refunds, and reimbursements all to be forms of compensation for customer reviews, if they are explicitly offered in exchange for a review. So you cannot offer a discount in exchange for a review. Instead, use the discounts to drive sales and then ask for reviews after the fact. Also remember that a discount of more than 50% won't be eligible for a verified purchase tag.
3. Ask Existing Amazon Customers


If you're not already asking current customers for reviews, do so now.
Amazon does provide a "Request a Review" button within the Order Details page.
Amazon would like you to use this button to request reviews from individual customers. However, when you click it consumers will receive Amazon's templated message.
At some point soon Amazon may completely disallow review requests within your follow up emails, but until then know that your personalized message may be more likely to elicit a review. You can use the "Request a Review" button to reach out to customers who purchased before you had automatic email follow-ups in place. JungleScout has a plugin that allows you to click the "Request a Review" button en masse.
Otherwise, instead of using this button, you should be using a review service to automatically send emails to your customer. These emails should contain a review request. There are a number of services that will automate this process for you; you'll just need to be sure your emails are within the ToS.
For instance, you can't ask for a 5 star review, or say something like "if you enjoyed our product, leave us an honest review, and if you didn't, please reach out to us so we can fix it." This type of request may seem innocuous but in Amazon's eyes you are driving more positive reviews to the Amazon site and trying to head off negative reviews.
4. Provide Free Products via Amazon Vine
In 2016, Amazon banned incentivized reviews for free or discounted products unless they're facilitated through the Amazon Vine program.
The program used to be only available to Vendors but is now available to Sellers who meet certain criteria.
If you are brand-registered, and your product has fewer than 30 reviews, you are likely eligible for Amazon Vine. (Other requirements: your product must be available new via Fulfillment by Amazon (FBA), not be an adult product, must have an image and description, as well as have available inventory.)
The intent of this program is to generate unbiased reviews from random customers, and it works for all product categories except books.
You will send a limited number of free units in exchange for review from Amazon's Vine Voices. Vine Voices are the most trusted reviewers on Amazon, based on how helpful their reviews are, as well as the number of reviews. Recent reviews carry more weight than older ones. Vine Voices are required to publish a review for free products that they receive.
5. Request Reviews Using Product Inserts
Product inserts are printed marketing materials that you can add to your Amazon product packaging.
There are all sorts of inserts, the typical one being about the size of a business card.
You can put all sorts of marketing messages on your inserts, but again, make sure not to violate the ToS. You might think Amazon's bots won't catch issues on product inserts, but your competitor may turn you in, or Amazon may randomly find issues while doing a BIN check.
How Not to Get Amazon Reviews
DON'T Ask for a Review In Exchange for Compensation
This has been mentioned before, but it bears repeating. You cannot ask for a review in exchange for any form of compensation, including:
discounts

refunds

gift cards

money

reimbursements

etc
DON'T Ask Friends and Family for Reviews
This is strictly against the ToS. Amazon can detect connections between reviewers and sellers (via shared shipping addresses, IP addresses, etc). 
Though the risk level is low, if Amazon caught you doing this, it can lead to account suspension.
DON'T Use an Email Append Service
Amazon is very protective of customer information. They hide email addresses and phone numbers to protect their customers from any spam or solicitation attempts. 
Some email appending services take Amazon shipping information and match it against Big Data databases to get the customer's email and/or shipping information. This is clearly against the ToS with a moderate risk of account suspension.
DON'T Buy Fake Reviews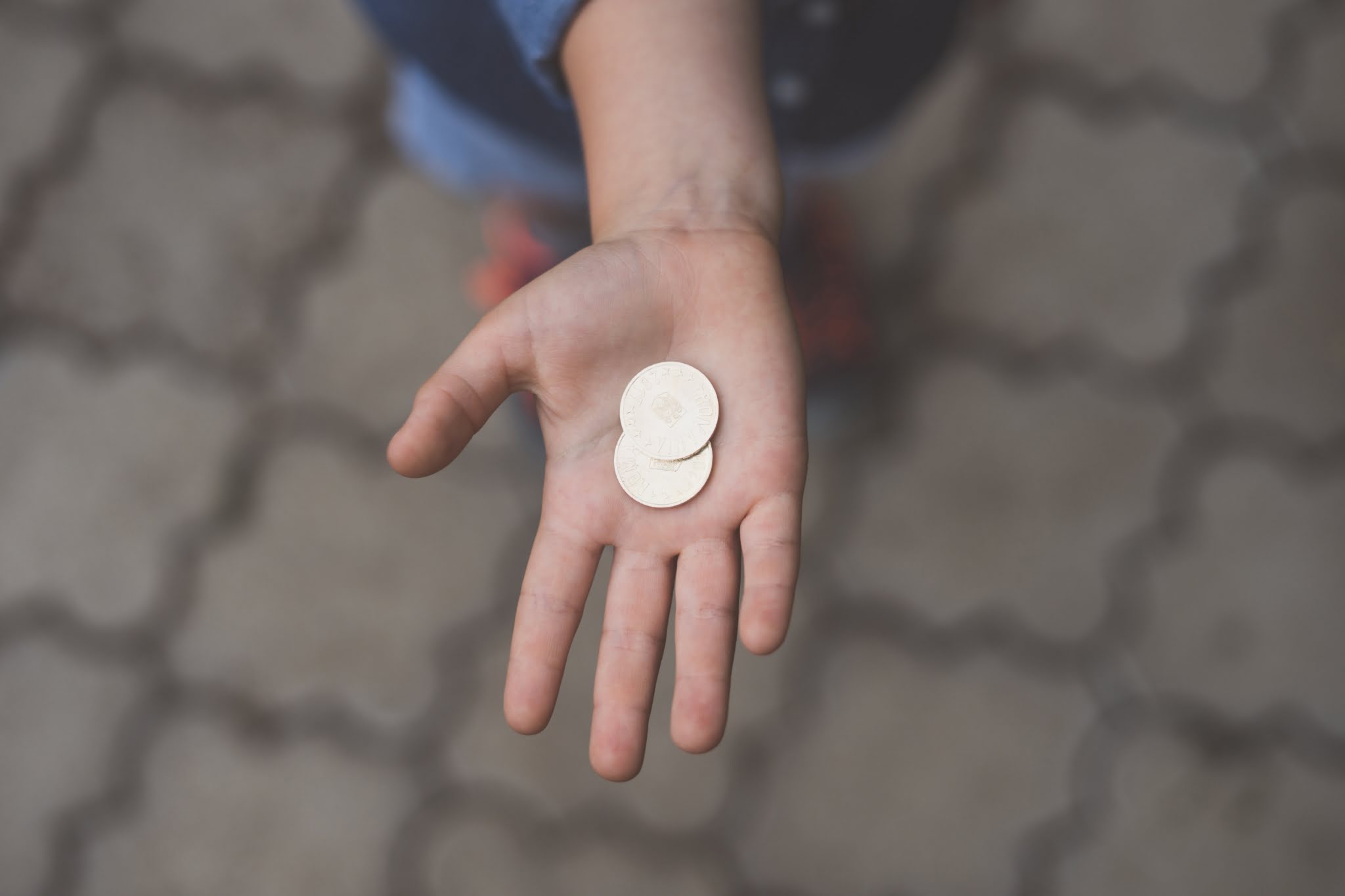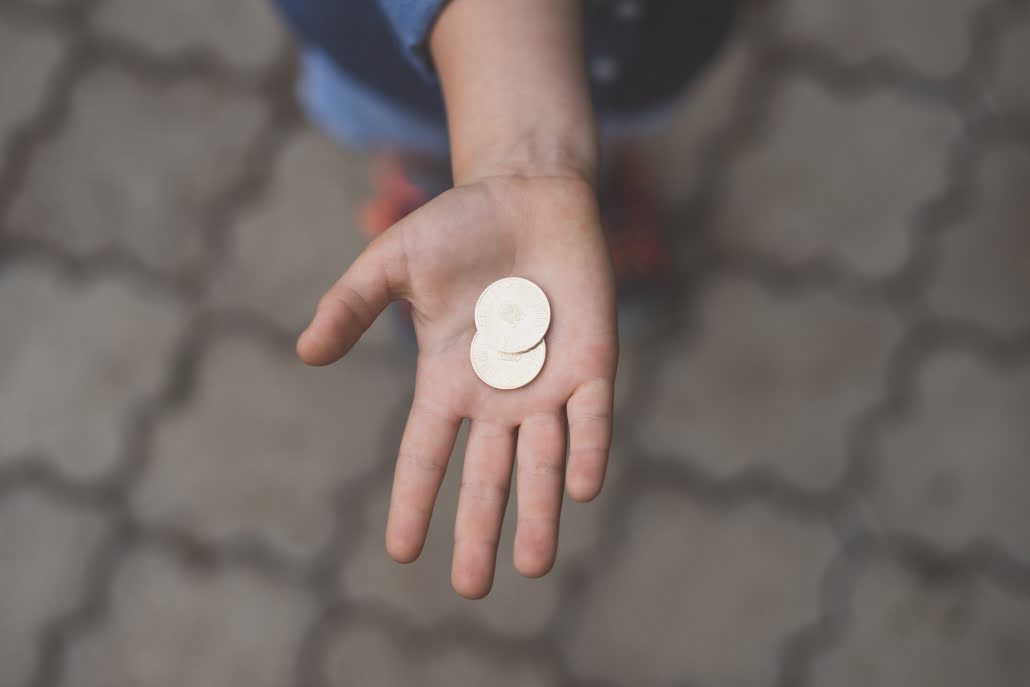 Amazon is becoming increasingly better at detecting these malicious activities, and this has a very high risk of account suspension if caught by Amazon.
People who use these services create fake Amazon accounts to facilitate fake transactions and to leave fake customer reviews to increase their seller credibility. We can't stress enough that this is a highly unethical practice and users caught doing this are permanently suspended.
DON'T Pay For Review Deletion
Amazon can remove negative reviews from the back end. As such, unscrupulous Amazon employees can be bribed to delete negative reviews.
About 50% of the items sold on Amazon are manufactured in China, and there are a fair number of Chinese sellers who have bribed Amazon China employees.
The account suspension risk level for this is very high.
DON'T Do Anything Else That is Probably Against the ToS
The above is not meant to be a comprehensive list of things that you should not do. Keep in mind not just Amazon's ToS, but the intent behind the ToS, which is to provide customers with unbiased reviews.
Even if the risk of being caught seems low, you should avoid any other tactics that would lead to biased reviews, for instance requesting reviews via chat bots.
How To Deal With Negative Reviews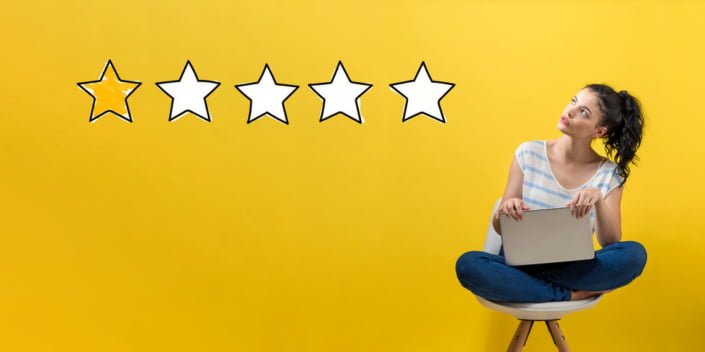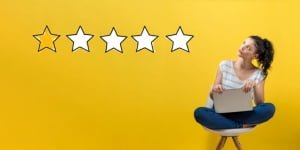 Okay, so you received a negative review. Now what?
Negative reviews are an important part of your Amazon listing, and they can provide valuable information both to you and to your other customers.
Here's what to do when you get one.
Ask Amazon to Remove Any Reviews that are Against the Terms of Service
If the review violates Amazon's ToS, you can ask Amazon to remove it. To do this, you can open a case within Seller Central, give a link to the review and clearly state the reason that you are requesting removal. Amazon will review it and give you their decision.
What you shouldn't do is ask the buyer to change their review.
Address Valid Customer Complaints
First, assess what the customer's issue was and address it if possible.
Potential customers often do read the text of reviews, especially negative ones. They want to know what the worst thing is about the product. And as a seller, you can search these same negative reviews looking for patterns; you should address any valid complaints, especially if multiple customers have complained.
In eCommerce sales, an online review is one of the few cases where you receive valuable product feedback. The challenge here is to use the feedback to provide a better customer experience. For example, if the customer received broken inventory, do you need to package your products differently before shipping them to Amazon?
Respond to Negative Reviews
Next, respond to the review. This shows that you care about customer service, and today's consumers do expect replies to their reviews.
You will want to ensure your reply comes across as concerned about the customer experience. For example, "we're sorry to hear about your experience," sounds much different than "no one else seems to be having this problem."
When you respond, take advantage of a little known fact. Reviews and comments are indexed for keywords. So if you can naturally fit keywords that you are hoping to rank for into the text of your reviews, do so. (Of course, you'll want to ensure your entire listing is optimized for these keywords also – find out how to do so here.)
Conclusion
Reviews are a particularly important driver of brand perception and therefore sales.
Brands that appreciate the importance of Amazon reviews will have a system in place to actively generate and manage reviews.
Want to get set up sending follow-up emails?
This free standard operating procedure (SOP) below will walk you through setting up follow up emails using Helium 10's Follow-Up tool.