An email list is one of the most effective lead generation tools available. Unfortunately, email lists degrade over time.
You need to continually grow your email list to continue reaping the rewards. When done properly, an email list helps increase engagement and conversions. So, what is the best way to grow your list?
You first need to develop a list building strategy using the right list building tools. This often involves the use of email marketing services and various types of lead magnets. While many people rely on PDF/eBooks to attract signups, there are more practical solutions for email list building.
Use the following guide to learn how to grow your email list.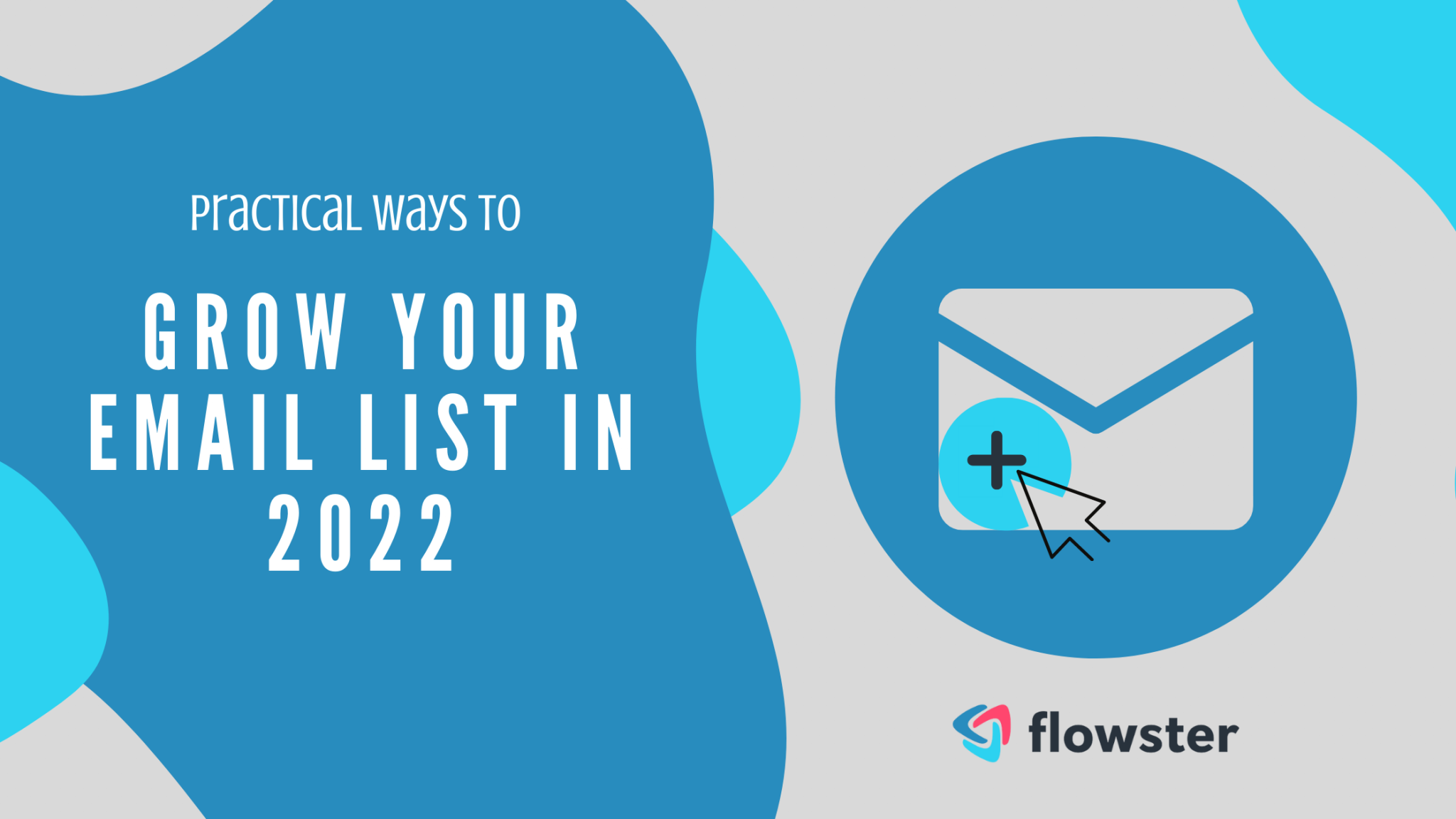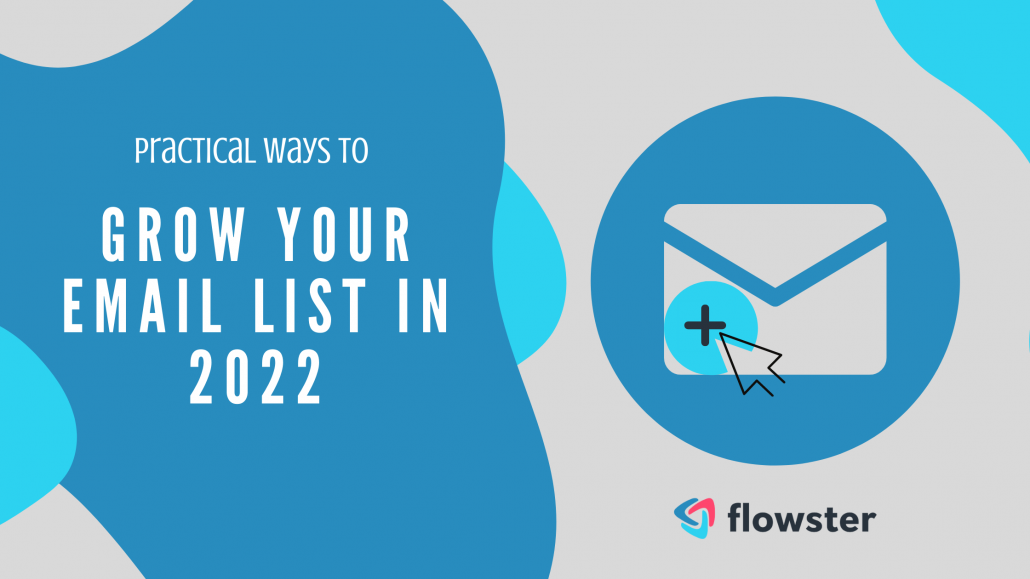 Why Do You Need to Grow Your Email List?
Let's start with the basics: why is list growths important? As you likely know, email lists are powerful marketing tools. Your list includes leads that are ready to move through your sales funnel.
However, even if you're content with the size of your list, over time the list will gradually become less effective.
For instance, subscribers may change email addresses, unsubscribe from your list, or stop reading your emails. Growing your list is necessary for keeping it full of receptive subscribers. You'll continually add new subscribers to make up for the old, stale ones.

Buying vs Building an Email List
95% of shoppers don't complete a purchase on their first visit to a website. Email lists and lead magnets establish a connection with visitors and bring them back to complete the sale.
You have two main options for obtaining an email list: buy a list or build one from scratch. Buying a list saves time but offers lower conversions. You have no way of knowing whether the subscribers on the list will have any interest in your products or services.
Some people may also mark your email as spam, as they didn't directly sign up to your list. This can hurt your overall list deliverability and performance.
Building a list from scratch ensures that you obtain valid sales leads. Yet, you need to keep updating your list to keep the email addresses relevant.
What Is the Best Way to Grow Your Email Marketing List?
How do you grow your list? You typically need to offer something of value before people give up their email addresses. That's why lead magnets are often used to build email lists.
You can try to collect emails using signup forms on your site. Ecommerce sites also often include a signup form during checkout. However, a dedicated landing page with a lead magnet tends to produce higher conversion rates. Close to half of all marketers also rely on lead magnets to capture emails, making it the most common way to attract signups.
A lead magnet is a free resource that you give to potential leads. Most lead magnets:
are free to deliver
promote your business
help establish you as a reliable source of information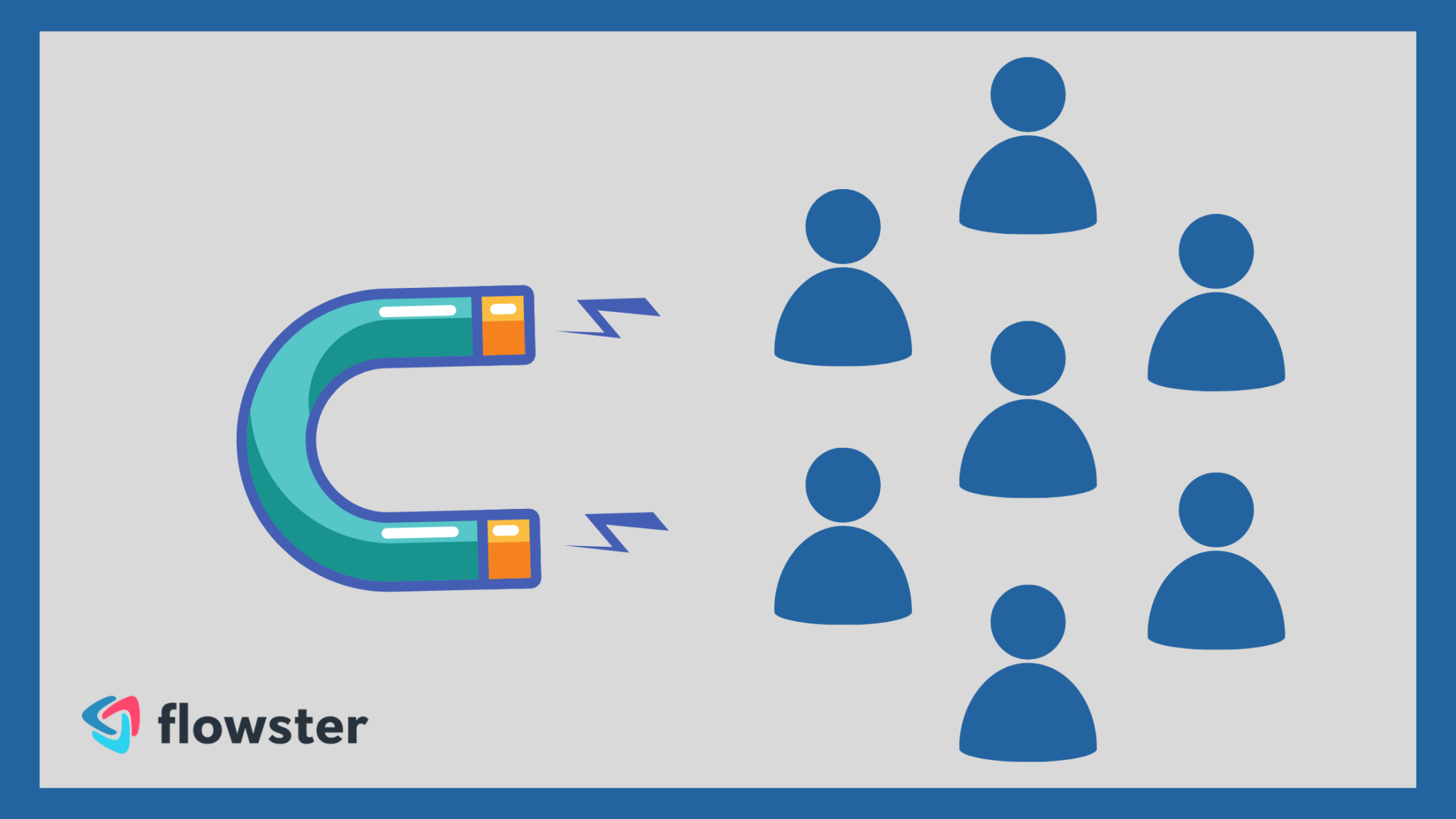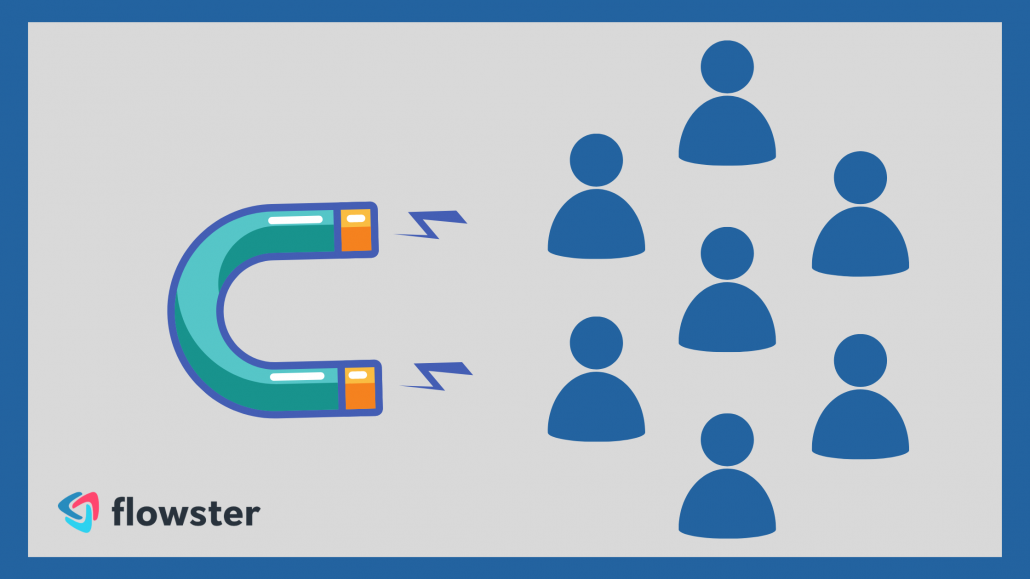 What Are the Most Common Lead Magnets?
Marketers use a variety of formats for lead magnets. Some of the most used lead magnets for list growth include:
eBooks/PDFs
Video tutorials
Webinars
Templates
Out of these formats, eBooks are the most common. It's easy for a business or entrepreneur to throw together an eBook. Most eBook lead magnets contain free advice, a short guide, or tips.
You exchange free advice or information for an email address. It's the first step in the typical sales funnel. After you get the email address, you can follow up with offers or more content.
Discover Why eBooks Are Not the Best Type of Lead Magnet
The goal of a lead magnet is to attract more signups for your email lists, and PDFs are overrated. Here are a few of the reasons why creating PDFs/eBooks may waste your time:
Limited user interactivity
No way to track user engagement
Creation of an eBook requires resources
Limited feedback from users
Not 100% accessible
Lower conversion rates
Here's a closer look at the disadvantages of eBook lead magnets.
Limited User Interactivity
PDFs are read-only documents. After filling out a form, you send access to a PDF document that users can download and view on their computer, laptop, tablet, or phone. However, this lacks the user experience provided by web-based capture methods.
The lack of interactivity limits information retention. After reading an eBook, your subscribers may forget most of the information covered.
Lack of User Engagement
Unfortunately, it's difficult to track user engagement with an eBook. You can track how many people download your PDF, but unless you have very high conversion from clickable links within the eBook, you may never know whether anyone reads it.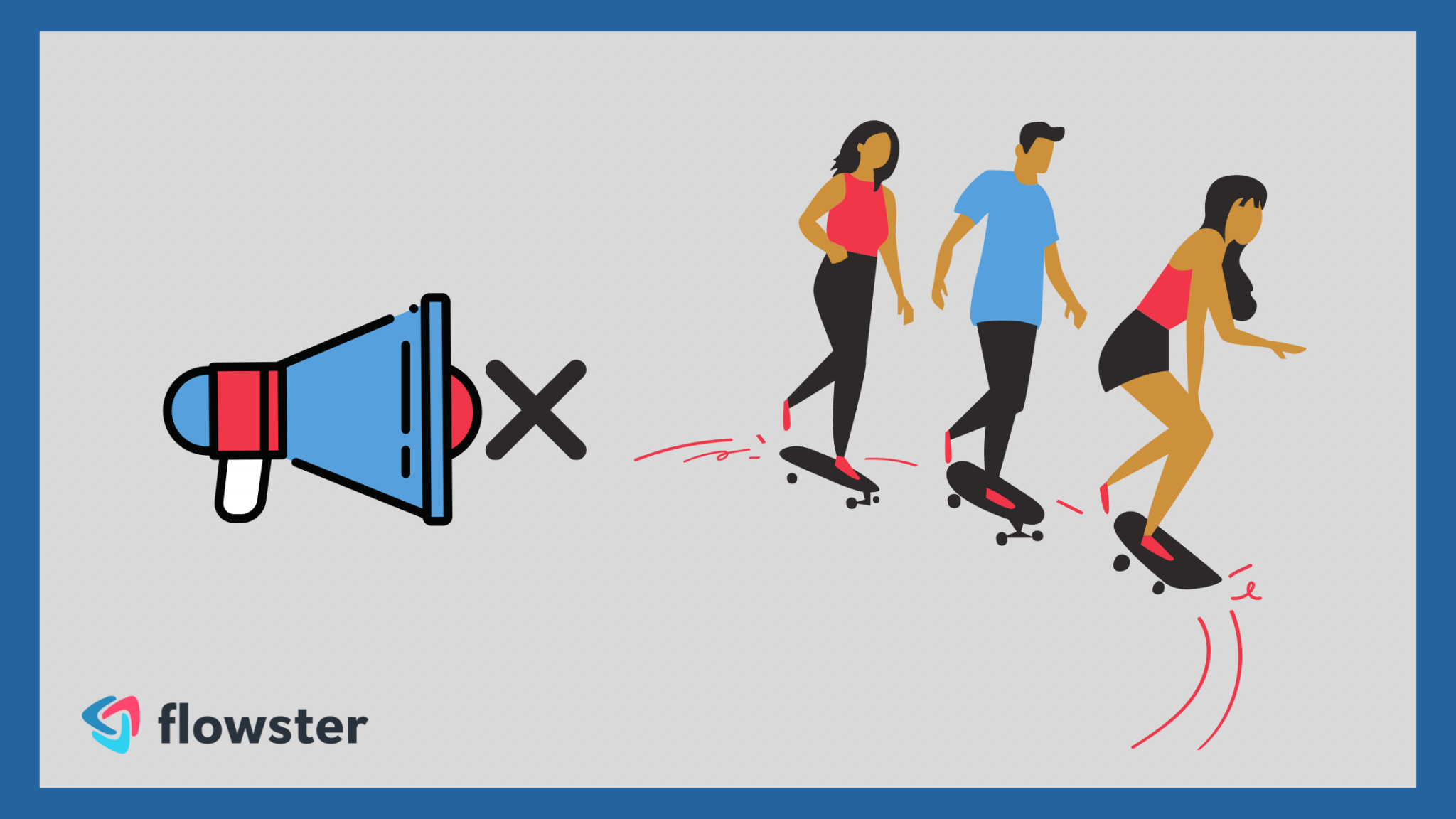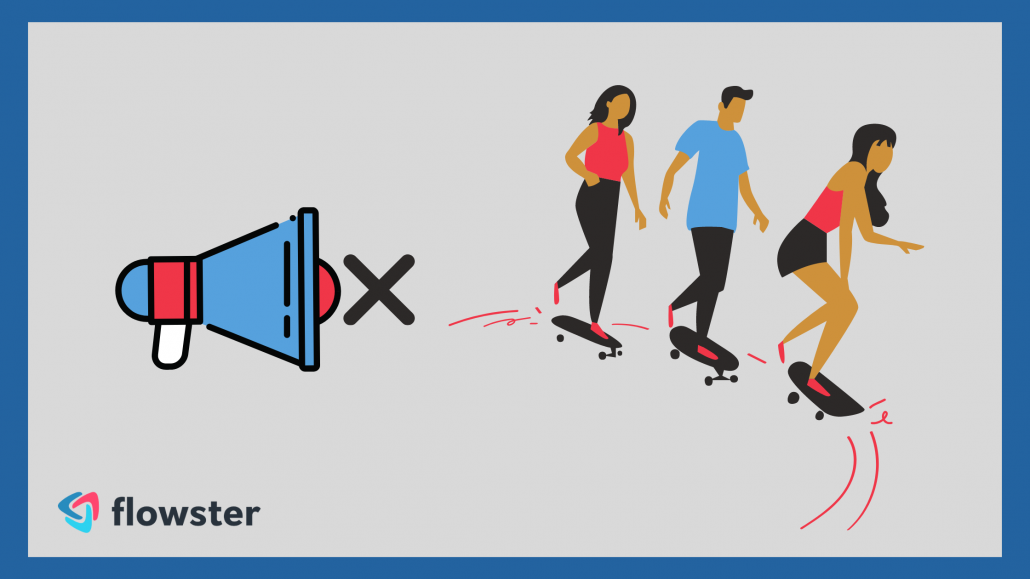 Creation of an eBook Uses Resources
The time, energy, and cost of producing an eBook may also limit its value. The average eBook lead magnet contains between 5000 and 10,000 words. Creating the content in-house takes time away from other tasks. Outsourcing saves internal resources but costs money.
About 27.7% of marketers use eBooks as lead magnets. If no one reads your eBook, the resources you used to create the eBook get wasted.
Limited Feedback From Users
PDF lead generation magnets also offer less relationship-building potential compared to other methods. You cannot receive immediate feedback from users.
Without feedback, you can't tailor future experiences for your subscribers. This limits the opportunity for personalization.
PDFs Are Not 100% Accessible
PDFs are also less accessible than web-based content or lead magnets. While almost every computer and mobile device has a built-in PDF viewer, not everyone is familiar with the technology.
If viewing the eBook involves any extra steps beyond clicking a button on a web interface, some people may fail to load – let alone read – your content.
Lower Conversion Rates
The disadvantages discussed above serve to lower the conversion rates for eBook lead magnets. You may get a few hundred signups with a free eBook offer, but only a handful of your new subscribers may show interest in your offerings.
If you're not happy with your conversion rates from eBooks, it's time to try other list building tools. Instead of a PDF, try using a checklist.
Why Should You Use a Checklist as a Lead Magnet?
A checklist lead magnet contains a series of actionable steps or a list of required resources for accomplishing a task. Basically, a checklist helps people get things done. It also addresses many of the disadvantages of using an eBook lead magnet.
Unlike an eBook, a checklist is interactive, engaging, and requires fewer resources. It's also more accessible and likely to result in much higher conversion rates.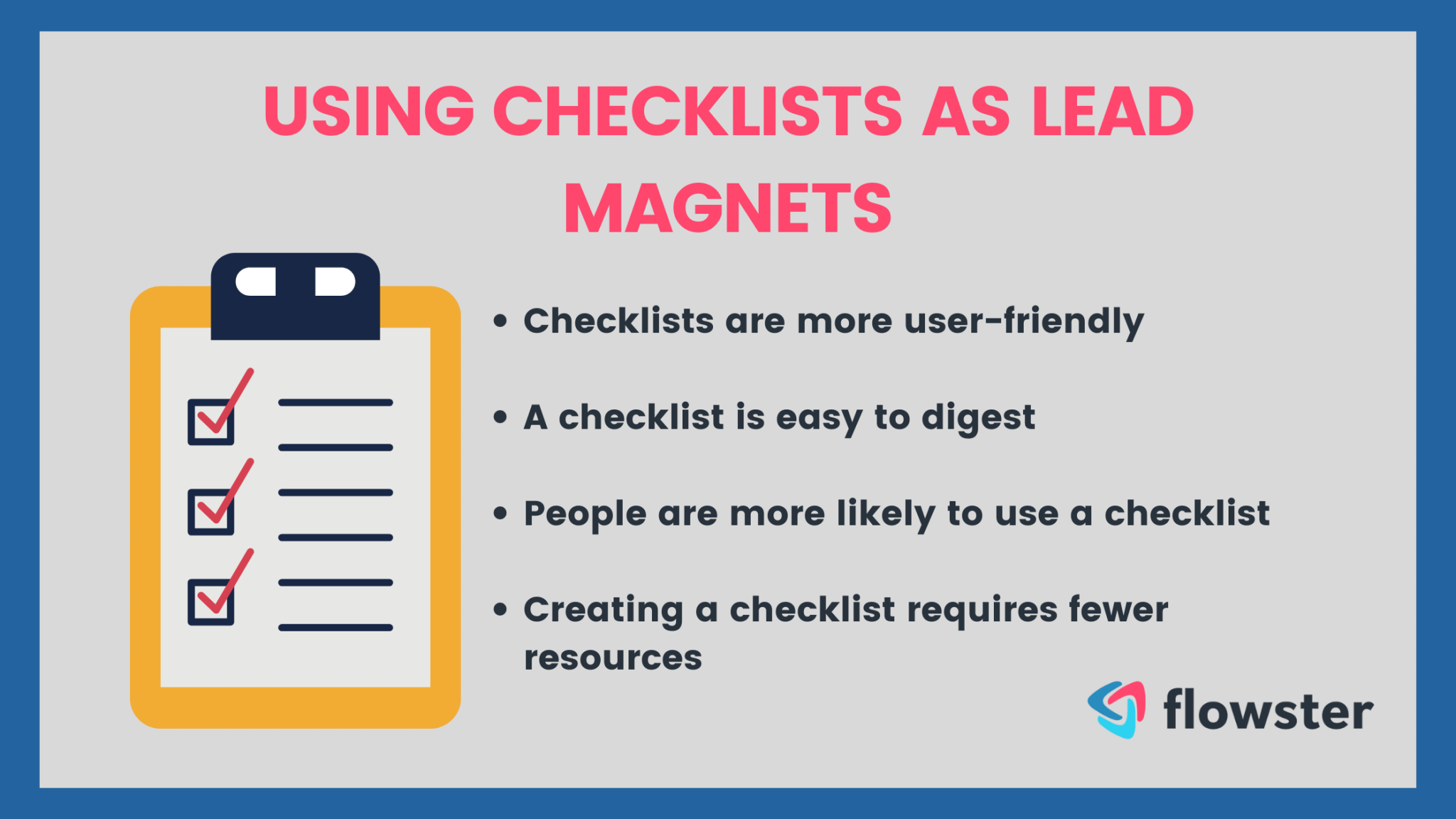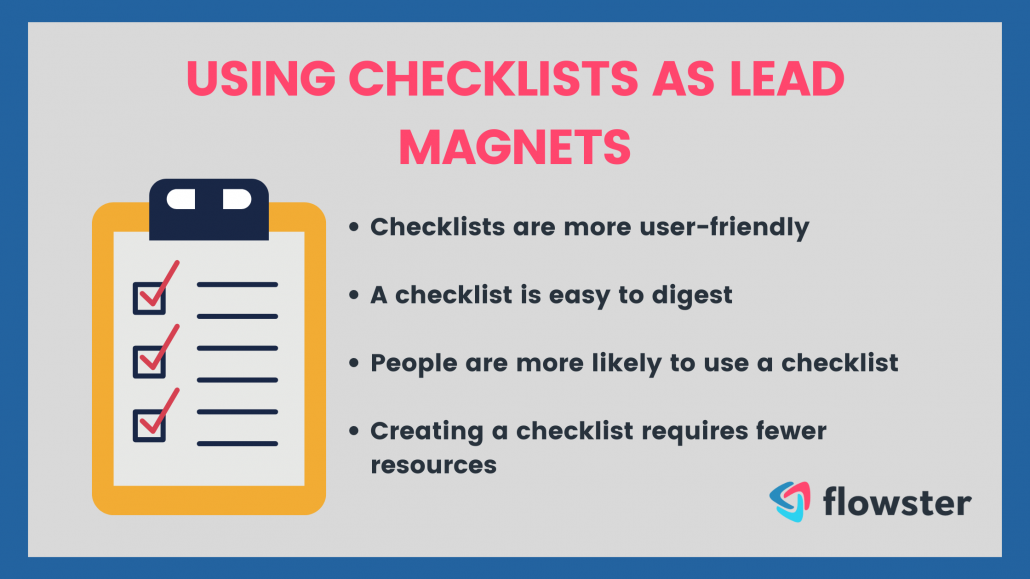 Checklists Are User-Friendly
A checklist is incredibly user-friendly. Everyone knows how a checklist works. You start at the top and go through each item in the list to complete a task or review a situation.
Most checklists are broken down into simple numbered or ordered lists. Instead of dealing with long paragraphs and pages of text, people can easily follow a checklist.
Checklists Are Easy to Digest
Checklists are easier to digest compared to other formats, such as PDFs. The average eBook contains 5000 to 10,000 words. At 250 words per page, an eBook may contain 20 to 40 pages.
People can quickly scan a checklist and go through it as they complete a task. They don't need to read 20 to 40 pages before acting on the information that you provide.
Creating a checklist also requires you to keep the information short and simple. Each item in the checklist should be clear, short, and actionable, which makes it easier for people to understand.
People Are More Likely to Use Checklists
Thanks to the previous two advantages, people are more likely to use your checklists. Getting people to use your lead magnet increases its effectiveness. It increases trust and strengthens the relationship.
Building a stronger connection with your sales leads is essential for boosting conversion rates. If you can create engaging, valuable checklists, you'll convert more of your subscribers into customers.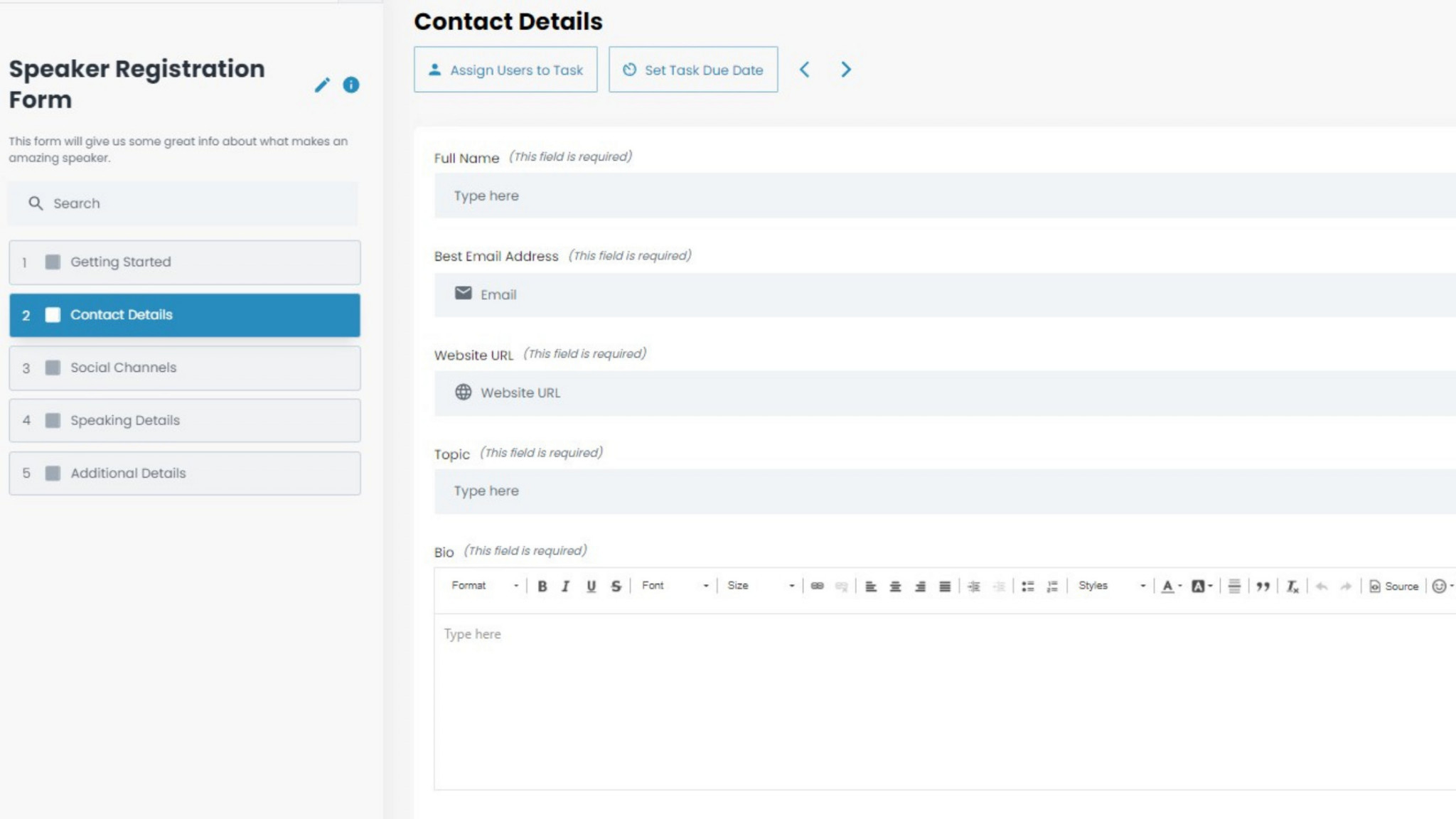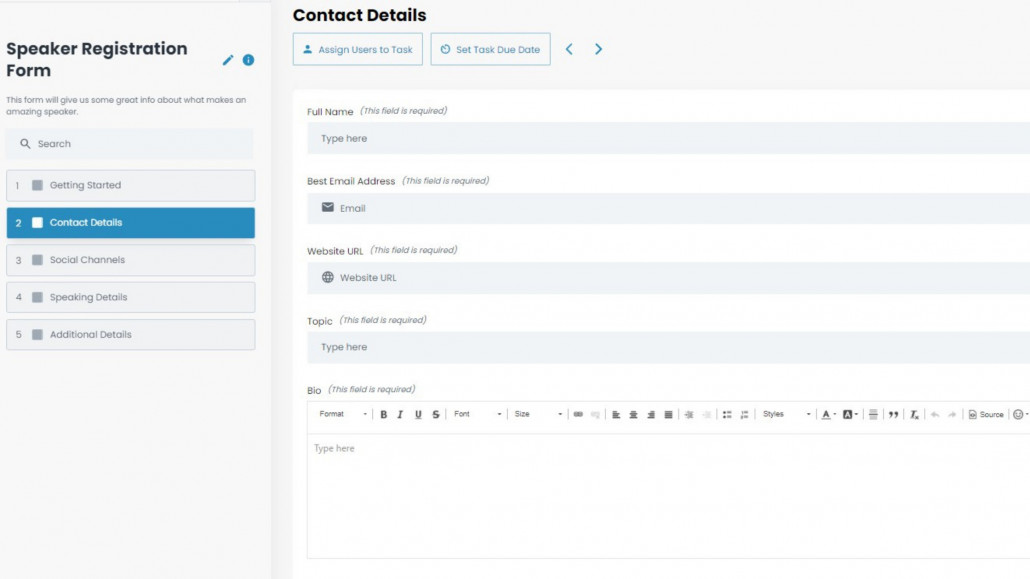 Creating a Checklist Requires Fewer Resources
Compared to an eBook or webinar, a checklist requires less time, energy, and money. As a checklist requires less effort, it instantly increases your potential return.
If you're a small business or budding entrepreneur, you may not have the budget to produce a detailed eBook. Anyone can create a checklist. However, creating an effective checklist requires planning and the right platform.
For example, when you create a checklist in Flowster, when your leads click the URL their own personalized checklist will be executed.
How to Use a Checklist as a Lead Magnet
Here are a few email list growth hacks to help you get more out of your checklists:
Set your goals
Choose a topic
Research keywords
Select a platform
Set Goals for Your Email List Building Campaign
Before creating a checklist, you should decide what you hope to get out of it. Set goals that you can compare the success of your marketing efforts against. Analyzing your success allows you to tweak your efforts with each new campaign to produce better results.
Choose a Topic for Your Checklist Lead Magnet
Take the time to choose the right topic for your checklist lead magnet. Decide what task or challenge you want to help your subscribers with.
The topic should contain some type of connection to the product or service that you want to promote. It should also offer real value to your potential customers.
Keyword List Building for Targeted List Growth
Building a keyword list allows you to target specific demographics. You can use keywords to attract the right customers, which helps boost conversion rates. Use relevant keywords throughout the title and marketing content for promoting your checklist. Your landing pages, PPC ads, social media ads, and other marketing efforts should incorporate the keywords.
To find the right keywords, think like a customer. Select specific keywords based on how your intended customer would search for your products or services.
Select the Best Platform for Delivering Your Checklist
Checklists can be shared online or made available for download. Common delivery methods for checklist lead magnets include:
Let's compare the features.
Google Sheets
Google Sheets is often used to share spreadsheets. Almost everyone can access Google Sheets, making it a useful platform for sharing content. However, without complex extensions and templates, Google Sheets offers limited features.
Google Sheets is suitable for a simple checklist, but it's not very attractive or user-friendly. Using a free platform such as Google Sheets may also fail to impress potential sales leads.
Downloadable PDF
A downloadable PDF is another method for delivering a checklist. A PDF is easy to create, but it suffers from the same disadvantages that you get with an eBook.
Not everyone wants to view a PDF. While most tablets and phones can view PDFs, not all devices have built-in features for editing PDFs. These issues limit the effectiveness of a PDF checklist.
Flowster
Flowster stands out compared to other list building tools due to its versatility. It's an efficient platform for quickly generating workflows and standard operating procedures (SOPs). You can also use it to share your checklists.
Flowster also has a feature that allows you to share workflows with people who don't have a Flowster account, such as new email list subscribers. After signing up to your email list, you can send subscribers a link to the checklist. When they click the link, they'll be directed to their own copy of the checklist that they can work through.
As Flowster is built to manage workflows, it offers the flexibility to support any type of checklist. From a simple list of tasks to a branching checklist with multiple variables, Flowster can handle it all.
Conclusion
The bottom line is that email lists are invaluable for lead generation. They're a cost-effective way to market to those who are interested in a product, service, or brand. Building an email list works best when you offer some sort of lead magnet.
You also need to continue to attract new subscribers to your email list, as some of your subscribers eventually switch email addresses or lose interest.
Common types of lead magnets include eBooks, webinars, and checklists. Checklists tend to require less work while offering higher conversion rates. A checklist is more user-friendly and engaging, helping to drive conversion rates.
Want Help with Your Checklist for a Lead Magnet?
Checklists are an inexpensive choice to increase leads and create a cycle of engagement with your customers. For more information on checklists, check out Flowster.app.