So you've set up your Facebook Ads Manager account and you're eager to publish your first ad campaign. (Don't have it set up yet? For an easy step by step walkthrough click the button below.)
You've pictured in your mind how your ad would look, and what your ad copy would say, but you're not quite sure how to piece everything together.
Do you need a Facebook banner maker? How will you come up with your Facebook ads logo?
You do a Google search for the best tools to help you design stand-out Facebook ads for your business, but the results are a bit overwhelming. Don't worry – we've summarized them all for you!
Here are the best Facebook ad creator tools reviewed: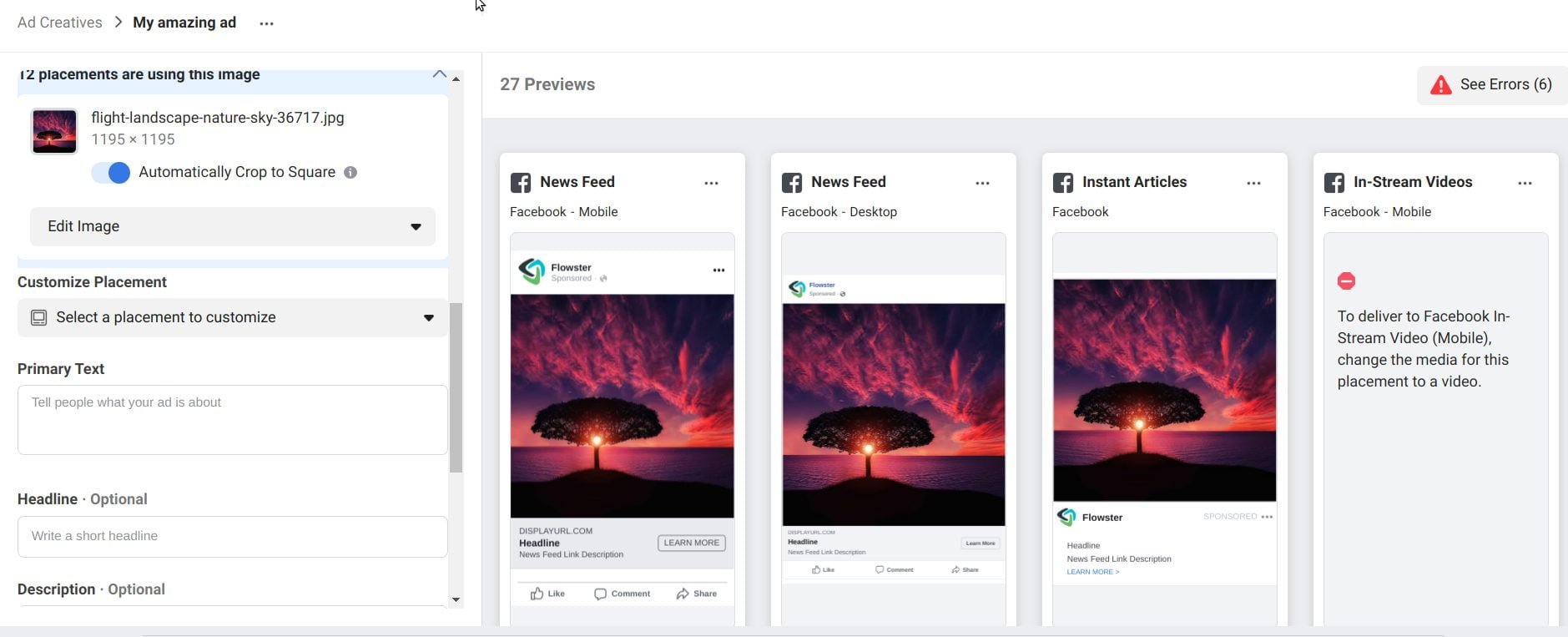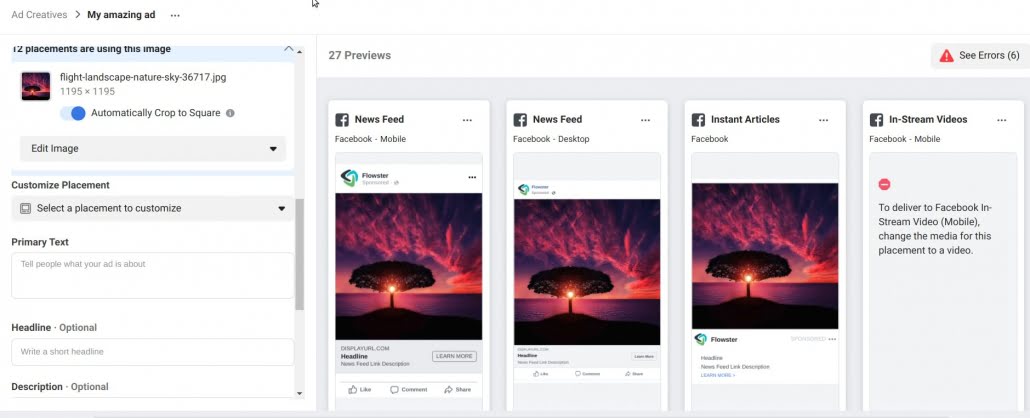 To design Facebook ads using Facebook's own tool, you'll need to have a Facebook page. You can use your own images, upload a video, or create a slideshow with up to 10 images. The images can be from your Facebook page or Instagram account.
You can also upload images or externally-designed pictures or video ads that were created from the other design tools mentioned below.
If you are looking for an easy way to design your images, we recommend you check out Canva's free Facebook banner maker.
If you'd like, you can also customize your ad to be shown only on the desktop news feed or on the mobile news feed.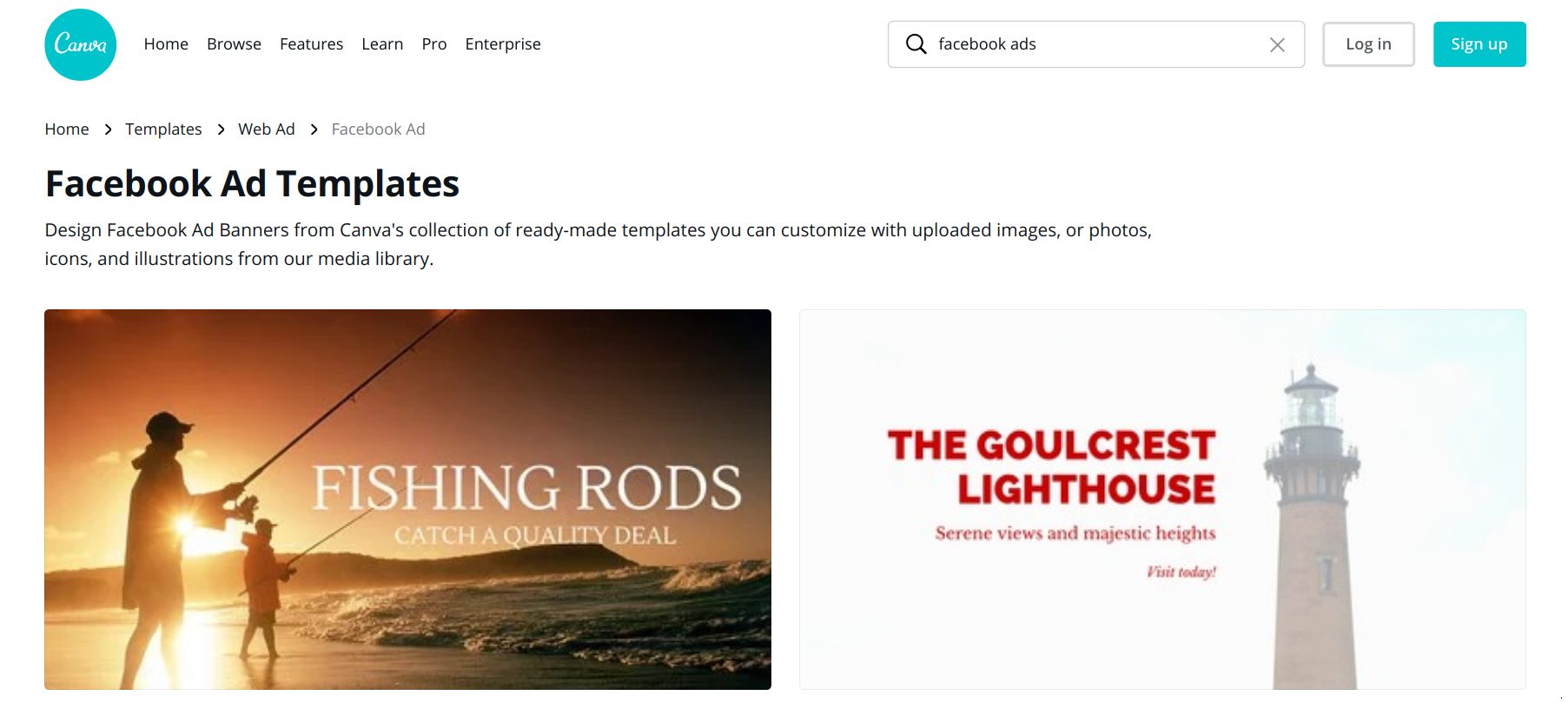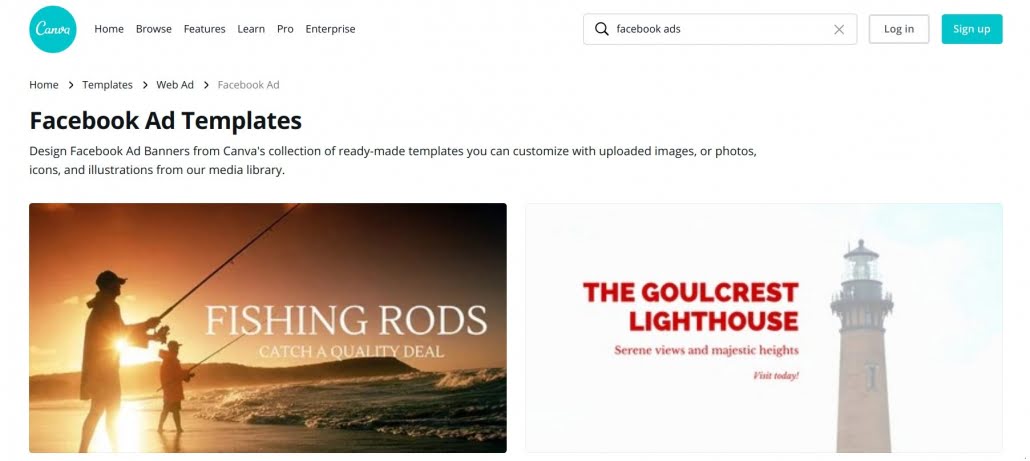 Canva is a very popular tool for creating Facebook ads. It's one of the easiest ad maker tools to use. It has plenty of design templates to choose from, so you don't need to start from a blank canvas (pun intended!).
The images you create can even be uploaded to various social media platforms in different formats such as a banner, a logo, a business card, and many more. It also provides you with a Facebook ad format in various sizes and purposes.
Canva also has stock photos and wonderful typography choices for you to create stunning Facebook ads. Basic photo editing can also be done if you're not that savvy in using advanced photo editing software.
If you want to have a signature font style for your ad, Canva even has some paid premium features, but they're worth the price.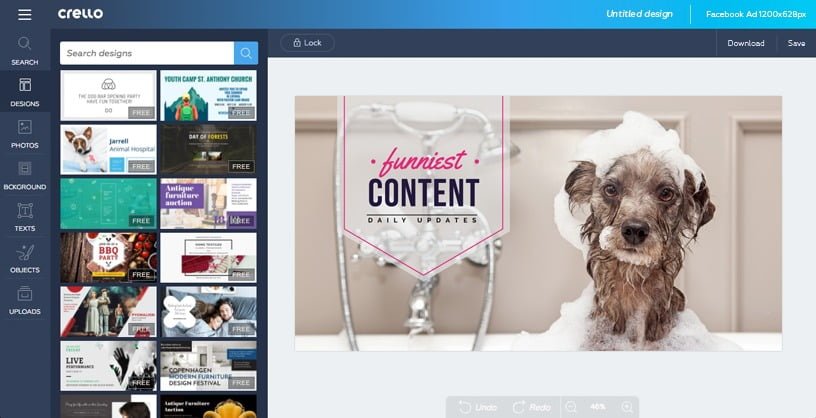 Crello understands the importance of having great visual content in Facebook advertising. It has a similar interface as Canva, however, what makes it different is that it has hundreds of Facebook ad templates tailored to the requirements of Facebook ad formats, so you can hit the ground running.
It also has paid premium features, but with 60 million available images to choose from, you can save that money and still create Facebook ads that look like they're made by a pro.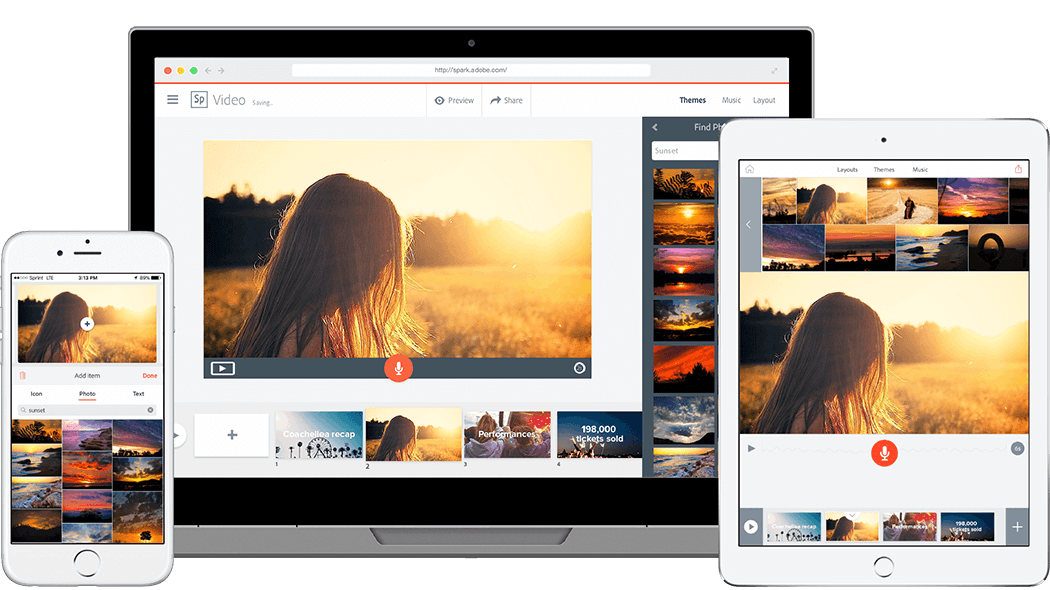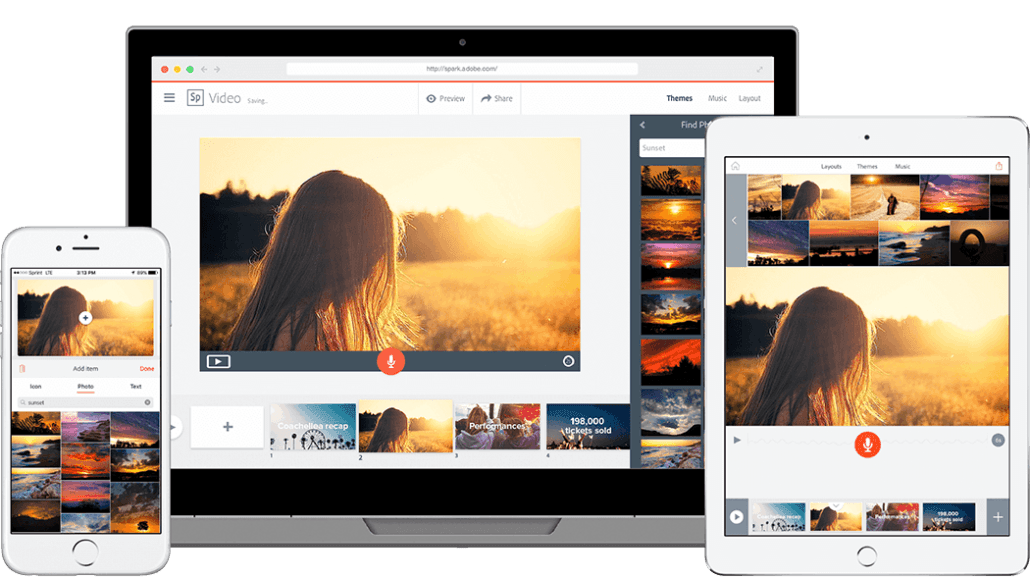 The first thing that comes to mind when we hear the word "Adobe" is often ease of use. So you're probably not surprised to hear that Adobe Spark is easy to use!
One feature that sets it apart from the competition is its video maker that allows you to create super engaging content for your target audience. It also has many video templates to choose from and even lets you record your own narration. Pretty cool, right?
Once you're done crafting your content, you can even download the video and upload it as a Facebook post on your page!


Figma has a pretty straightforward take on your Facebook ad design needs. Its platform makes it a breeze to start creating  Facebook ads from the provided templates.
You don't need to install anything as it's a web application that's accessible from any browser and any device.
Figma lets you create carousel ads for your small business which can be effective in promoting your catalog of products.
Its user interface is similar to Adobe Photoshop, but don't get overwhelmed so quickly. One thing I love about Figma is its "Auto Layout" in which buttons automatically resize with their contents and lists rearrange themselves when items are moved around. This makes it so intuitive to use.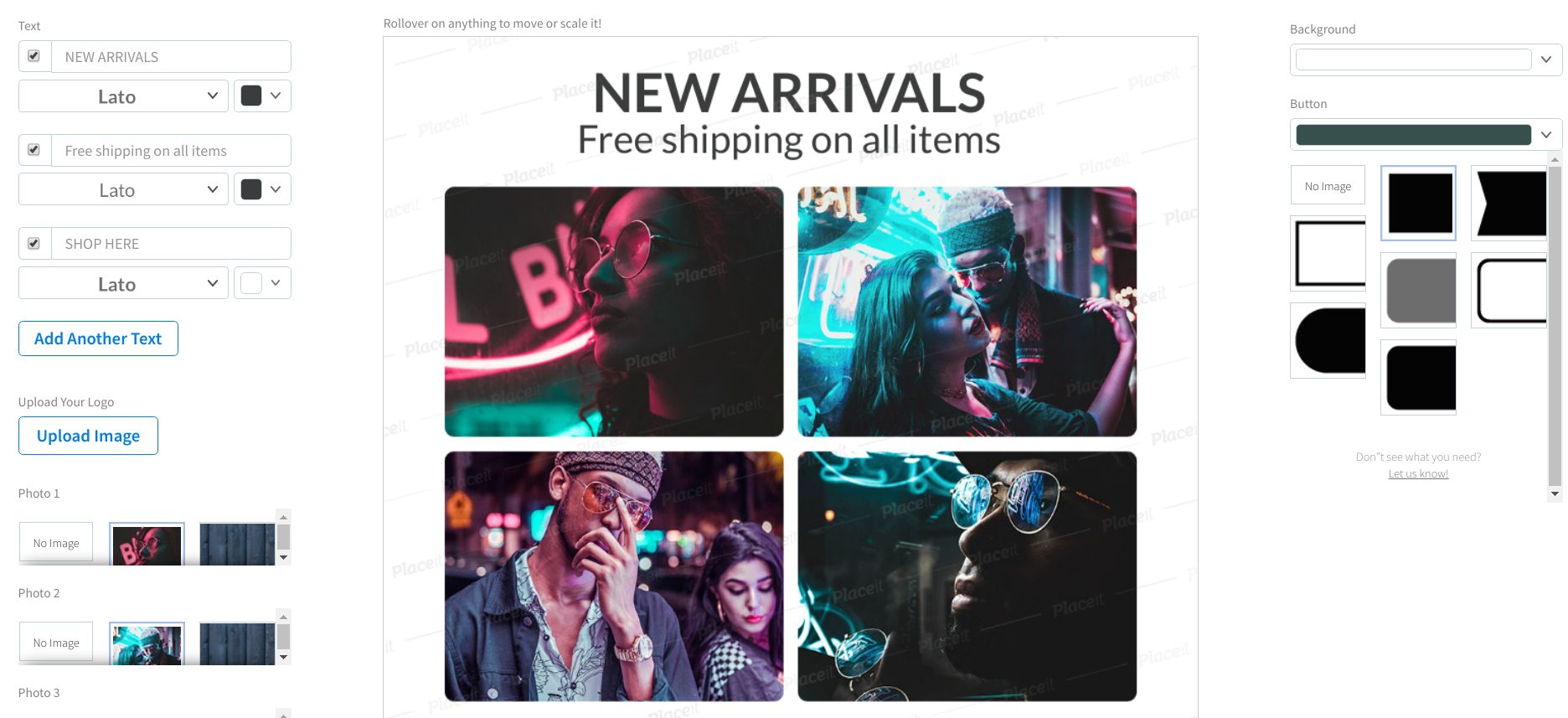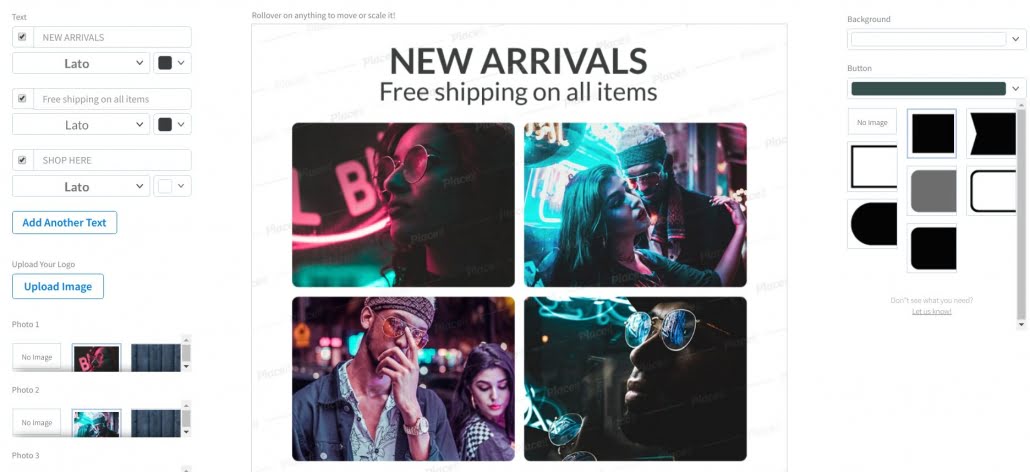 PlaceIt offers design templates when you purchase a subscription. They offer a wide array of typography styles and design options. If you're planning on expanding your Facebook ad design to other promotional items like apparel or podcast covers, you can also find templates for those purposes.
Placeit also offers video templates that you can use for product demos, Instagram, and more. This makes it a good choice if you're heavy into brand awareness on various platforms.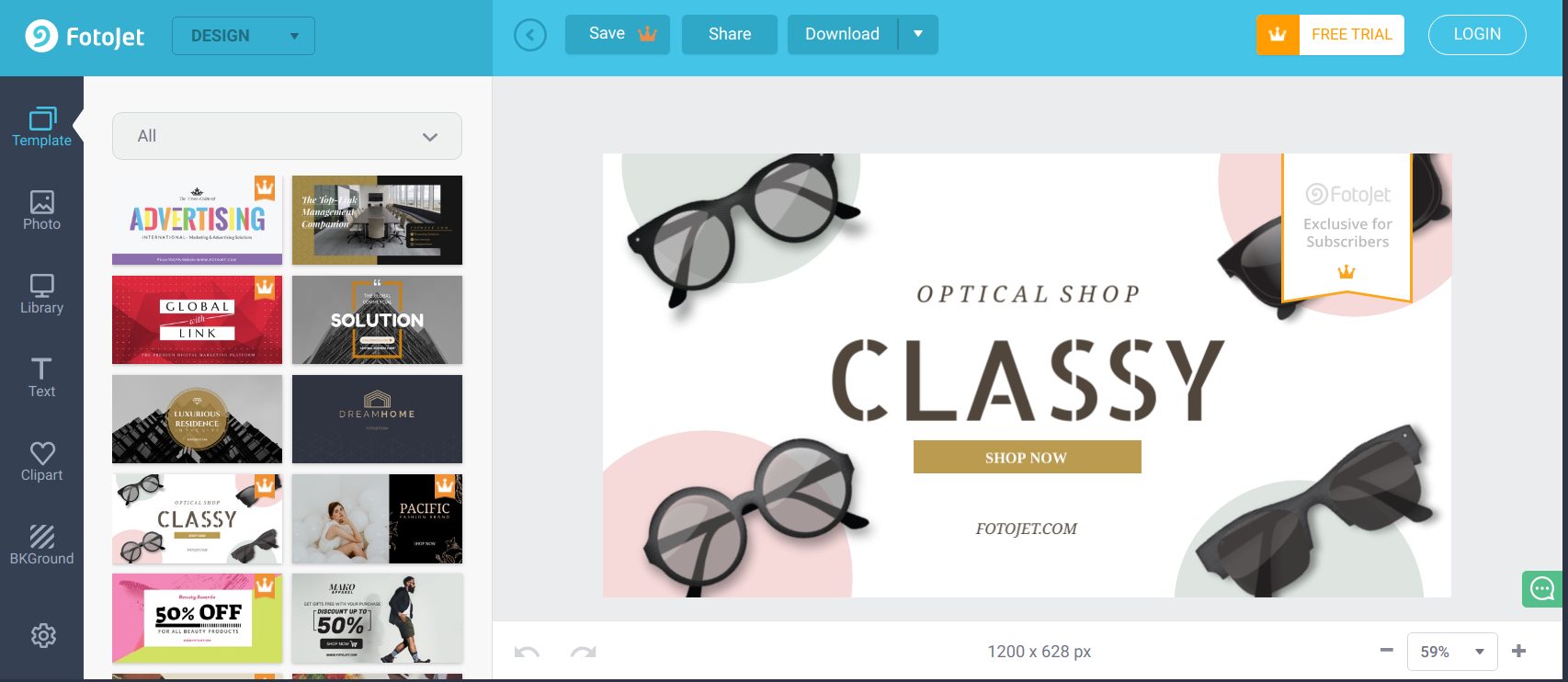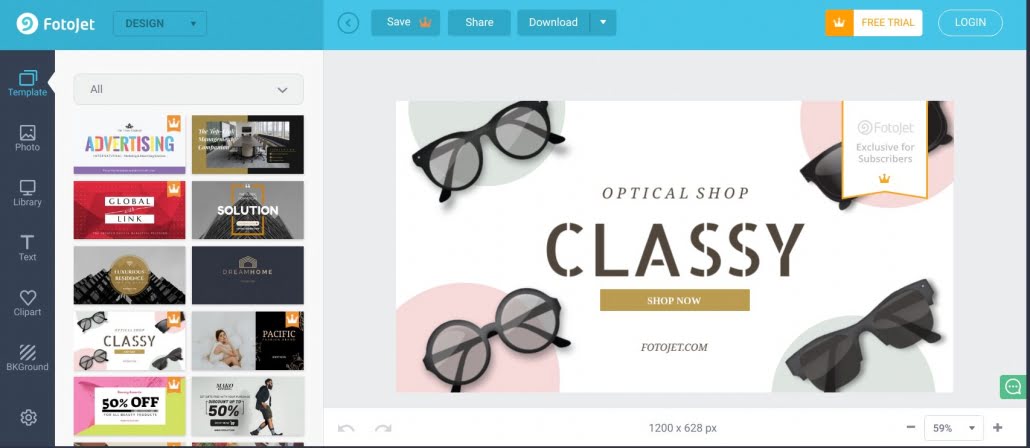 FotoJet promises to let your Facebook ads stand out from the rest by letting you create your own informational and creative ad formats and ad copy.
It offers a photo collage format that you can use to pair with eye-catching typography to create a fantastic Facebook ad that will be sure to catch the attention of Facebook users browsing your page.
It also has a photo editing option to give your ads that professionally-made vibe, even if it's your first time creating an advert. Don't worry, no one will be able to tell!
Which one do you prefer?
You may even prefer more than one tool from this list. They each have certain advantages and use cases where they really shine. Of course, you should play around and see which one really captures what you want your Facebook ad to have.
However, I recommend that you consider three important factors in picking the right tool:
ease of use
availability of design elements
the cost
Now that you have this list to jumpstart your ad creation, get started bringing your social media marketing ads to life. Before you know it, you'll be reaching new potential customers and growing your business.
What about other aspects of the Facebook ad process? Here's a free Standard Operating Procedure (SOP) that will guide you through everything from creating a new Facebook Business Manager account, to developing powerful ad creatives: