Flowster's Three Year Vision
The due date for this 3 year vision is September 30th, 2022
Our Company
Here at Flowster, we are looking to build something very special and we are going to great lengths to make our vision a reality.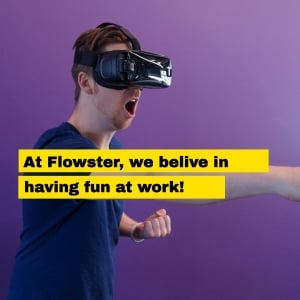 Our core values include; fun, integrity, and learning…because we believe that these values will play a pivotal role in the employees we attract and the culture that we create.
The type of person that wants to join our team is someone who places a huge value on their work/life balance. They have families, friends, and hobbies and want to work at a place that understands that it is just as important to devote time to non-working activities – as it is to spending time at work.
Life is too short to be all work, and no play!
Thanks to our culture, flextime, and many perks, our base salaries (fixed overhead) are towards the lower ends of industry norms BUT, thanks to our financial transparency and profit sharing programs, our employee's total compensation can easily rank in the top end of our industry when we are firing on all cylinders.
When it comes to recruiting, we are always focused on hiring the very best people for the job; even if they don't live in our town. As a result, a significant portion of our employees work remotely – which further contributes to their job satisfaction, as well as our ability to attract top talent without having to pay top dollar salaries.
For the next three years, we have chosen a cap of 50 employees as we are focused on profitability vs "growth at all costs".
And finally, we believe in giving back to our communities and the planet, and want our employees to have more reasons to be motivated (beyond financial rewards), and for that reason, we have decided to contribute 5% of our pre-tax profits to charity.
Our Product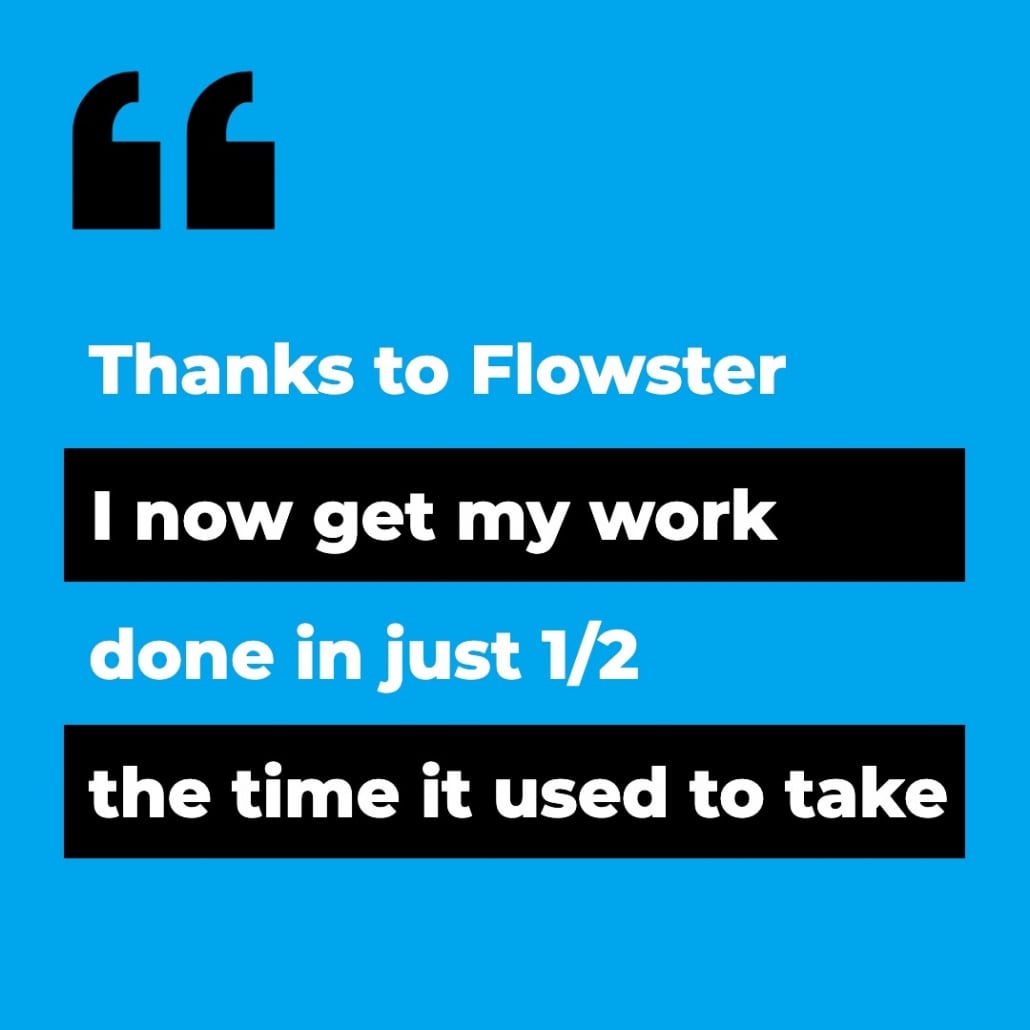 The promise of our software product is simple: Flowster users can accomplish their work in 1/2 the time (or at 1/2 the cost) that it would take if they weren't using our software.
To support our claim, we have a tracking system in place that allow our users to measure the productivity of their teams.
To ensure that new customers are able to onboard and start to see benefits as quickly as possible, we have created the Internet's largest SOP marketplace where companies can come to access a wide variety of pre-made SOP templates, and then, thanks to our Zapier integration, users can easily integrate their Flowster workflows with virtually any other business application they use.
Thanks to this marketplace and our content partnership program, we have signed multiple six-figure contracts with larger corporate customers and our success with these customers is helping us to attract even more.
Our Marketing
We eat our own dog food, so we have SOPs for every single one of our repeatable marketing processes. Thanks to our focus on forming partnerships with influencers, content marketing & SEO, our site gets hundreds of thousands of visitors a month, and this results in thousands of leads and hundreds of new paid users each month.
Our SaaS-Flow podcast, our YouTube channel, and our blog have all developed a large following, and are collectively responsible for our site seeing an ever-increasing flow of traffic and leads; measuring in the hundreds of thousands of visitors each month.
While are competitors are spending millions on advertising, by focusing on specific niches, creating pre-made content for these niches, and having a relentless focus on the customer experience, we have succeeded into turning our customer base into an army of advocates for our product.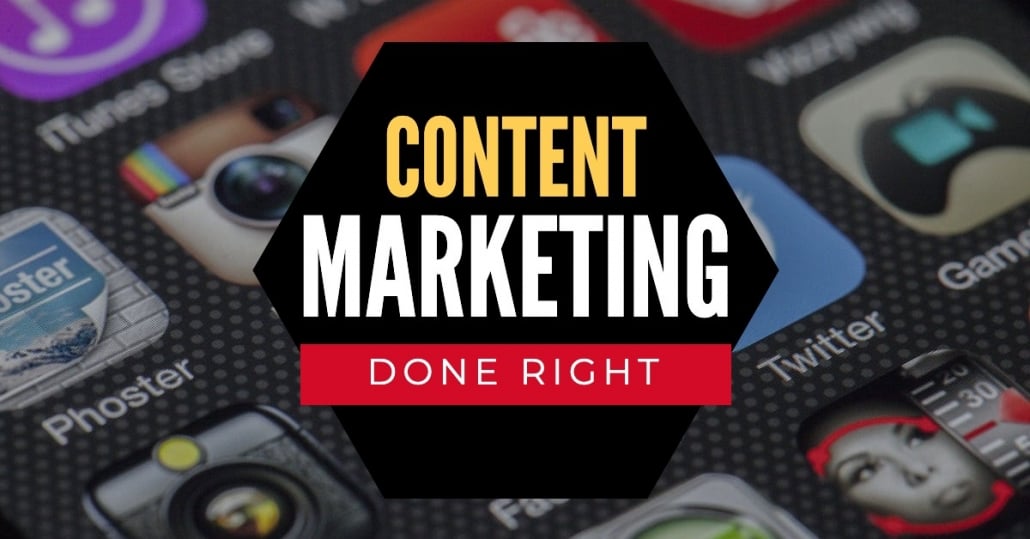 This army, combined with our content partnership program and PR efforts has allowed us to significantly scale our customer count without having to spend a fortune on advertising – which in turn, directly impacts our bottom line and ability to continue to invest in marketing without relying on yet another round of investment.
Thanks to our focus on SEO and content marketing, we own the SERPs for the bottom of funnel keywords that our customers are using when they are ready to make a purchase decision.
Thanks to the benefits of our product and our customer successes, we regularly publish customer success stories that, collectively, make it clear to prospective customers (and the media) that we are actually making good on our "1/2 the time" promise of our brand.
Producing valuable content is very much a part of our culture and everyone on our team plays a role in the creation (and updates) of our cornerstone content.
Partnership Program
Thanks to our ever-increasing website traffic, recruiting influencers and software companies into our content partnership program has continued to get easier.
Once content partners realize that creating SOPs for our marketplace helps them to attract & retain more customers, as well as generate a new stream of revenue, they are quick to sign on and start cranking out content.
As a result of the increased number of partners, our access to potential customers continues to expand and our cost of customer acquisition is far lower than our competitors.
The revenue generated from this partnership program is one of the reasons that we have been able to avoid the need for taking in outside investment to fund the growth of the company.
Engineering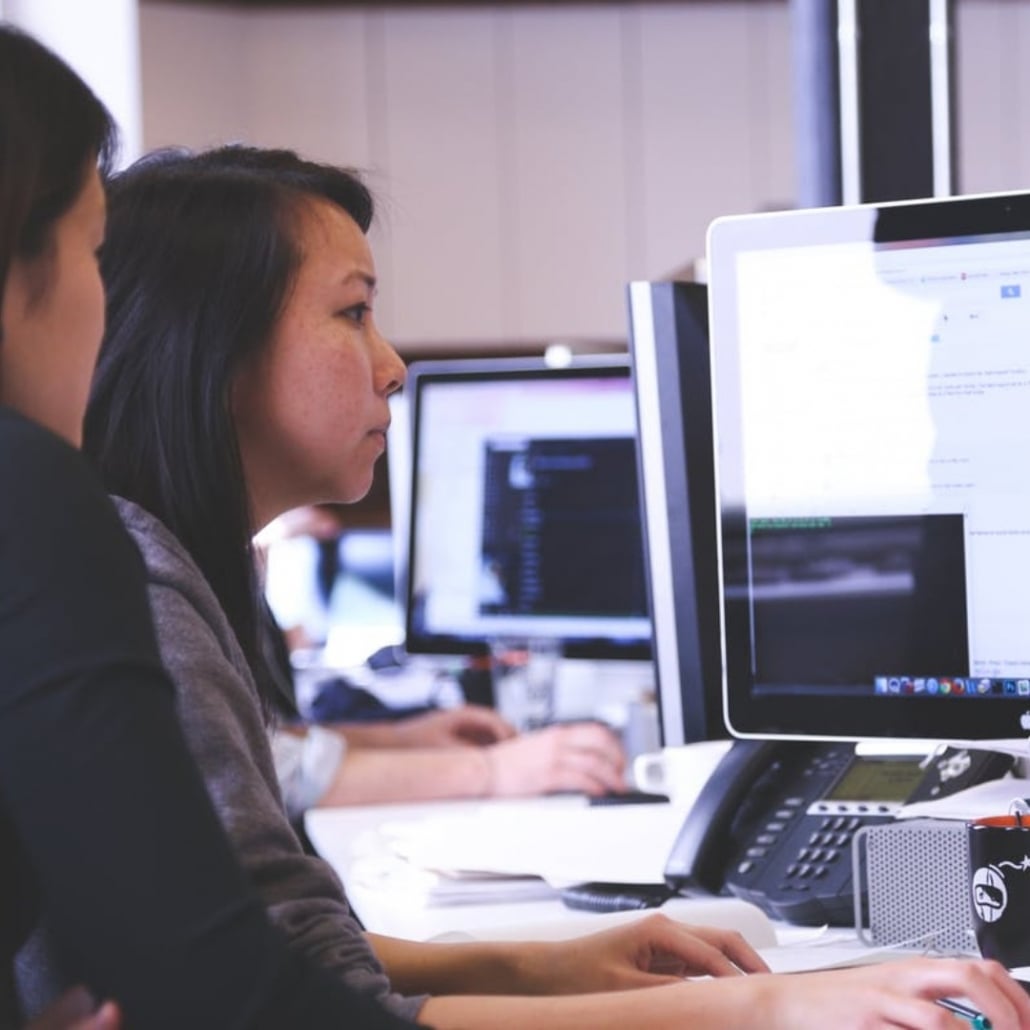 Our team of developers are very passionate about their technology and are focused on creating the very best product in the marketplace.
Our culture, transparency, and profit sharing plans ensure that we attract only the best and brightest engineers and they believe that SOPs that create only incremental productivity gains don't cut it. They are only interested in having a software platform that can deliver on our brand promise of "½ the time".
For the niches that we serve, we have created a portfolio of Zapier templates to ensure the least amount of friction for customers wanting to do integrations.
Sales Team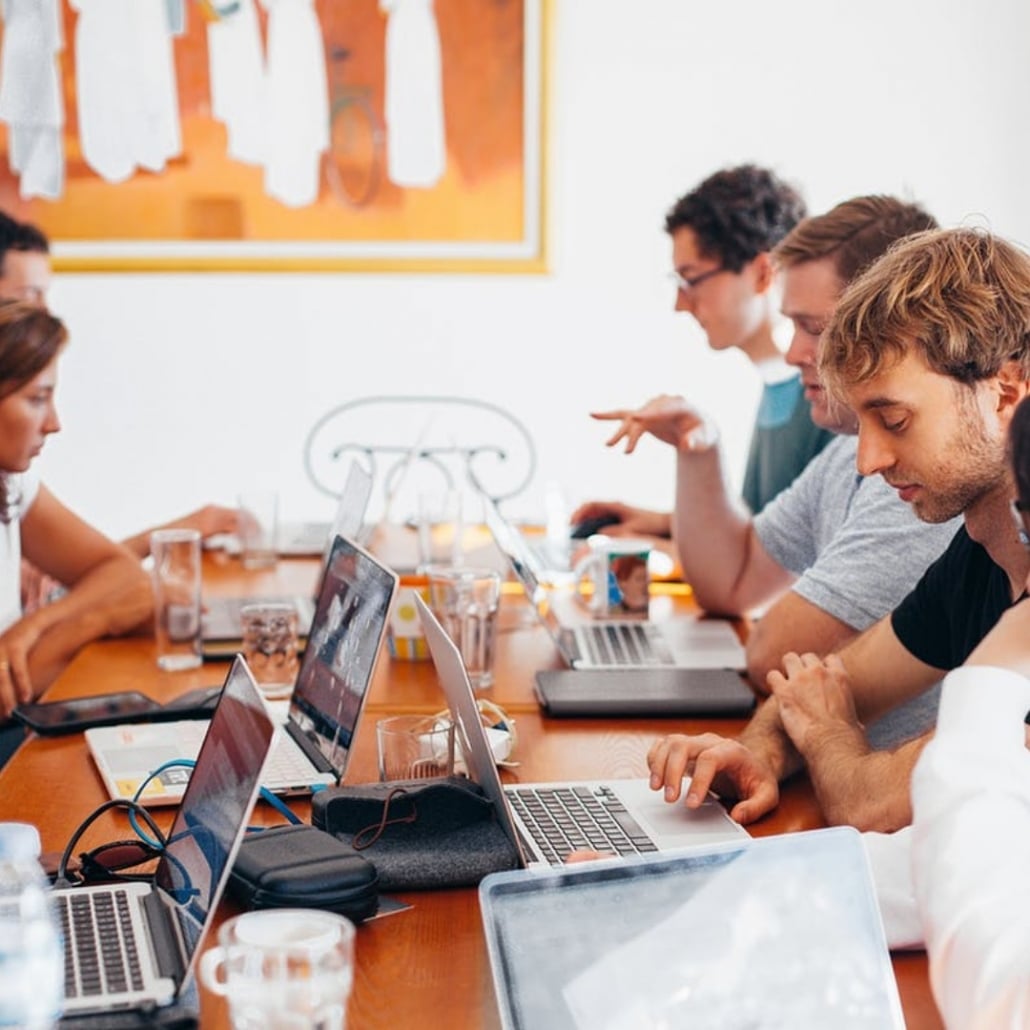 Our team of sales professionals is tasked with landing new corporate accounts in the niches that we target.
Salaries are just high enough to cover their  basic living expenses so they never have to be desperate to close a deal and make promises they shouldn't. 
Thanks to the design of their compensation plans, top performers earn an income that ranks in the top 10% of our industry.
To attract & retain our salespeople, we have developed very effective recruiting & training programs. This results in us only hiring people who have already proven they have the skills, aptitude, and experience needed to succeed.
Our sales process is well defined, relies heavily on LinkedIn, webinars and software demos.
Customer Success
Our customer success team is staff by people who thrive on helping our customers to succeed and they work closely with our engineering team to consistently improve our product to:
make good on our brand promise
minimize support tickets
Our onboarding process is well thought out and ensures that new customers are brought onto the platform in the most efficient way possible.
To ensure we make good on this promise, we have also developed a highly informative dashboard that keeps our customer support team abreast of any bottlenecks that may exist.