Ever found yourself lost in the whirlwind of daily tasks and plans? We've got just the magic wand for you: Our free SOP templates for business strategies! 
Don't worry, we're not diving into some labyrinthine corporate lingo here. We're talking about simple guides that can turbocharge your business growth. Let's unravel the mystery together!
What are SOPs for Business, and Why Do You Need Them?
Alright, let's start with the basics. Imagine standard operating procedures (SOPs) as your trusty GPS, guiding your business through the bustling streets of efficiency. 
These nifty tools aren't just for mega-corporations with skyscrapers; they're for businesses of all sizes, including yours!
SOPs are like the secret recipe your grandma keeps under lock and key—they detail how things should be done to complete tasks and get that perfect outcome every single time. 
In the business world, that means improved efficiency, smoother internal processes, and a serious boost in productivity.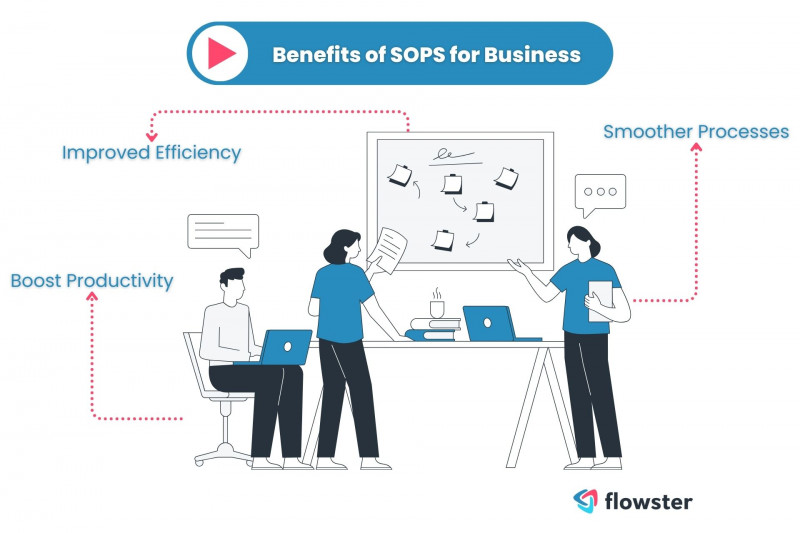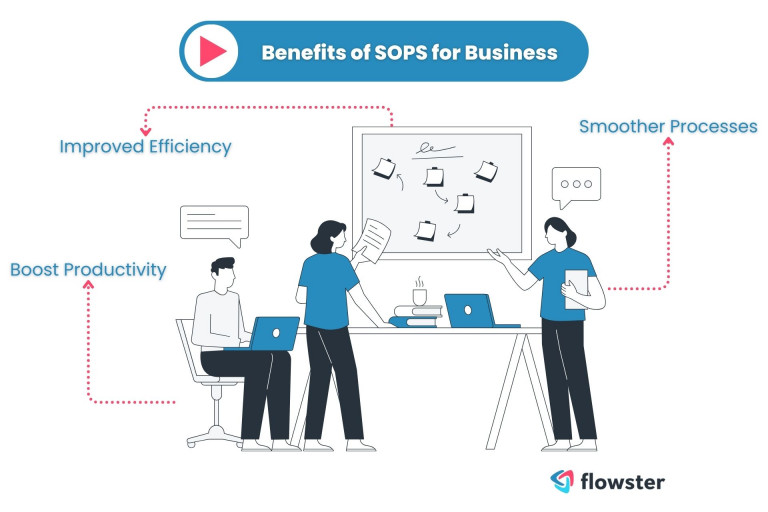 What's the Scoop on Using SOPs for Business Processes?
Well, here's the deal: Whether you're planning your next quarter's conquest or just trying to manage your daily tasks like a champ, SOPs are your go-to buddies. 
We're talking about having a rock-solid standard operating procedure for that big quarterly leap and mastering the art of tackling everyday tasks like a true business ninja.
So, stick around, because in this article, we're handing out some golden nuggets—free standard operating procedure templates for your quarterly planning and daily task management needs. 
But wait! There is more! Free template for making an effective Standard Operating Procedure (SOP) to help you get started. Ready to unlock the magic? Let's roll!
Quarterly Planning SOP Template: Your Roadmap to Conquest
Picture this: You're on a cross-country road trip. Would you just wing it or plot your route? 
Exactly! Quarterly planning is like charting your business course—setting goals, pinpointing objectives, and crafting strategies that are like pit stops on your way to success.
Our standard operating procedure template has got your back. It breaks down the whole process into bite-sized chunks:
Setting Goals

: Imagine you're a superhero setting off to save the world. What's your mission? Define those goals like they're your superpowers.

Identifying Objectives

: These are like your sidekicks. They help you reach your main goal. Think of them as milestones on your journey.

Developing Strategies

: Time to plan your moves. What's your super strategy to conquer challenges and claim victory?
To get a free copy of this standard operating procedure template, just click the button below that says "Complete Task."
Customize Your SOP Templates: Unleash the Power of Flowster's AI
Alright, business moguls, let's talk about putting the cherry on top of your SOP document sundae—customization. 
We all know that one-size-fits-all rarely fits anyone perfectly. That's why we're thrilled to introduce you to a game-changer: Flowster's AI feature.
Imagine having a virtual assistant that not only understands your business but also knows how to tweak those SOP templates to match your business vibes. 
Flowster's AI is like a business genie; it takes your unique needs and preferences and weaves them seamlessly into your SOPs.
Say goodbye to the days of painstakingly adjusting standard operating procedure format (SOP format). 
With Flowster's AI, you'll have your customized SOP templates faster than you can say, "Streamlined efficiency!" It's like having a strategist and a productivity expert all rolled into one.
So, whether your business oozes minimalist charm or rocks a vibrant, energetic vibe, Flowster's AI ensures that your SOPs don't just work; they resonate with your business's spirit.
Now that's what we call a customization journey made easy. Go ahead, give it a whirl, and watch your SOPs transform into tailored masterpieces that reflect your business's true essence. 
It's time to let Flowster's AI sprinkle some magic on those templates!
Transform Your Business Processes with Flowster's AI-Driven Automation
You can streamline your business process and complete more tasks with the sophisticated app Flowster, which uses AI technology. Experience the future of workflow management with Flowster's free 7-day trial. Start optimizing your business processes today!
Daily Routine Task Management SOP Template: Your Ninja Guide
Ever feel like there's a tornado of tasks spinning around you? That's where our Daily Routine Task Management SOP comes in—your trusty ninja guide to tackle the chaos:
Setting Priorities:

Think of your tasks as ingredients for a recipe. What's the most important spice that needs your attention right now?

Task Tracking:

Like a detective on a case, keep tabs on your tasks. Are they getting done? If not, what's the holdup?
Get your free copy of this template by clicking the "Complete Task" button below.
Time to Create Your SOP Templates for Business
And there you have it! SOPs aren't just fancy words; they're your tickets to smoother sailing in the unpredictable sea of business. Imagine your business as a well-oiled machine, churning out success with every turn.
So what's the next step? Easy-peasy. We're dishing out these awesome SOP templates for free! Download them, give 'em a spin, and watch the magic unfold in your business journey. 
And hey, don't keep this treasure trove to yourself. Share this article with your pals and watch them join the efficiency party!
Get ready to supercharge your strategies and become the business rockstar you were meant to be. Happy SOP-ing!
Use this template to get started on creating an effective Standard Operating Procedure (SOP) template. Click the "Complete Task" button below.
Having trouble writing standard operating procedures?
With Flowster, you can easily create standard operating procedures or workflow templates by leveraging the power of AI, or you can browse our library of pre-built templates in the Flowster Marketplace.
Do you want assistance? Use our "Done for You" services to have our quality and improvement professionals create custom workflows for you.