Standard Operating Procedures

for Digital Marketing
Here at Flowster, we're all about Standard Operating Procedures (SOPs).
If you're not familiar with the term "SOP", or their benefits, let's review it really quick:
Standard operating procedures are step-by-step instructions that describe how to perform a routine process. They should be brief, easy to understand and contain actionable steps that are simple follow.
Although there's many reasons why SOPs are important, let's look at a few of the main ones:
They make your business run more efficiently
When you create effective SOPs, you ensure that every business process is executed exactly the same way, every time, no matter which person is doing the work. Without SOPs, projects are left to chance and chaos reigns.
They minimize the impact of turnover
If the details of a proprietary process in your company all reside within one employee's head, that's a huge risk. By documenting this process in a SOP, you protect your business in the off-chance that this employee was to leave or retire.
They improve accountability
When you use Flowster to manage your business processes, you have transparency and an audit trail into everything that your employees work on. You can see exactly how long it took various tasks to be completed, who did the work, and even be automatically notified by email when it's done.
They enforce quality control
If your business has created a product or service that sells well and differentiates itself from your competitors, you'll want to maintain a high standard of quality. SOPs guide your employees and reduce the chance of errors or skipped steps that may impact the quality of your product. Standard operating procedures provide a blueprint for your staff that protects the integrity of whatever they're creating.
They improve teamwork
Collaboration with your team is vital. When following a Standard Operating Procedure (SOP) in Flowster, team members can easily assign each other tasks, give due dates, upload files, and add comments to the work they've done. This keeps everyone in the loop and your business running at peak efficiency.
Digital Marketing Standard Operating Procedures
The Flowster SOP Marketplace has many SOPs for various aspects of digital marketing. Whether you want to boost your SEO, increase your social media followers, or get more press coverage, you can likely find a standard operating procedure that'll help get you there.
Here's some of our popular, free SOPs for digital marketers: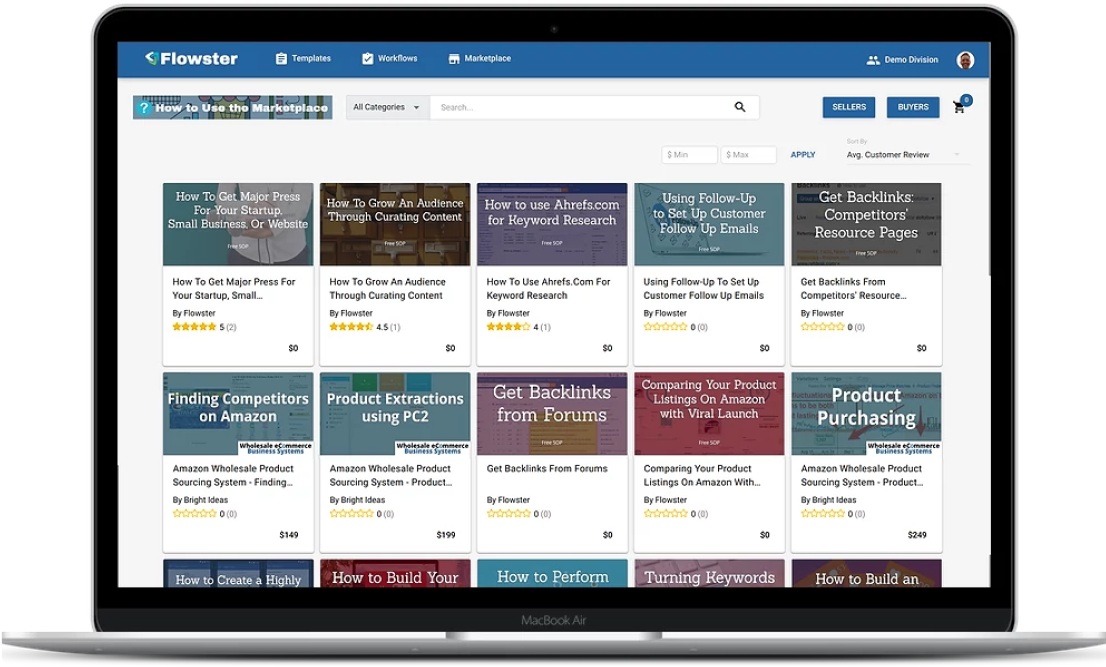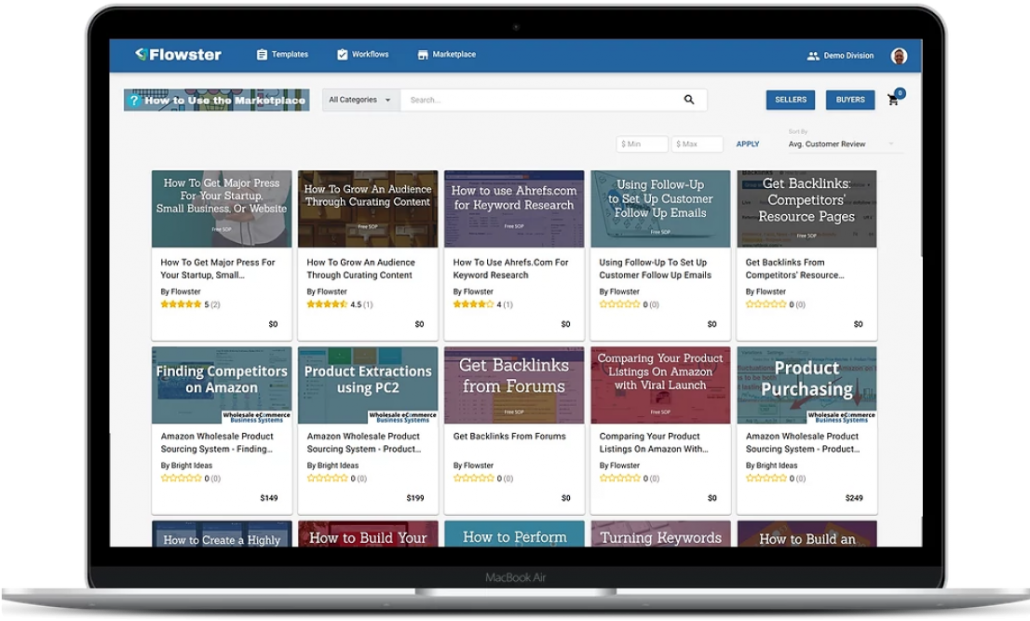 SEO Standard Operating Procedures
Here's some more SEO Standard Operating Procedures:
Social Media Standard Operating Procedures
Here's some more social media standard operating procedures:
Email Marketing Standard Operating Procedures
Other Digital Marketing Standard Operating Procedures
(if you don't have a Flowster account yet, you'll need to Sign Up first in order to access these SOPs)