You Came to The Right Place.
If you don't have a Flowster account, you'll need to Sign Up first.
We are continually adding new free SOP templates, so be sure to check back often
Standard Operating Procedure (SOP) templates are extremely useful, as they guide you, step-by-step through a routine, repeatable process.
They can help you run your business more efficiently, as well as make it simple to delegate tasks. This will free up your time to work on higher level activities, rather than mundane work.
The Flowster Marketplace contains many free SOPs that will help you streamline and grow your business. Some of these include:
General Marketing and Advertising SOPs
Social Media Specific SOPs
Why are Standard Operating Procedures important?
If you don't currently use SOPs in your business, you may be unsure as to why you should spend the time and effort implementing them. Well, there's actually numerous benefits!
How can I use Flowster to create my own SOPs?
3. Find a SOP template for free that looks useful
Add it to your cart, and checkout.


4. Open the SOP in the Template Editor
And see how it's designed – you'll be impressed by how intuitive it is!
Then use what you've learned to create your own template.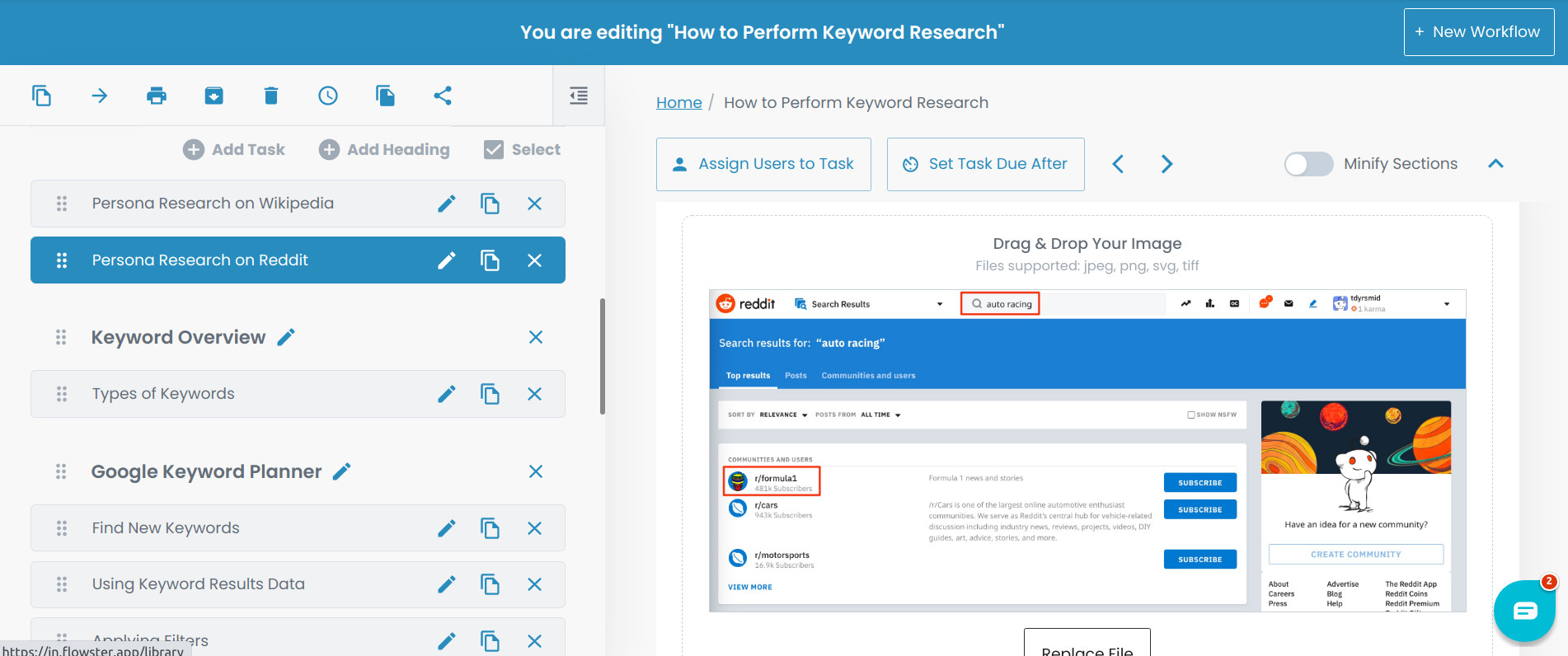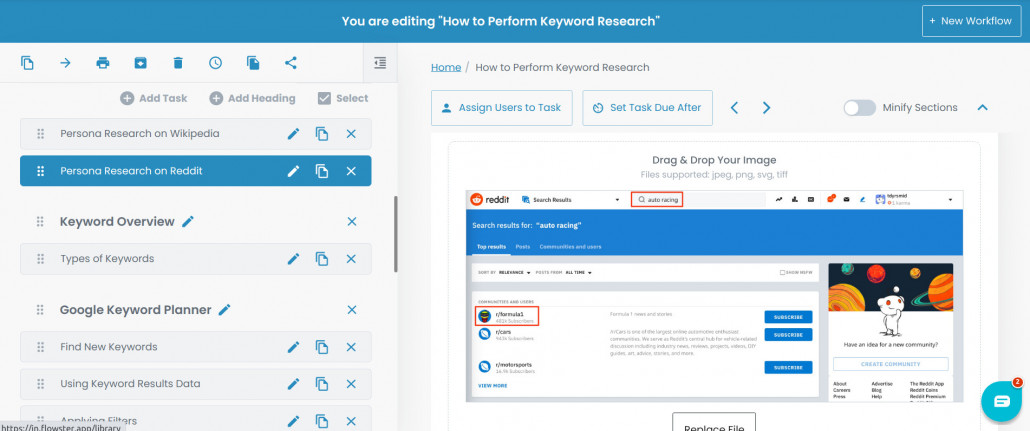 Is there a specific Standard Operation Procedure format I should be following?
The great thing about SOPs, is you can tailor them to whatever your needs are, whatever media you're using, and whatever hardware/software/systems your company uses.
Flowster has a unique drag-and-drop interface that makes it easy to create SOPs. Then once they're created, it's simple to assign tasks to team members, set due dates, and make sure the work gets done on time.