Flowster's Template
Style Guide
Please adhere to the following style guide when submitting a template for use in the Flowster marketplace.​
Overall Layout of Template
Tasks show up on on the left hand side of the screen as steps within the checklist (as shown in the image below).
The content within the task (which shows up on the right hand side of the screen) should have plenty of images to go along with descriptive text. When realistic, you will be able to see the entire content of that on your screen at one time.


Titles do NOT start with "How To".
Headings are size H1.
Subheadings are H3.
Neither headings or subheadings are bolded.
Make sure that the headings are NOT doubled up like the image below:

Bold and Italics are used sparingly. Typically a word or sentence is bolded here or there. An entire paragraph should only ever be bolded when it is of utmost importance, e.g., a warning that you don't want checklist users to miss.
Gray italicized text to be used for explanatory notes, we will also need to add a legend. (Where will we add this?)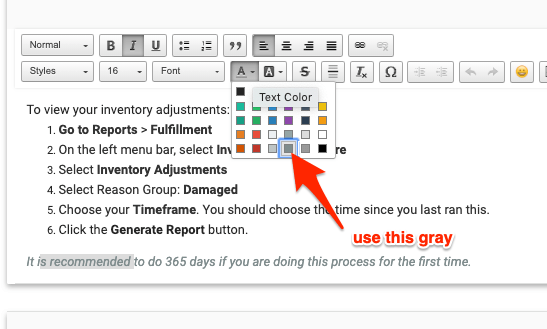 Version numbers:

Start at 1.0
For major updates, especially those that impact the usability of the templates, increase the integer, i.e., 2.0, 3.0, 4.0
For minor updates, where helpful updates have been made but the template is still very usable as is, increase the decimal, i.e., 1.1, 1.2, 1.3
For very minor changes, where a user might not even notice the difference at all, increase the hundredths position, i.e., 1.0.1
WHAT IS THIS TEMPLATE FOR: 
WHEN TO RUN IT:
WHO TO RUN IT:
SOFTWARE USED:
SPREADSHEETS & DOCUMENTS USED: 
VERSION:
WHAT IS THIS TEMPLATE FOR: 
WHEN TO RUN IT:
WHO TO RUN IT: 
SOFTWARE USED: (only include this section if there is software needed, other than a web browser).
SOFTWARE USED: (only include this section if there is software needed, other than a web browser).
SPREADSHEETS & DOCUMENTS USED: (only include this section if there are spreadsheets or documents needed).
VERSION:
Use short text when the desired input is one sentence or less.
The item being checked off should already be explained in the prior text/images, so the checklist text should be one sentence or less. Do not end checklist text with a period.
When a user is trying to complete a workflow, they will have to check off any required checklist widgets before doing so. This can be cumbersome if the "required" item isn't truly necessary. Only the most important checklist items should be marked Required. You may have to break a single checklist into two so that you can separate out required items from those that are optional.
Images are named with the name of the task that the image is in, versus a description of the image itself. Each section starts with Figure 1, as shown in the image below (versus image numbering increasing throughout the template).


Task headings and task names use title case (e.g., "Categories & Revenue" vs "CATEGORIES & revenue"). Note that you will need to be in edit mode to confirm title case.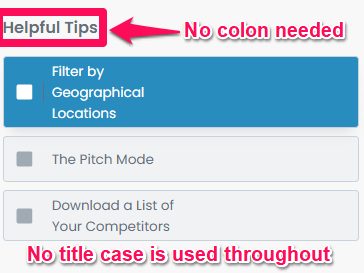 In Flowster, a template is the word we use to describe an outline of a process that you create for a task that is likely to be repeated. When you are creating or modifying a process in Flowster (working in edit mode), you are modifying a template.
A workflow is the name we use to describe when you want to run an instance of that template, and assign it to yourself or a member of your team, so actual work gets done.
For example, if you are issuing a purchase order, you would create a template to cover the specific steps your company does whenever it issues a purchase order.
Avoid the use of the term Standard Operating Procedures (SOPs), and instead use the terms templates, workflows, processes, or procedures.
Use bold font and no hyperlinks.
Google Docs: DOC NAME Document
Google Sheets: SPREADSHEET NAME Spreadsheet
Other Flowster templates: FOLDER_NAME: Template name workflow
Tabs within Google Sheets: Tab Name SPREADSHEET NAME Spreadsheet
Use the variation eCommerce (not e-commerce or other).
Capitalize the first and last letter of SaaS.
Use startup vs start-up.
Do not use the term SOP; instead, use template or workflow, and occasionally checklist.
Names and capitalization of software tools match the convention the tool uses (e.g. not Youtube but YouTube).
Use the bulleted or numbered lists available within Flowster's text editor. (Don't manually number your numbered lists.)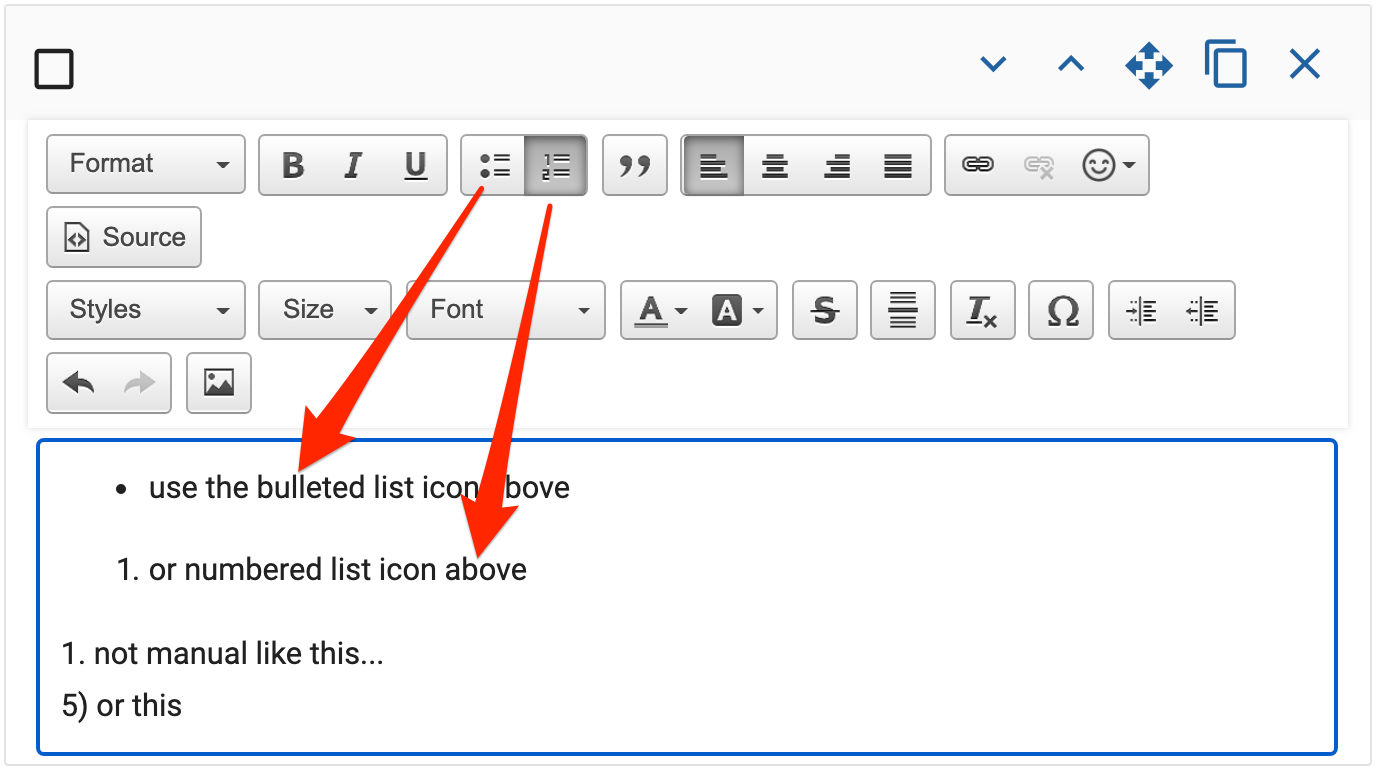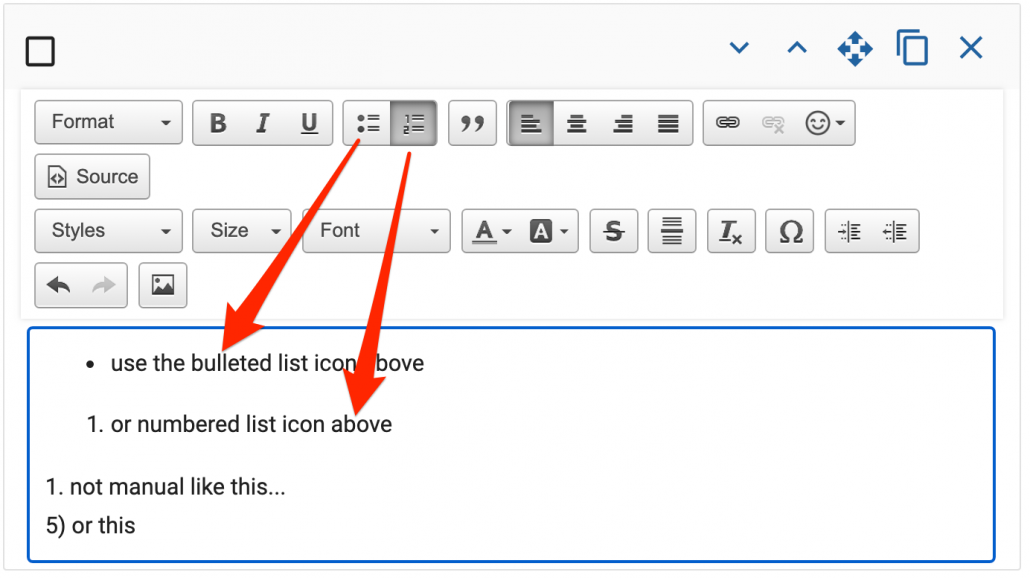 Each template should have a single Call to Action, or link back to the creator's website. Typically this will be the last task in the workflow (not the first and last tasks). See example below.