Proven Playbooks

for Training Your Team and Growing Your eCommerce Business
Flowster's ever-expanding playbook & SOP library empowers teams to more easily onboard new employees, delegate work, and increase productivity!
Get Pre-Made
Business Playbooks
Implement new SOPs in minutes using templates
From day one, we realized that while other founders clearly understood the value of playbooks, very few of them could afford the time needed to create them from scratch.
To solve this problem, we created our playbook marketplace. 
Currently filled with hundreds of templates, our marketplace gives you access to pre-made templates that will save you the endless hours it would take to create your own processes from scratch.
Learn more about our mission to become the Netflix of business playbooks.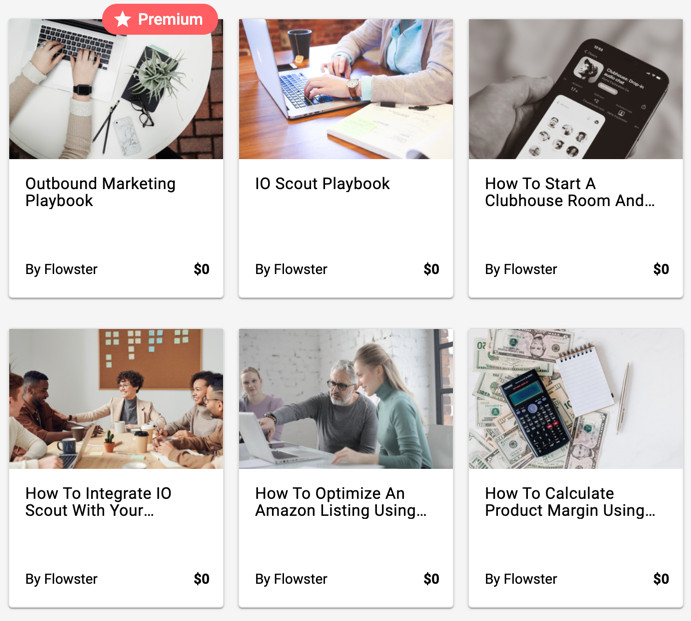 Make
delegating work

to an employee or virtual assistant

easier than ever
When it comes to getting more done, there is nothing better than having a proven process to show you the exact steps you need to take.

You now know HOW to do something, but what if you don't personally have the bandwidth?

To make it dead simple for small business owners to delegate work to new hires or virtual assistants, Flowster's workflow interface makes it super easy to assign work to any member of your team.

Once that work has been assigned, all your team member needs to do is work through their way through the highly detailed checklist, step by step by step.

Voila! Work gets assigned to team. Work gets done correctly. It's almost like magic!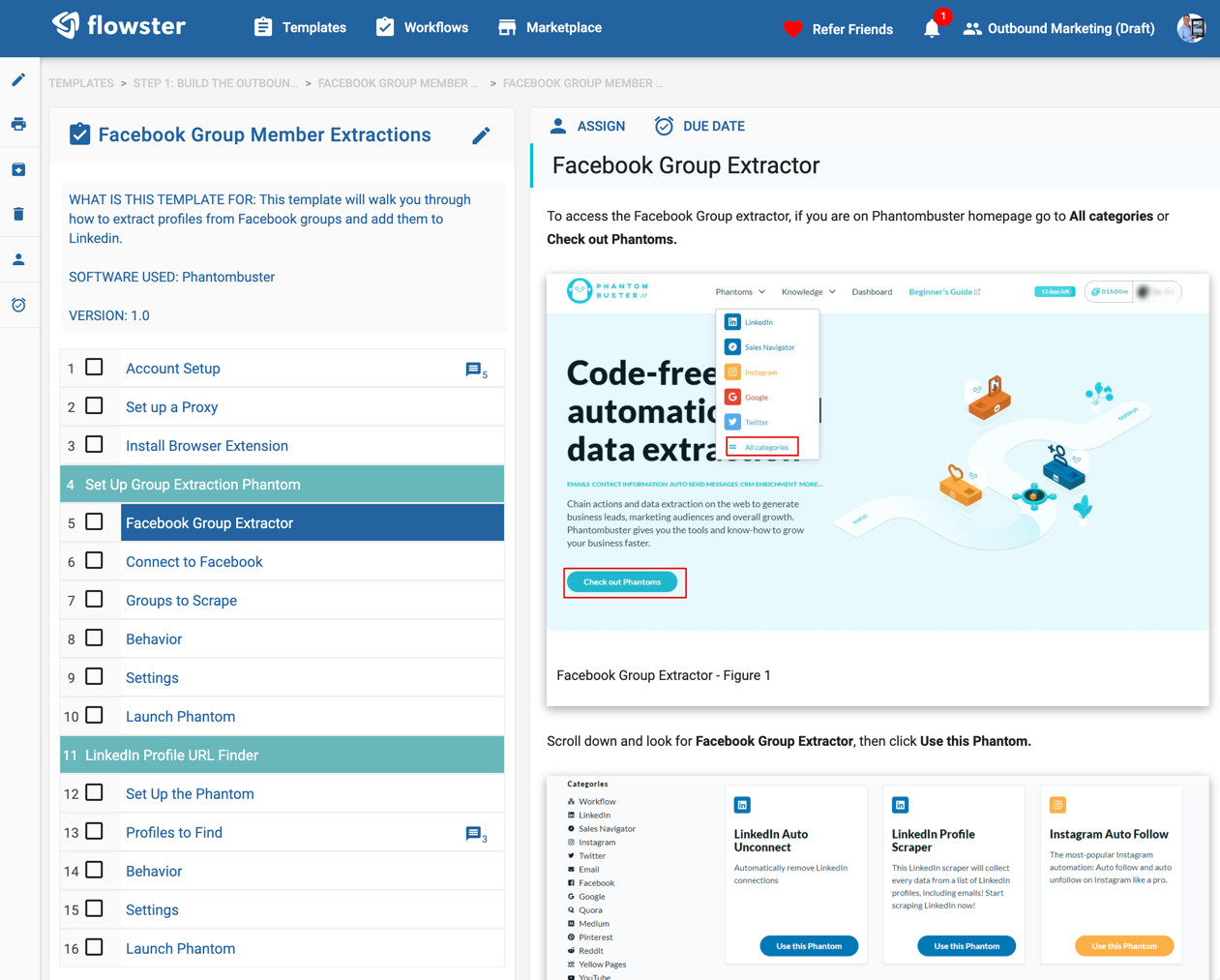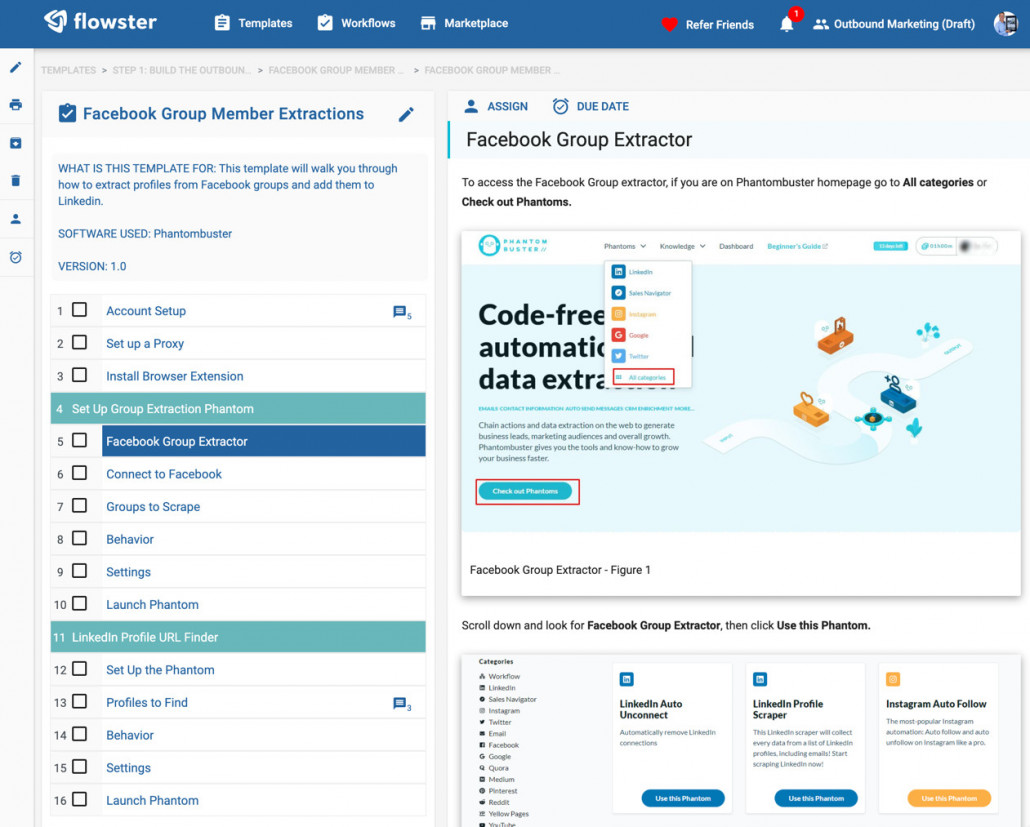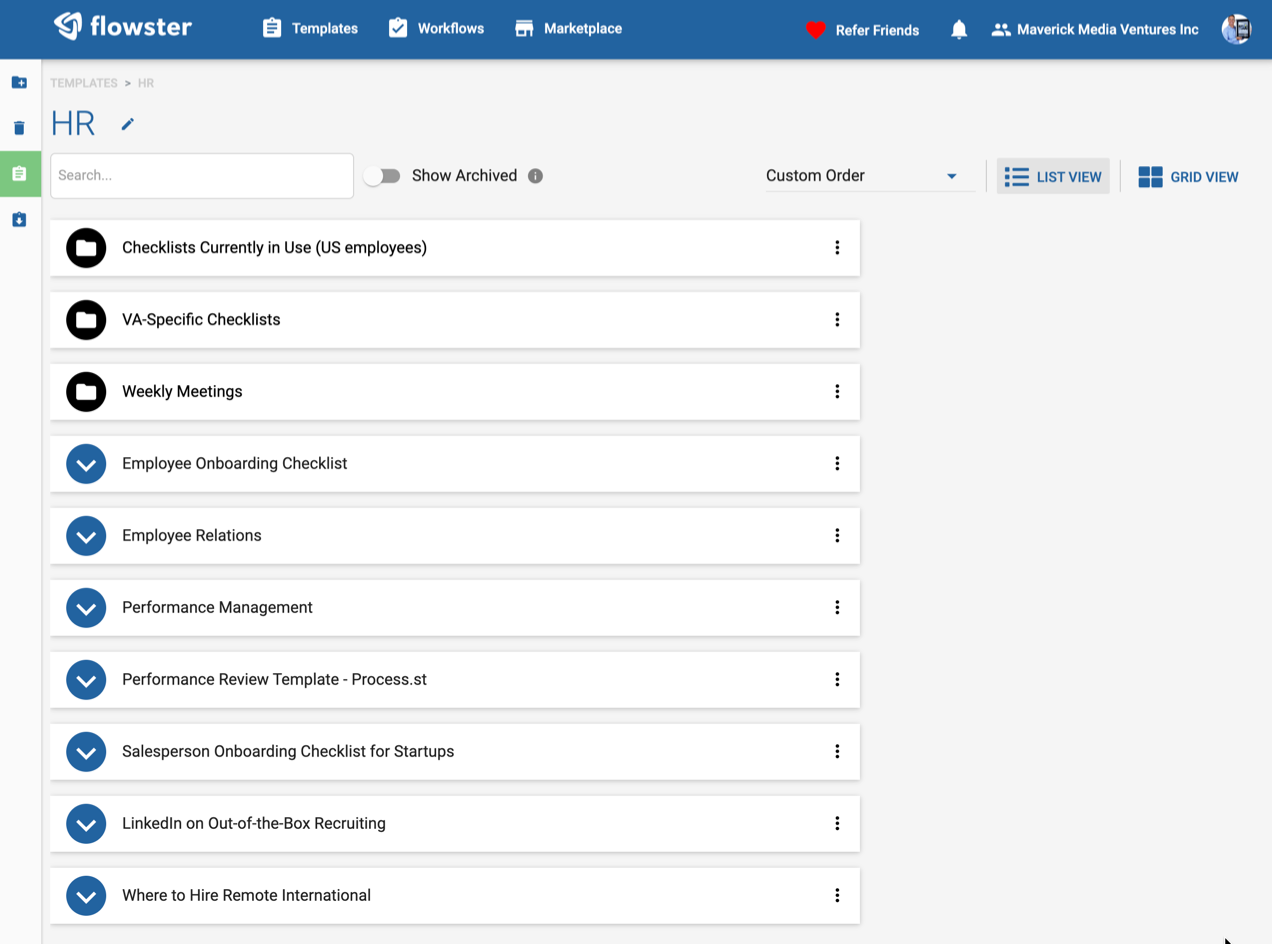 With proven playbooks for every aspect of employee onboarding and training, bringing new employees and virtual assistants up to speed has never been easier.

With access to Flowster's ever-expanding library of fully customizable workflow templates and business playbooks, you can simply select the process you need, assign the workflow, and get on with your day.

Can't find a process for exactly what you need? Create your own in minutes using our highly intuitive drag and drop interface.
Collaboration with your team is vital and Flowster was built from the ground up to make collaboration as easy and efficient as possible.

When working their way through a given workflow checklist, team members can easily start a discussion thread about a given step of that workflow simply by @mentioning relevant team members.

In addition to embedded conversations, Flowster makes it easy for team members to assign each other tasks, set due dates, and upload files to the workflow they are working on.

This keeps everyone in the loop – and your business running at peak efficiency.
In a rapidly growing small business, change is the only constant, and thanks to Flowster's "magic button", any time you make a change to your workflow template, Flowster will ask you if you would also like to update all the active workflows that are based on that template.

Simply select Yes Please! and every member of your team will be instantly working from the very latest version of your workflow template.

No more manually copying and pasting the same bits of updated content, (one by one) across all your internal or client-facing processes!

Now the only thing you have to do is figure out what to do with all the time you just saved!
With so much on your plate every day, it is pretty easy to forget to schedule your quarterly planning, employee performance reviews, tax filings, KPI reviews, and so much more.

Thanks to Flowster's workflow scheduling engine, it takes less than 60 seconds to create a recurring schedule for whatever workflow(s) you like.

Plus, you can assign these recurring workflows to any member(s) of your team that you like…all with just a few clicks of your mouse.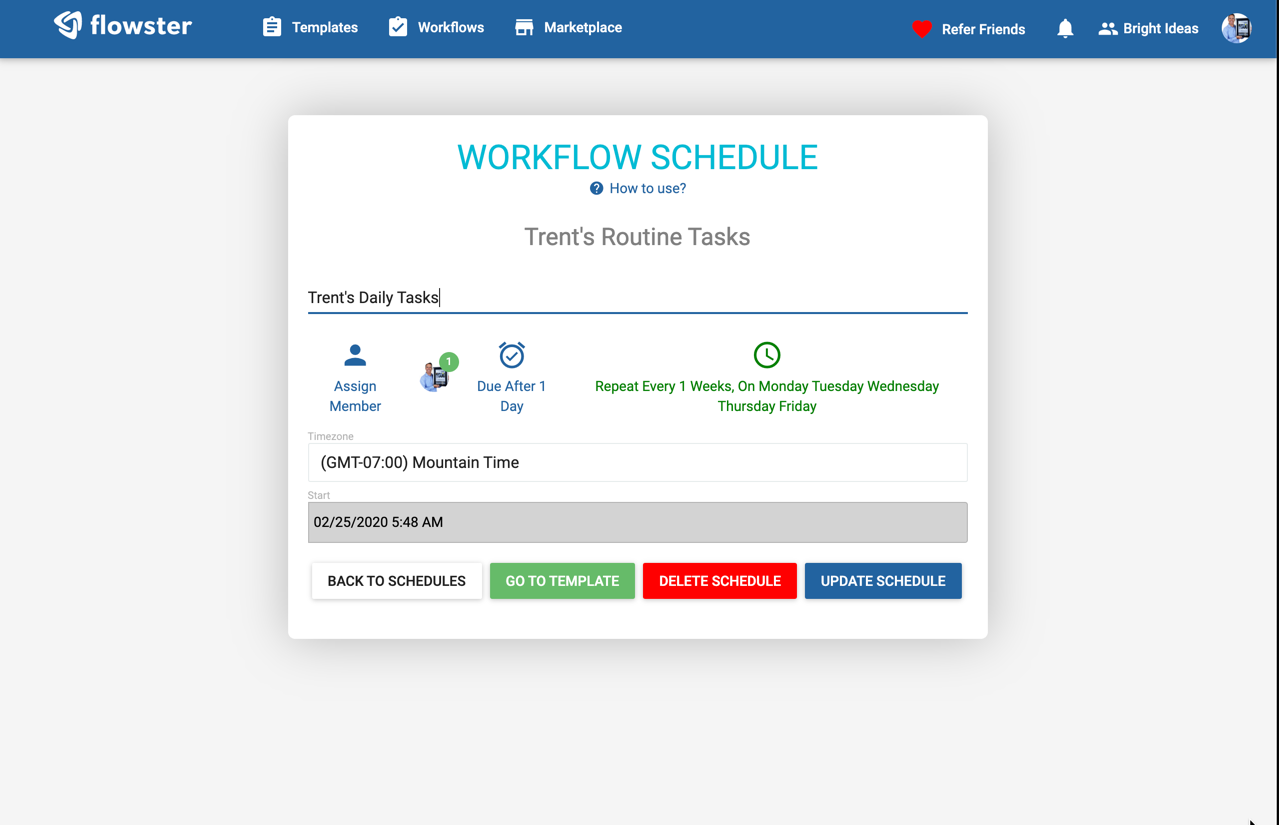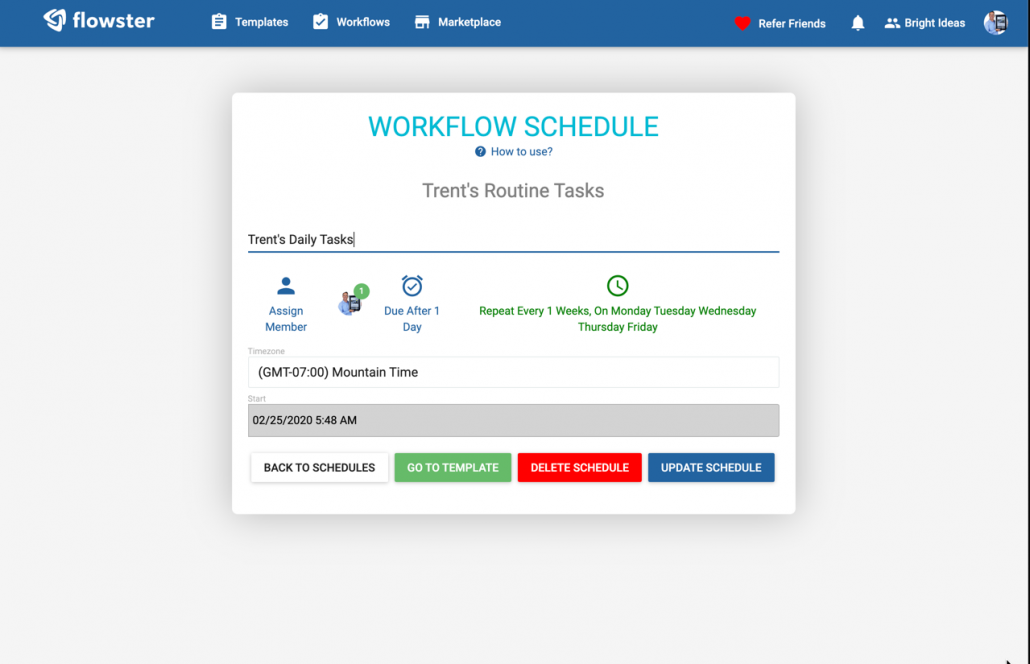 Don't just take our word for it...
We've already changed the lives of thousands of Flowster users.
Flowster is the easiest way to manage your company's processes. Take advantage of our premade Playbooks.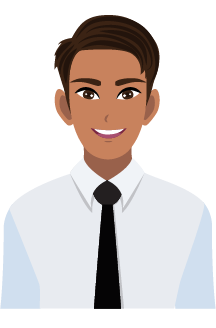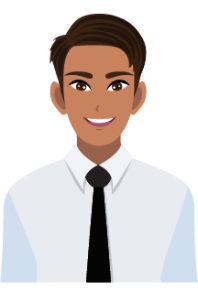 Helping Me Scale My Business
I like being able to create divisions and setup SOPs for each division. The marketplace is amazing as well.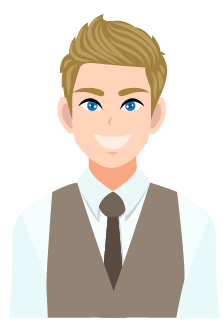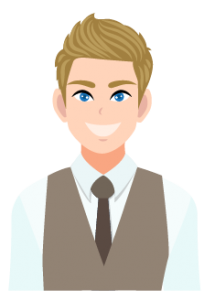 Absolute game changer for my business! Customer service is fantastic, questions answered right away. Having to write SOP in general is not my strong suit, Flowster's SOP marketplace is so helpful. Lots of plug and play options available for purchase. Love that!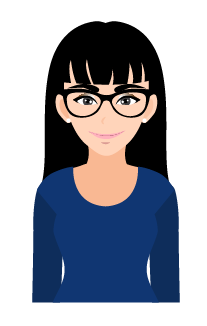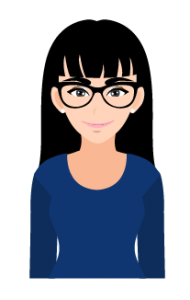 You can use the existing templates and make them what you would like them to be. The support is also great!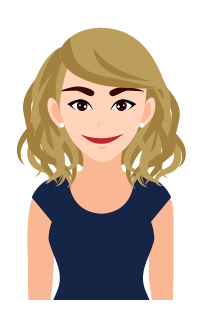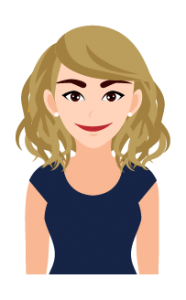 It can literally save countless hours by not having to repeat the same instructions to each employee. It's also much better than a typical SOP because of the ability to set due dates and reminders.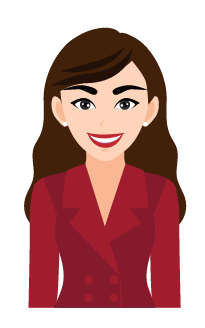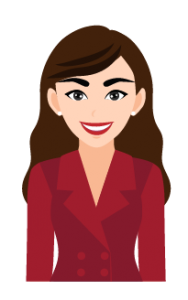 The intuitive user-interface which helps to speed up the process to create SOPs that we are using daily in our office and for our clients too. We like the templates, and the support is helpful and quick too!
Can't Find
What You Need

?
Just like Netflix doesn't yet have a great piece of content for every desire, neither does Flowster. 
Luckily, unlike making your own feature film, creating your own playbook is a breeze when you use Flowster's drag-and-drop interface.
Our intuitive interface makes customizing and creating your own Playbooks a breeze
With Flowster's Template Editor, simply drag widgets and drop them wherever you want in the task area. These widgets can contain text, images, videos, files, checklists, and various input fields to gather data when you run Workflows from this Template.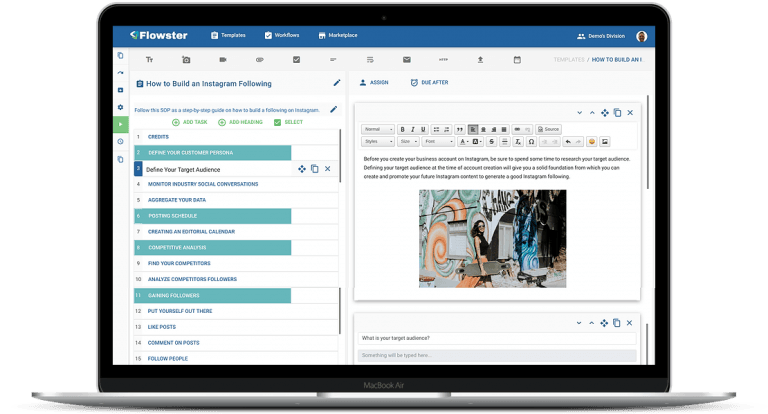 Don't Have Time to Make Your Own?
You're already swamped with work and the idea of working even harder to create your own playbooks makes your head spin. 
We get it!
That is why we offer our Playbook concierge service where we take your content, in whatever form it is in, and then convert it into an easy-to-use Flowster playbook.
If you are an expert in your field and would love to monetize your expertise by offering your playbooks to the Flowster customer base, please get in touch with our team to discuss our content partner program today!
What you choose to do is a PREFERENCE.
If several people in a group start to do it, it is a PRACTICE.
When you write it down and keep it up to date, you now have a PROCESS.
Processes are auditable. Other people should be able to recreate the same results following the process as you would have.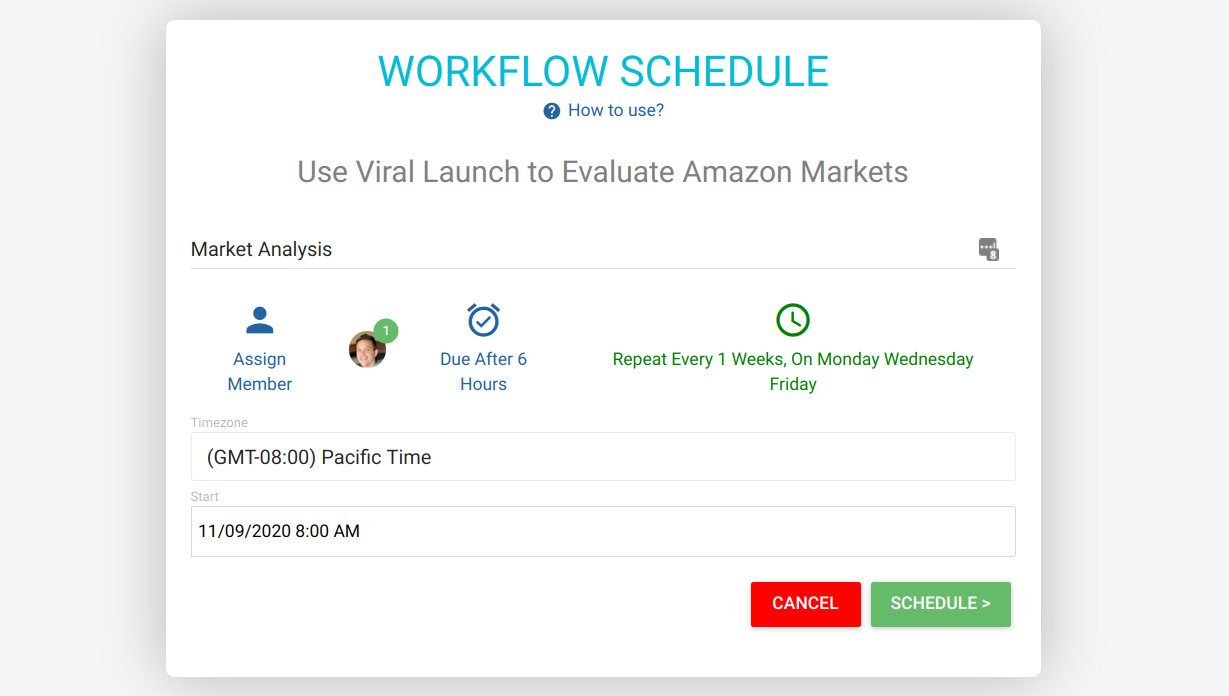 Workflow Scheduling
For those upcoming or recurring tasks, you can setup Workflow schedules. Assign them to whomever is responsible, and even set a due date.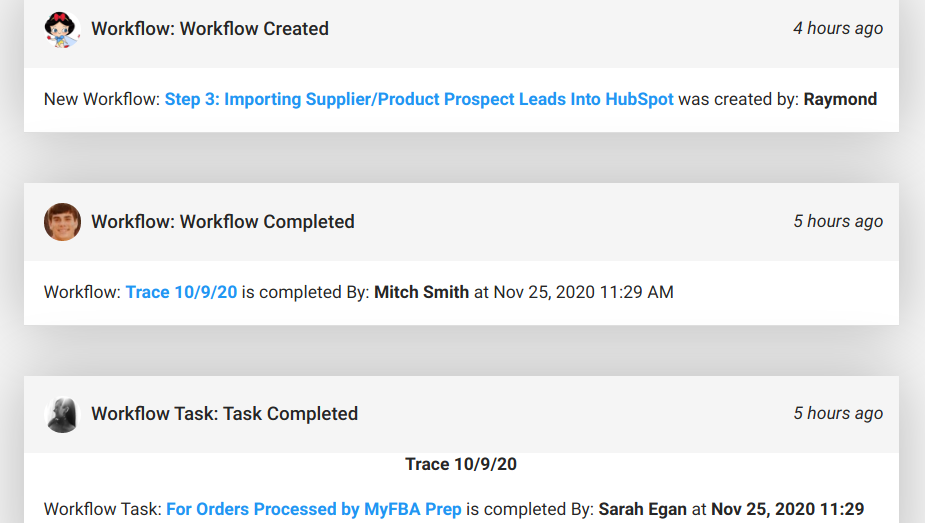 Audit Trail
Accountability is key. Every activity your team performs is tracked, so it's easy to look back and see who did what & when.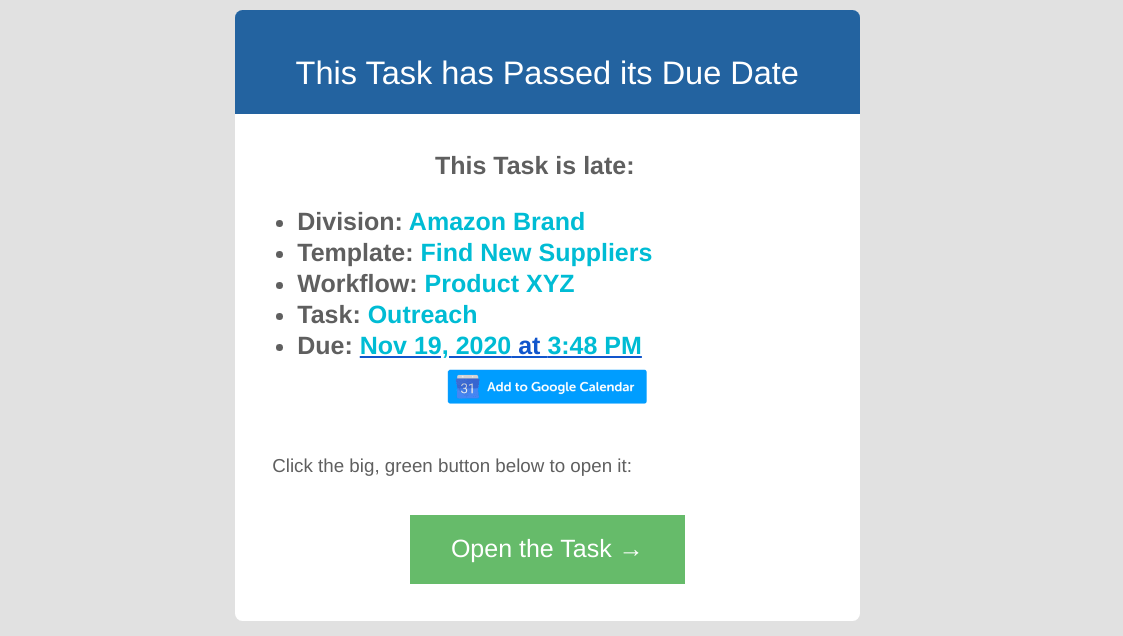 Email Reminders
When you have tasks that are upcoming, or past due, Flowster will send you an email notification to ensure your team stays on schedule.
An increasing number of entrepreneurs and business owners are hiring virtual assistants (VAs) and remote workers from overseas to grow their businesses.

Running a successful company is rarely easy. Many business owners get stuck working in their business, and take on too many roles within their company, from the receptionist to data entry clerk to salesperson. This is especially true for entrepreneurs with one-person operations.

Why should you consider using workflow software?

Workflow tools are useful for businesses in any industry. You can use workflow software to automate or streamline operations.

The scope of the software varies. You may use simple checklist apps to track progress. You can also find comprehensive workflow software to centralize data and standardize procedures.