Bring Amazon Sales In-House, Regain Control, and Increase Revenue
by leveraging our Amazon Seller Playbook software
Dear Brand Owner,
Would you like to have total control of every aspect of your brand on Amazon?
Would you like to stop selling directly to Amazon and/or reduce or eliminate every one of your 3rd party sellers?
It can be done, and it is not as hard as you think.
Here's why you should consider taking your Amazon sales in-house…
Covid Has Caused eCommerce to Explode While Brick & Mortar Sales Collapse
According to eMarketer, US consumers will spend $709.78 billion on ecommerce in 2020, representing an increase of 18.0%. Brick-and-mortar retail spending, however, is expected to decrease 14.0% to $4.184 trillion.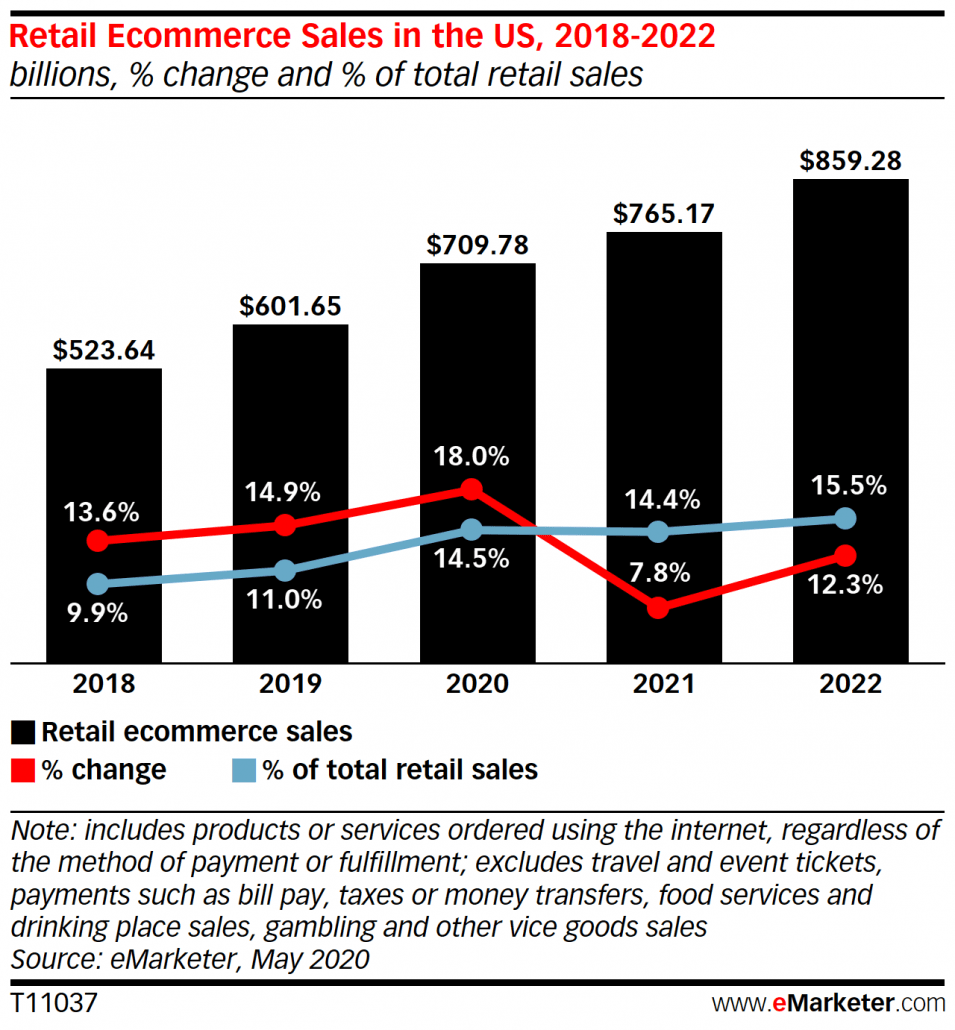 What effect will channel-shifting behavior have on ecommerce's share of total US retail sales in 2020?
eMarketer expects that ecommerce will reach 14.5% of total retail sales in 2020, representing both an all-time high and the biggest share increase in a single year.
Obviously, this is a pretty significant shift in consumer shopping behavior, and given the convenience of shopping online, it is a trend that is unlikely to reverse itself after Covid has ended.
Brands are Going Direct and Taking Control
Now, more than ever before, brands like yours are taking control of how their products are marketed and sold on Amazon and in doing so, they are capturing 3 significant benefits.
1. Amazon is one of the most efficient ways to reach consumers — especially for U.S.-based shoppers.
66% of new product searches begin on Amazon today vs 20% on search engines, and 4% on a brand website. That is a pretty big deal. Put simply, Amazon has replaced Google when it comes to searching for products.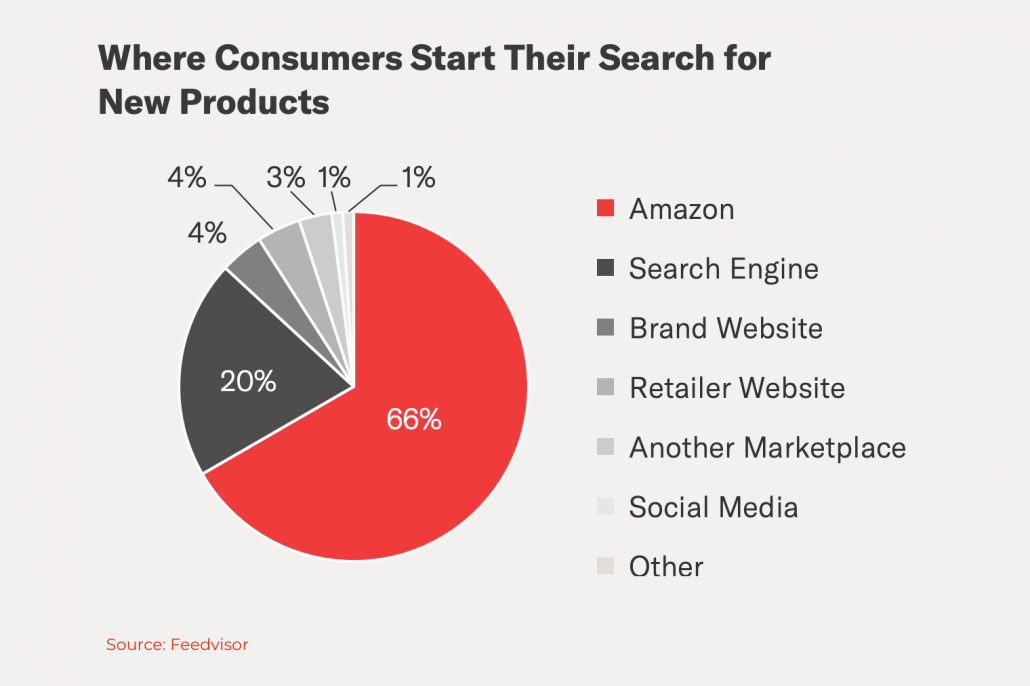 2. Positive product reviews on Amazon can significantly boost the brand's sales on all other channels.
Most shoppers turn to Amazon when doing product research, and those Amazon comments inform the customer's decision on whether or not to buy a product. Even when a shopper plans to purchase a product from a physical retail store, they often read the product's reviews on Amazon before purchasing it offline.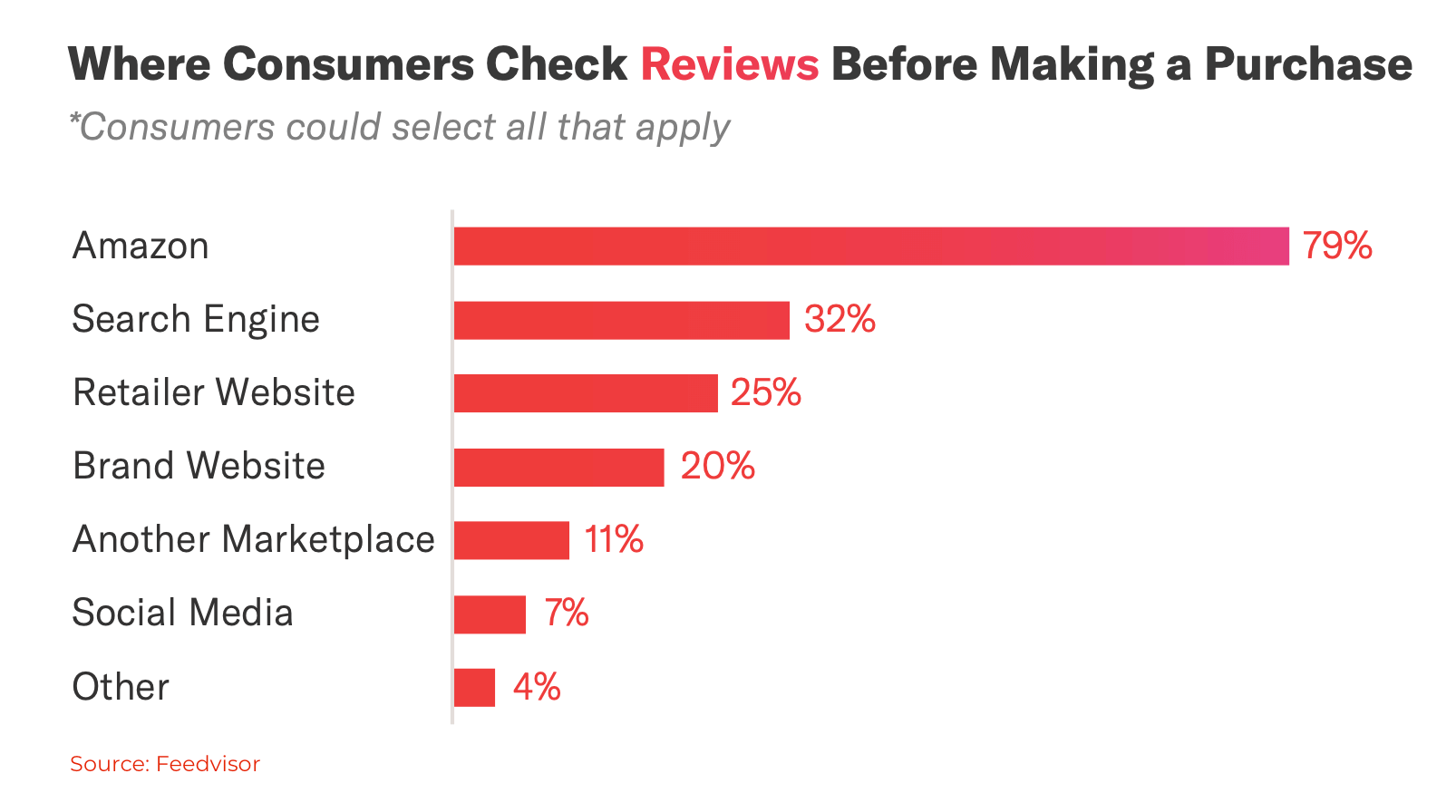 3. Amazon can end up being a significant part of a brand's bottom line, even if they are an internet-first brand.
Amazon can make up anywhere from 10 to 40% of a brand's total retail sales. And, based on Feedvisor's 2019 research, 42% of survey respondents selling on Amazon said the platform accounts for over half of their online revenue.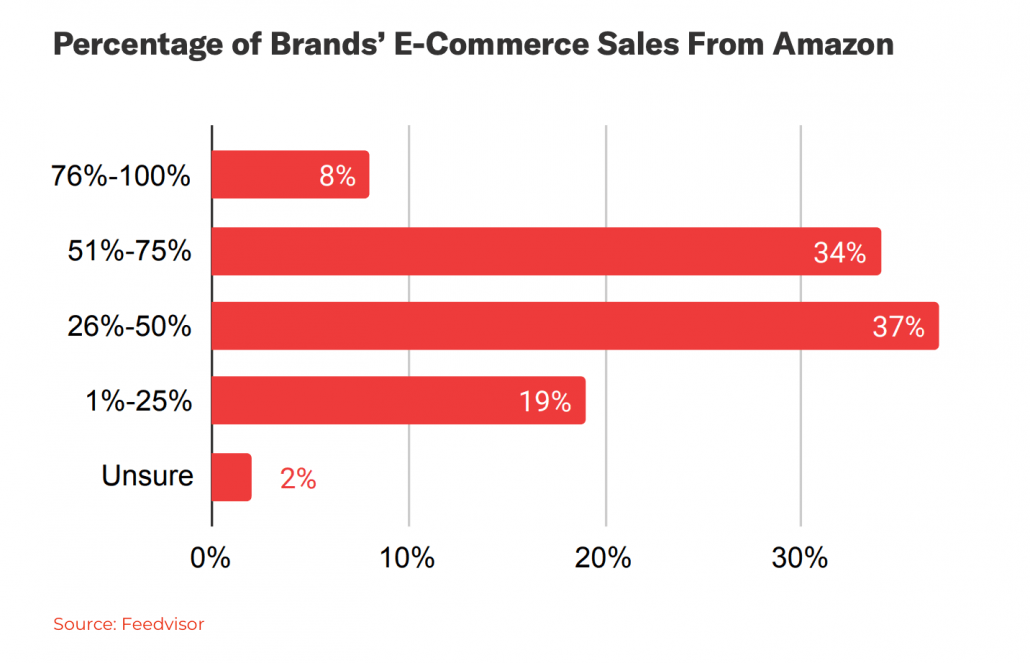 So how do you take advantage of all these benefits without losing control of your brand or your pricing?
The First Step is to Open Your Own Amazon Seller Central Account
Opening a Seller Central account is easy…but sadly, everything after that is more complicated – but fear not…we have a solution for you.
The key to reducing the learning curve for managing your own Amazon Seller Central account is to have access to a highly detailed set of checklists (we call them workflows) in place so that selling on Amazon is no more complicated than following a recipe.
Armed with our battle-tested workflows, you and your team will know exactly how to perform all the highly repetitive processes that are a part of the day-to-day operations of managing your own Amazon Seller Central account.
So how do you get access to processes like these?
Want to Get Access to Award Winning Amazon Business Processes?
My name is Trent Dyrsmid, and I'm the founder of Flowster.
I'm also the founder of another company that works directly with brands as their exclusive Amazon reseller and in 2019, that company ranked #254 on the Inc 5000 list of America's most successful companies.
Since achieving that ranking, and thanks to ongoing requests from hundreds of other companies, we have decided to make our internal Amazon business process available to brand owners like you.
Armed with our Amazon Seller Playbook, you will be able to easily delegate virtually every aspect of selling direct to consumers on Amazon to anyone on your team you wish.
We have hundreds of man hours invested into proven processes for:
Click Each Icon Below to Learn More